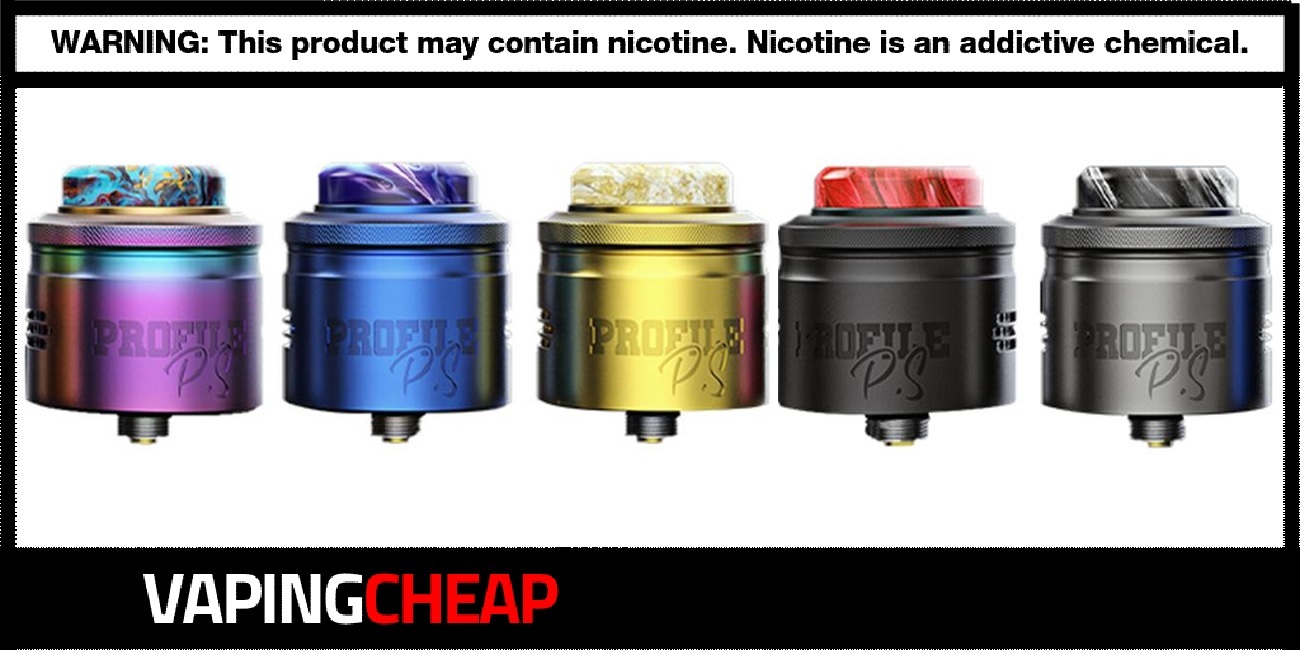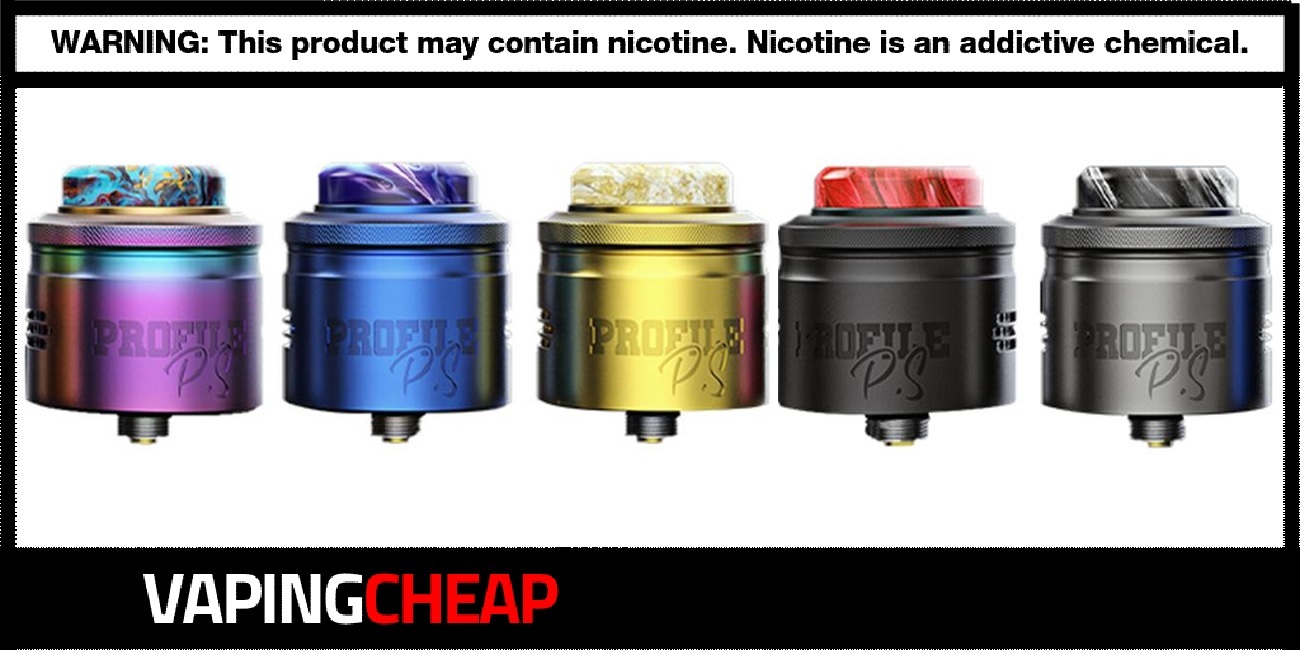 Here are cheap deals, discounts and sales for the Wotofo Profile PS Dual Mesh RDA. Buy one for just $24.99 after logging into your account. There are six color options available which are Black, Blue, Gold, Gunmetal, Rainbow and Stainless Steel.
The Profile PS Dual Mesh RDA is yet another collaboration between Wotofo and MrJustRight1. However, comparing this to the more recent Profile 1.5 RDA, it is quite different! Firstly, it sports an overall diameter of 28.5mm, making it the biggest Profile atty yet.
Onto the most unique feature, and what separates this variant from the others, which is the build deck. It's a dual postless mesh design. Not only does it support dual mesh builds, the mesh strips just slide in with ease. To make things even better, you can swap it from a parallel deck to a series deck by using the converter pin. So if you're worried about very low resistance builds, simply use the included converter pin and swap to a series deck!
Speaking of connection pins, it comes with a squonk pin too, making it a great match with the Profile Squonk Mod. Furthermore, the Profile PS Dual Mesh's build deck has a deep juice well to help prevent leaking if you over-squonk or simply drip a ton of e-liquid while vaping. Lastly, the Wotofo and MrJustRight1 Profile PS Dual Mesh RDA features that signature adjustable honeycomb side airflow system, giving you a smooth and flavorful vape.
By far, this is the Profile you'll want to get if you enjoy bigger attys and vaping on mesh wire. They definitely did not disappoint with this version!