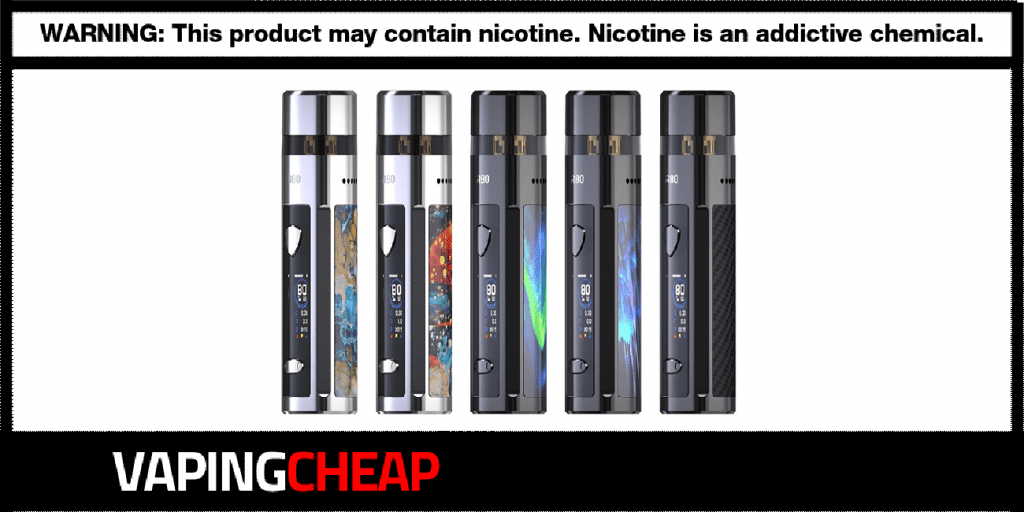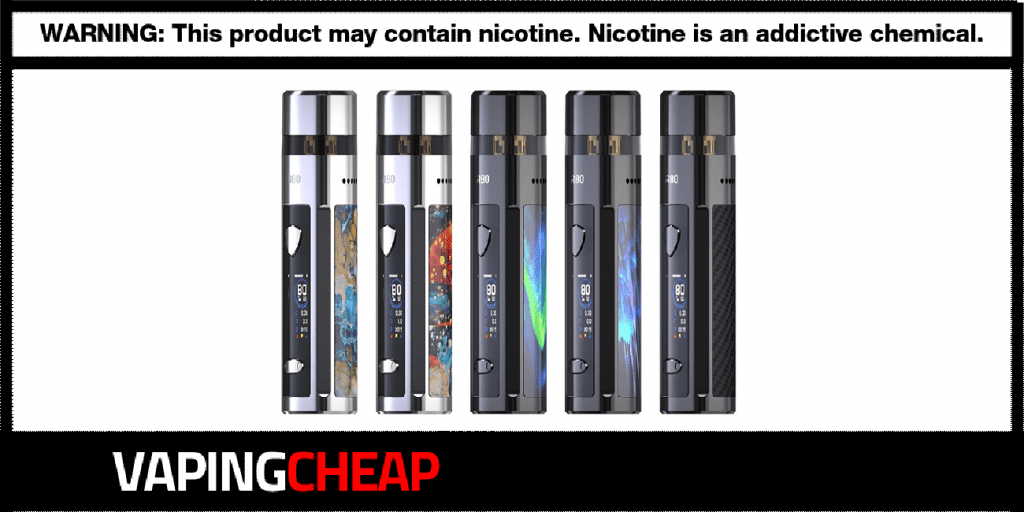 Here are cheap deals, discounts and sales for the Wismec R80 Pod Mod Kit. Get yours for just $9.99 using discount code "R80K". It's also available at their USA warehouse for just $13.99 with the same coupon. There are various colors available such as Classic Legend, Ocean Star, Meteor Shower and more.
The Wismec R80 Pod System Kit shares a similar design to many other devices we've seen come out in recent months including the Smok RPM40 Pod Mod. However, it differs as it's powered by a single high drain 18650 battery. Additionally, the R80 Vape Pod has a wattage output range o 5w to 80w. It also has a large 0.96 inch color display screen on the front. This is where the firing button and wattage adjustment buttons are located as well.
Since this is a pod vape, as you'd expect, it does have a refillable cartridge. It has a large 4ml e-liquid capacity, and can be filled easily. What's great about this cartridge is that it's easy to see your vape juice, which is always a good thing as you'll know exactly when it needs to be filled. 
When it comes to the coil heads, there's two new new coils from Wismec that's been designed for the R80 Pod Mod. One is the 0.3 ohm mesh coil head which is meant for direct lung. The other is the 0.8 ohm coil which can be used for mouth to lung vaping. Another great feature, and one we've haven't really seen before is an adapter which will allow you to use other atomizers with this device. How awesome is that? A vape pod that can actually use more than just cartridges!
If you're looking for a unique pod system that can be used for different vaping experiences, then you won't wanna miss out on the Wismec R80 Pod Mod Kit. It's definitely one of a kind, especially with the adapter.
Check Out The Wismec R80 Pod Mod Review