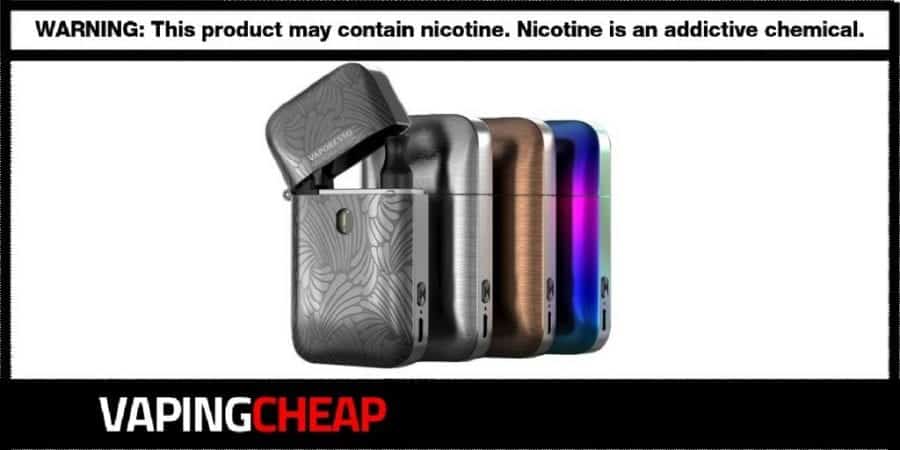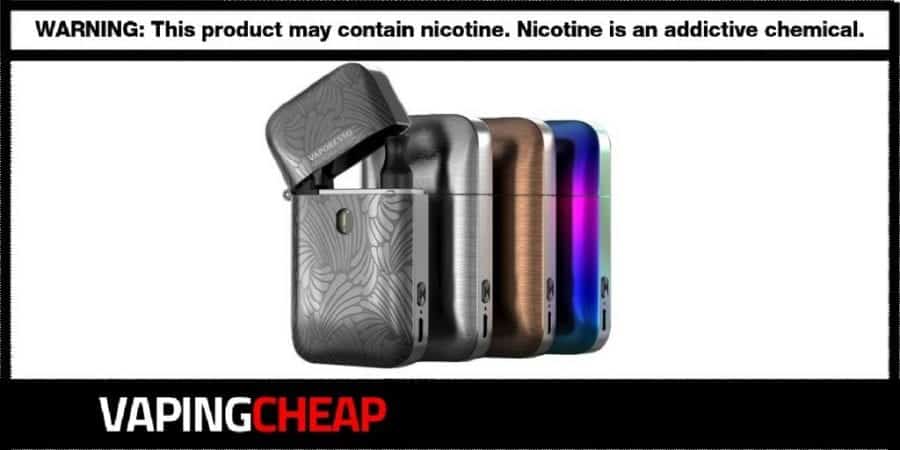 This cheap deal is back for the Vaporesso Click Pod Device Kit, previously known as the Aurora Play! Buy yours from a USA based store for only $7.99. Free shipping is included when spending over $75. It's also on sale from a China based store for $20.04 using discount code "vapingcheap". There are four unique color options you can choose from including Silver, Bronze, Metallic Grey and Rainbow.
When it comes to the output wattage, the Vaporesso Click can deliver just over 12w. However, like a lot of the newer pod vapes being released, there is adjustable output. By pressing on the mode button three times, you can select one of three power settings. The high setting is 12.5w, the medium setting will provide 9w, and the low setting will output 9w. 
Another great feature is the refillable pod cartridges. For one, it can hold a maximum of 2ml of e-juice. However, the best feature is how you fill it. Simply press the filling port with your needle tip bottle, and squeeze to fill. It's located at the top of the cartridge, so there's no need to ever take it out! This means a mess free, and easy vape experience. Also, the coil inside of pod has a 1.3 ohm coil resistance, perfect for those mouth to lung vapes. As always, you can use any e-liquid you prefer, including nicotine salts.
If you've been looking for an affordable vape pod that delivers great flavor, and is easy to use, then you can't go wrong with the Vaporesso Click Pod Device Kit. For under 6 bucks, it's an absolute steal.