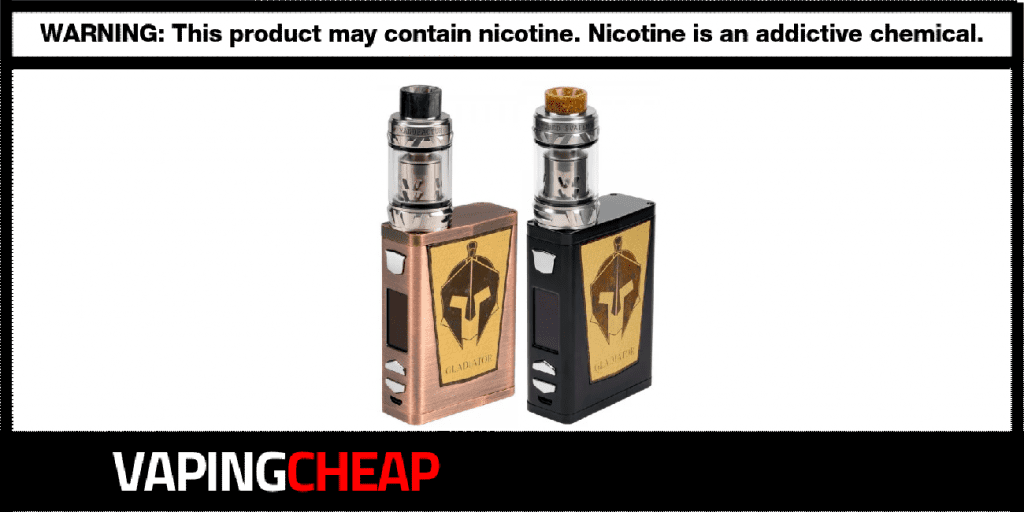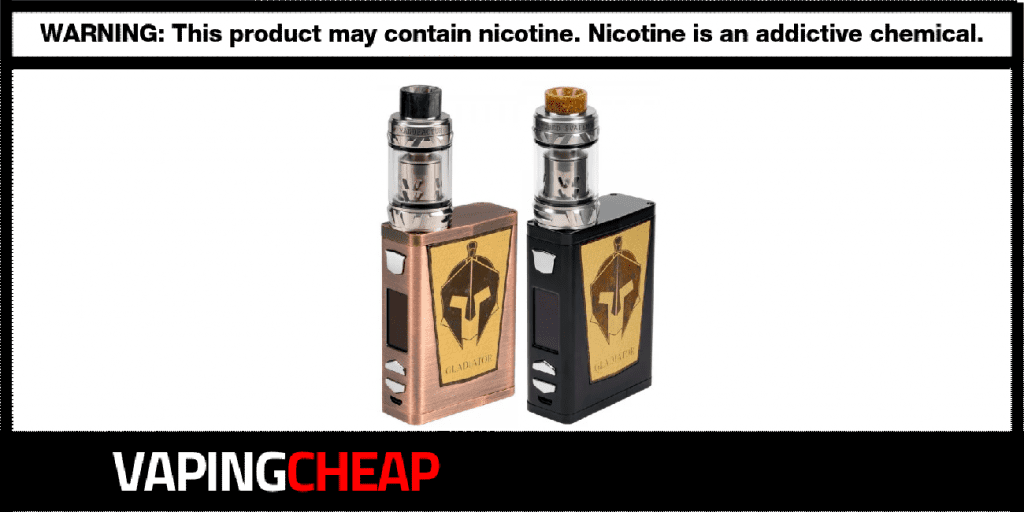 The VapeMons Gladiator 200w Starter Kit is now finally back in stock and on sale from a USA based store for just $31.46 with code "HARDWARE10". Free shipping is included when spending over $150. There's currently two different colors you can choose from.
The VapeMons Monster Mesh Tank differs quite a bit from their other atomizer, the Monster Mesh Mini. It sports a larger overall diameter of 28mm, fitting the VapeMons Gladiator 200w Mod perfectly. What's great about this sub ohm tank is that it's not only compatible with its own Monster coils, but with TFV12 Prince coils as well. This gives you plenty of different coil head options. The included coils do have a resistance of 0.15 ohm, and feature mesh wire.
Another great feature of the Monster Mesh vape tank is that it has a maximum e-liquid capacity of 5ml, so you won't be filling frequently. Lastly, it has fully adjustable bottom airflow, and a wide bore resin drip tip pre-installed.
If you're looking for a high powered dual battery vape kit for cheap, then you'll want to check out this sale on the VapeMons Gladiator 200w Starter Kit. For the price it's going for, you can't go wrong.