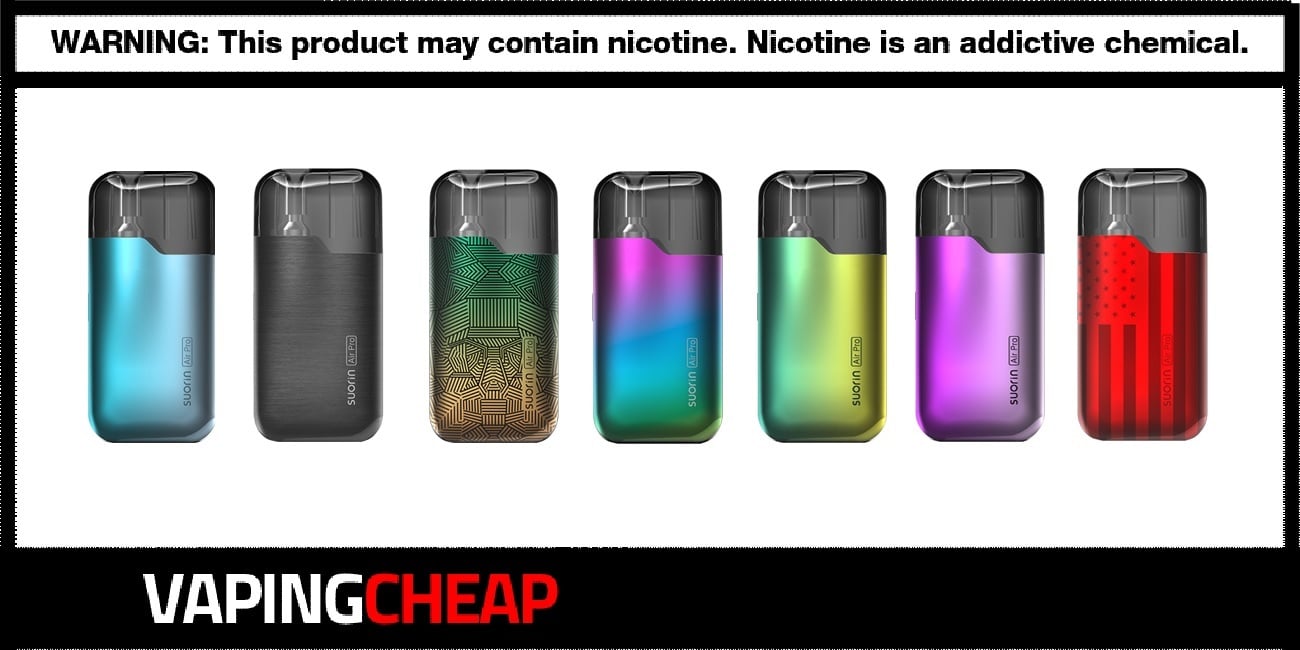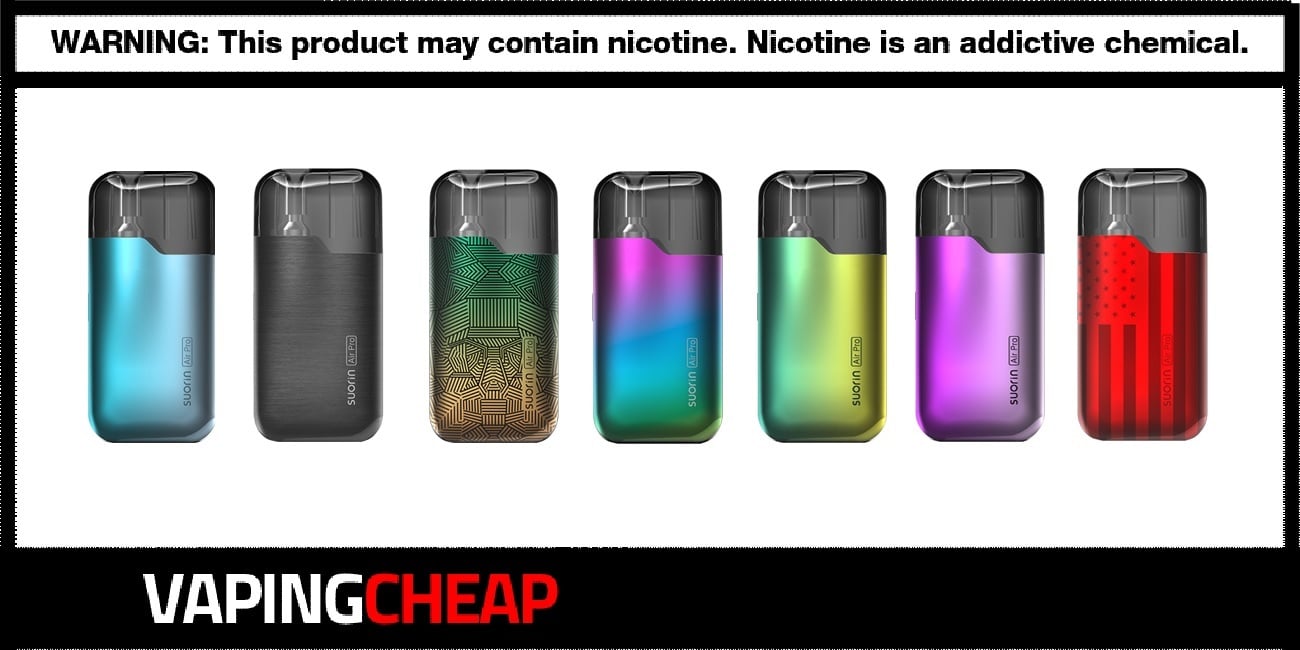 For a limited time only, the Suorin Air Pro Pod Kit is now in stock and on sale. You can buy one as cheap as $14.99 using discount code "NEW25"!. It's also available from a China based store for only $19.79 using discount code "vapingcheap"! There's a wide range of color options you can choose from including Blue Star Spangled, Sunset Gold, Lavender Purple, Black, Silver and tons of others. 
Suorin's Air Pro Kit has a similar body design similar to the Suorin Air Plus. The difference is this one is much slimmer and feels even better in your hand. Constructed out of zinc alloy, it's lightweight and durable. The Suorin Air Pro has a built-in 930mAh battery alongside a maximum wattage output of 18w.
You can fire this device in two different ways, which include pressing the button on the side or by simply taking a vape (draw activated). With that said, it's simple and easy to use.
The Suorin Air Pro Pod Kit is compatible with the Air Pro Pod Cartridge. This refillable pod holds a maximum e-juice capacity of 4.9ml, which is plenty! Inside the cartridge, you'll find a 1.0 ohm coil head, ideal for mouth to lung. 
Now, what's great is the airflow design. With it, the vapor flows quicker and smoother through the drip tip. Speaking of the drip tip, it's ergonomic and very comfortable to use.
When looking at previous versions, the Suorin Air Pro vape pod is definitely an upgrade. It looks sleeker, holds plenty of e-liquid and priced just right at just over $20.