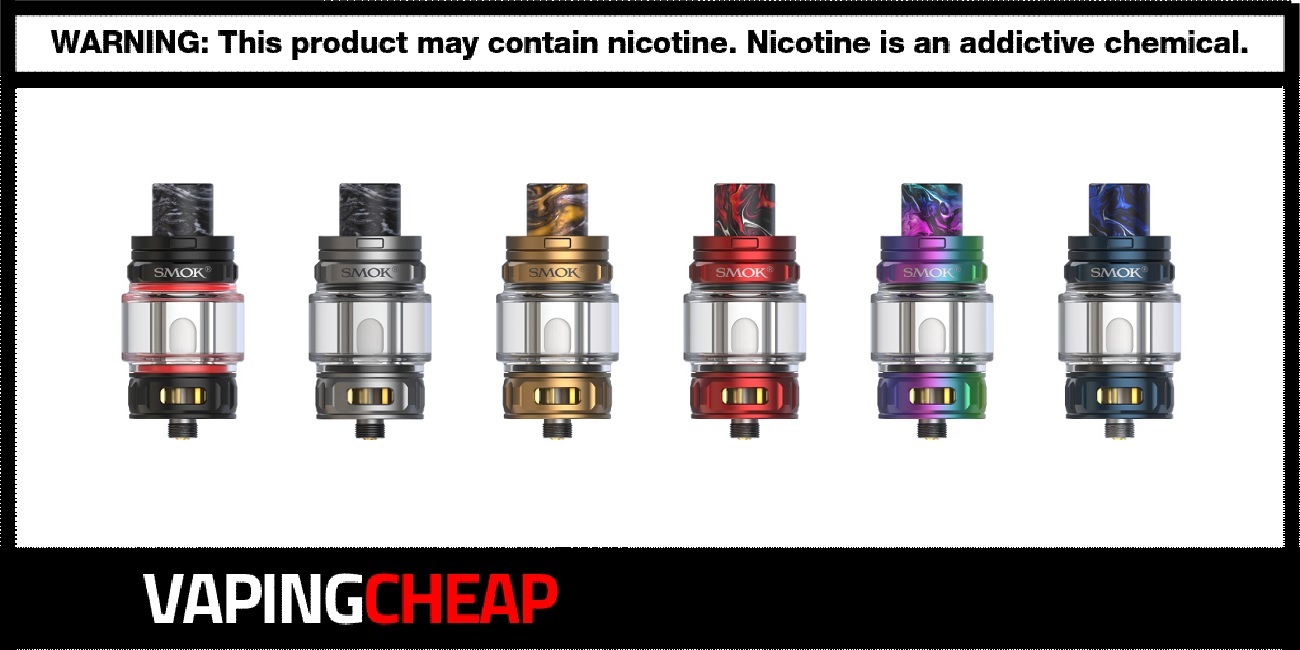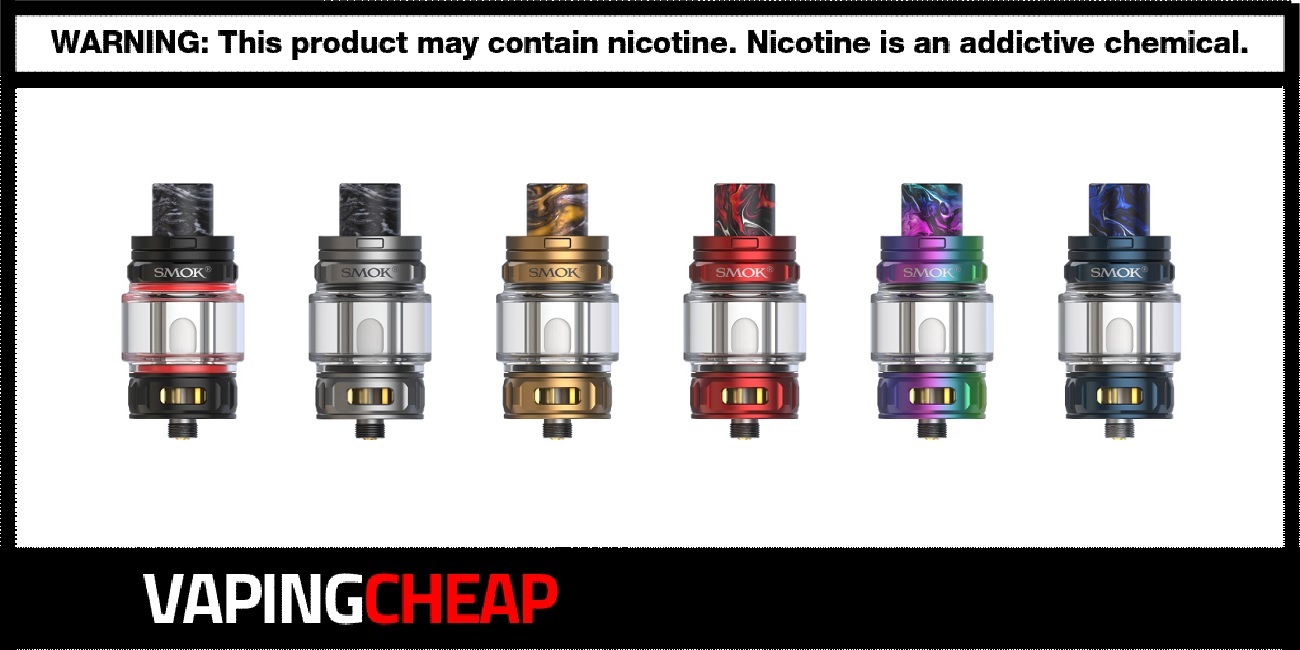 You can find all the best deals and discounts for the Smok TFV18 Mini Tank right here. Grab yours for only $18.99 after the coupon code "TFV18MINI". You've got six different color options available for purchase. 
Smok's TFV18 Mini Tank sports an overall diameter of 28mm just like the previous TFV16 Lite Tank. Additionally, this atomizer has a maximum e-juice capacity of 6.5ml and features a rotating top fill design, which makes it super easy to fill when it's empty. Included with the TFV18 Mini vape tank is a wide bore resin drip tip, which caters perfectly to those higher wattages.
The TFV18 Mini Sub Ohm Tank is compatible with the TFV18 Mini Coil Heads, and includes two different mesh coils in the box. One is a 0.2 ohm coil, while the other is a 0.15 ohm coil. As with these style coils, it produces amazing flavor and can certainly last long depending on the e-liquid you use. Lastly, at the bottom, you'll find an adjustable airflow alongside a gold-plated 510 pin.
If you're a fan of tanks, then you'll definitely want to check out the Smok TFV18 Mini. Although it has "mini" in the name, it holds a rather large amount of vape juice, plus has mesh coils to deliver an awesome vape.