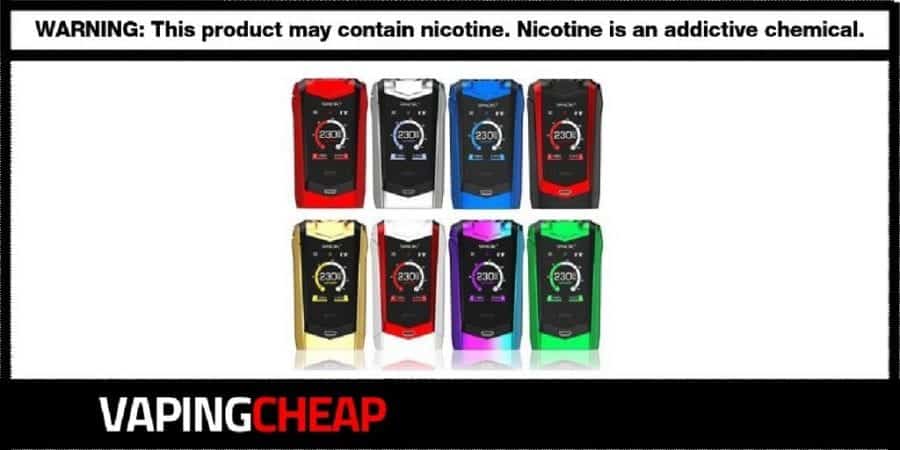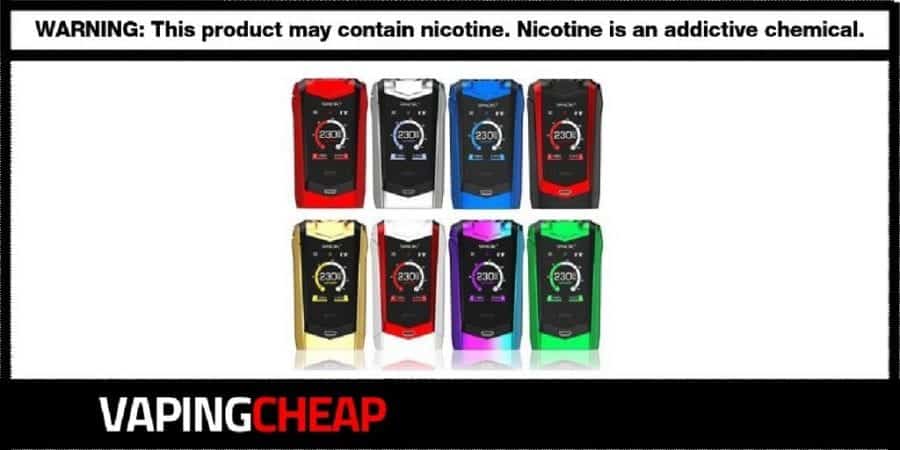 For a limited time only, the Smok Species V2 230w Kit is now in stock and on sale from a USA based store for only $31.99 after using the code "VC20". There's only three color options available for purchase. 
The Species V2 Mod by Smok requires two high drain 18650 batteries for operation. You can easily insert them by using the bottom hinge door. In addition, this device does have a high power output of 230w and can be fired down to 0.o5 ohm in TC or 0.1 ohm in wattage mode.
Like many vape mods, the Species V2 does have temperature control for most wires including Ni, Ti and SS. Additionally, there's TCR, allowing you to further fine tune the temp control vape, and even a pre-heat function.
One feature that makes this mod stand out from other devices is the large full touch screen display. You increase or decrease the wattage with ease as well as change through the different modes. There is a screen lock button, so you don't have to worry about accidentally changing modes while using it.  
If you are a fan of Smok products or if you are in the market for a new touch screen box mod, then the Smok Species V2 Mod is worth checking out for sure. This device packs a ton of power at a maximum of 230w and includes a great tank if you decide on the full Species V2 vape kit.
Check Out The Smok Species Kit Review