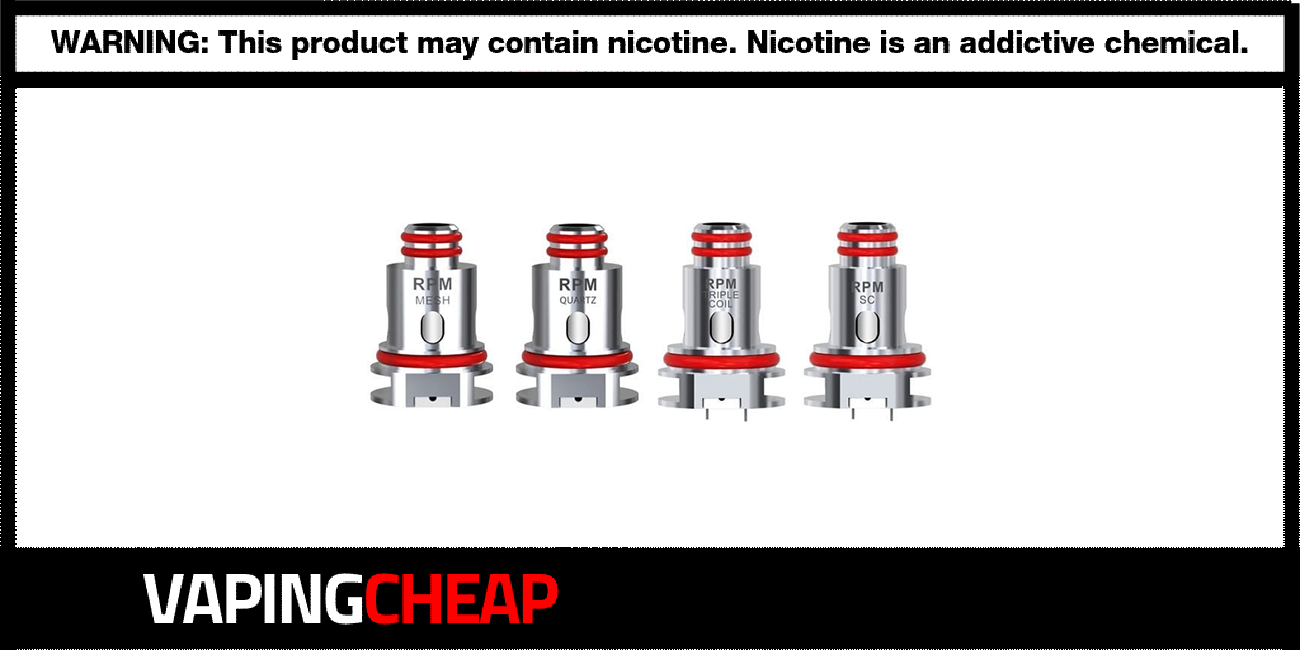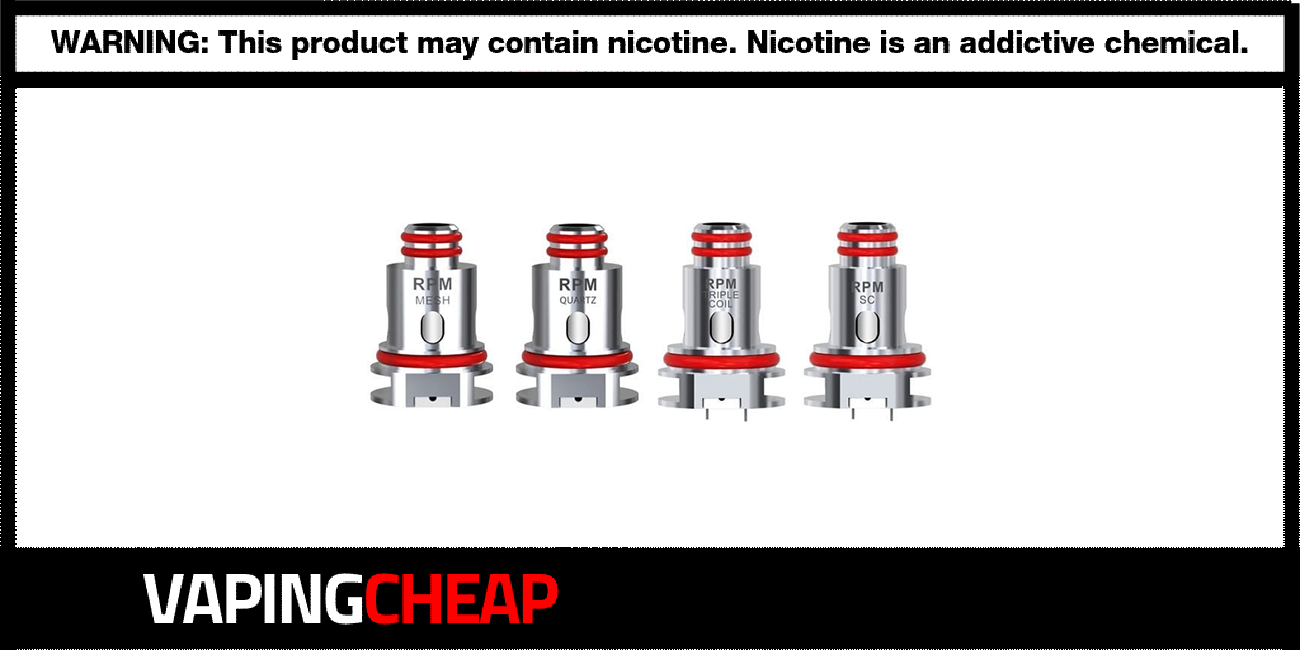 Here's a great deal on the new Smok RPM Replacement Coil! Get a pack of 5 from only $8.10 using discount code "Easter"! It's also on sale from a USA based store for only $10.34! No discount code required.
The first coil option is the RPM SC 1.0 ohm coil which is catered for MTL vaping, and used only for the standard pod. There's another variant as well for MTL vaping which is the RPM Quartz 1.2 ohm coil. Now, there other two Smok RPM Replacement Coil are much better suited for a direct to lung vape. There's the RPM Mesh 0.4 ohm coil, and the RPM Triple 0.6 ohm coil head. So, no matter what kind of vape style you enjoy, there's definitely an option to cater to your needs!
If you want to stock up early on the Smok RPM Coils for cheap, then this is a deal definitely worth checking out. These will certainly be the next set of coils from Smok that's going to take pod vapes to the next level.