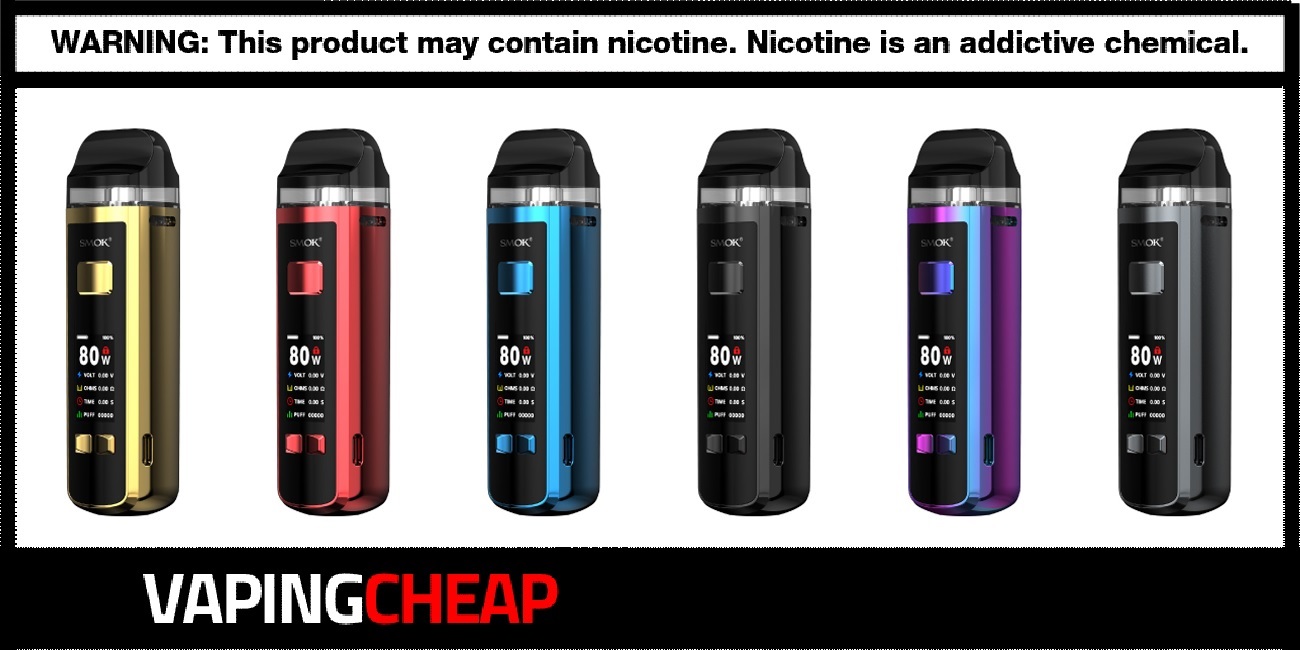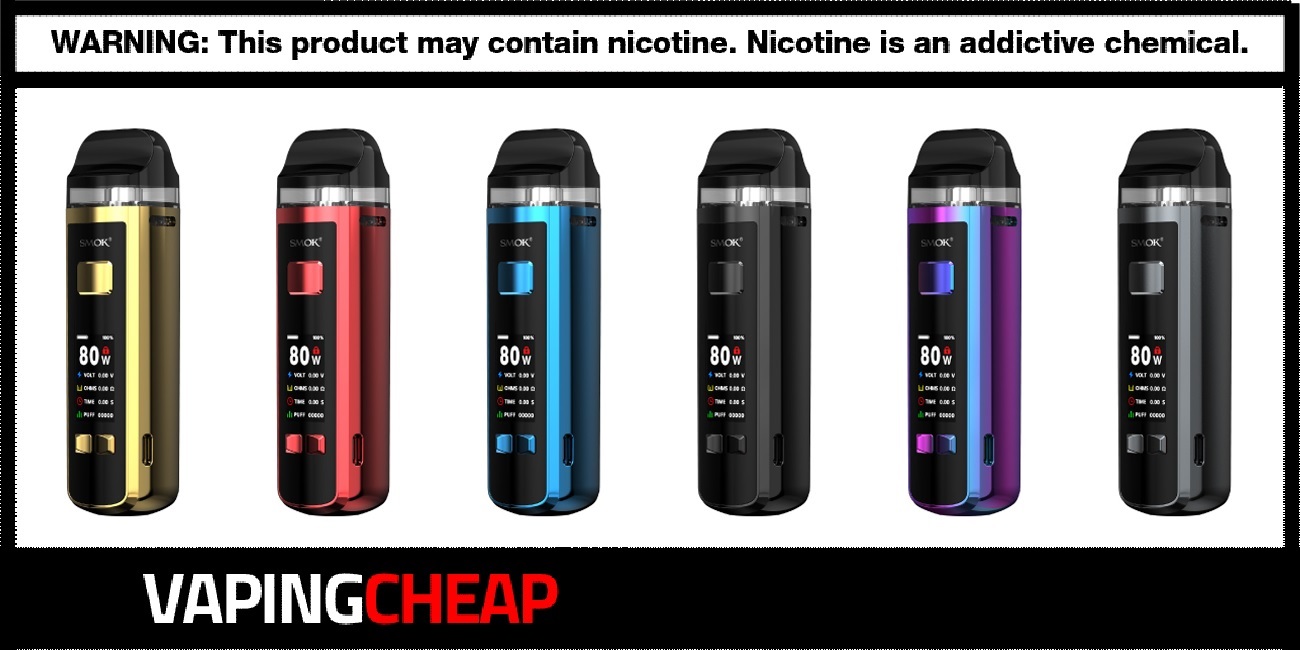 Here's a great discount on the Smok RPM 2S Pod Mod Kit. Buy yours for just $20.24 using code "NEW25". It's now in stock and on sale at a China based store for $22.49 with coupon "RPM2SK". You can choose between six different color options.
The new RPM 2S Pod System is an update to the Smok RPM 2 Pod Kit. The one major change with this version is that it's powered by an external high drain 18650 battery rather than a built-in battery. Since this is the case, it is slightly longer, but still remains pocket friendly and comfortable in the hands.
Additionally, the Smok RPM 2S Pod Mod Kit has a maximum wattage output of 80w. It's fully adjustable using the buttons right underneath the large 1.14 inch display screen. This is by far one of the largest screen and bigger than most other pod vapes.
What's great about this kit is that you do get two different refillable pods. The first one is the RPM 2 pod that has a built-in RPM 2 0.16 ohm mesh coil. Secondly, you've got another RPM 2 cartridge, but has an original RPM 0.4 ohm mesh coil head.
Now, here's the best part, both pod cartridges have a maximum e-juice capacity of 7ml! Lastly, the RPM 2S has an upgraded airflow system, with larger holes allowing for even more clouds!
For you vapers fans of the RPM series, then you'll definitely want to check out this version, especially if you prefer using your own external batteries. Smok has come far with RPM 2S, especially comparing it to the original RPM40.
Check Out The Smok RPM 2S Review