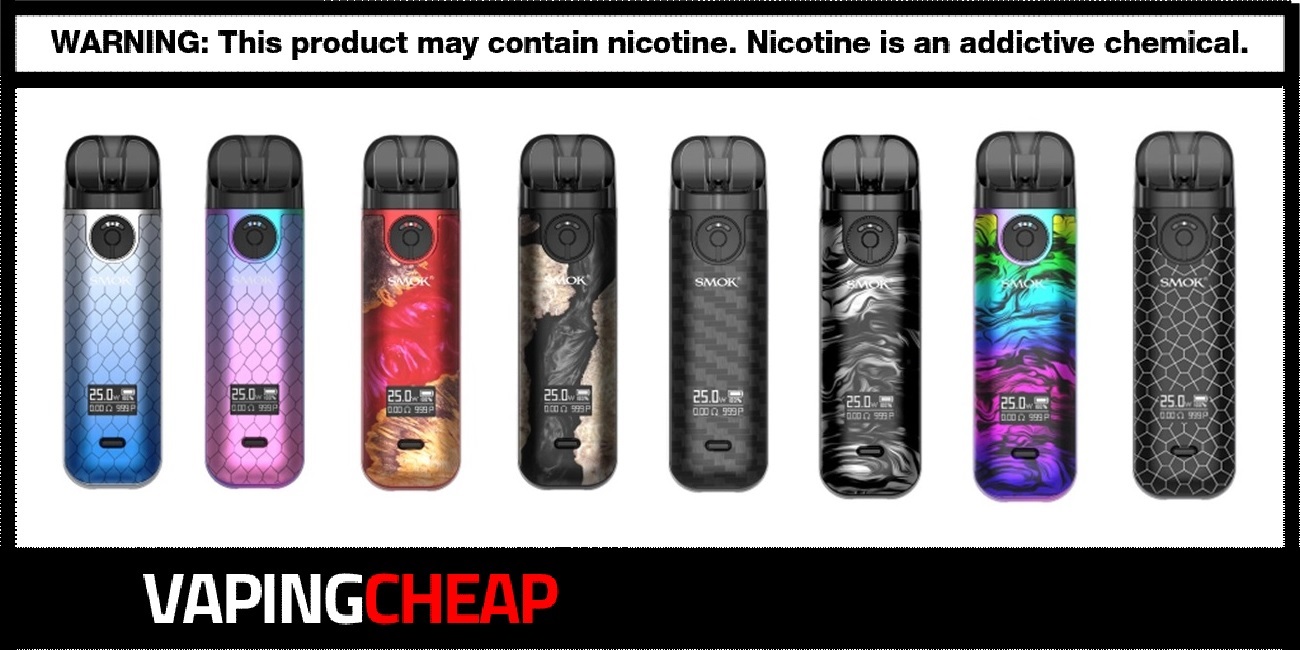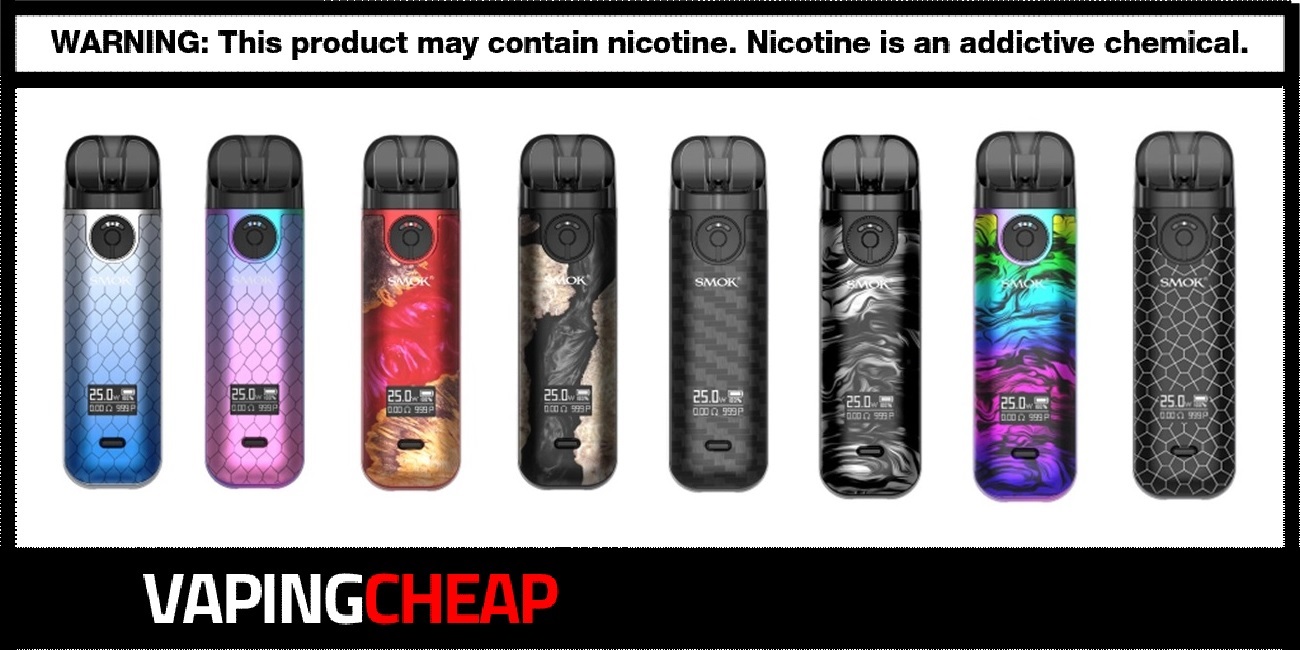 Smok is back with the new and improved version of their popular Novo pod device! Get the Novo 4 Pod System on sale for only $18.99 after using the code "NOVO4". It's now in stock at a US shipper for $19.99 when applying the discount "VC20". There's a wide range of color options you can pick from. 
The Novo 4 shares some similar designs to previous models including the Novo X, but does have some key differences. Firstly, it's got that single button design that's used for both vaping and adjusting the wattage setting.
Speaking of wattage, this has a maximum wattage output of 25w. Now when it comes to battery life, you'll get plenty thanks to the internal 800mAh battery. Charging takes little time too since it has a type-C charging port. A great addition to this device from the previous versions is the adjustable airflow system. You can fully close or open the airflow by turning the dial at the top, allowing you to fine tune the draw to your preference.
When it comes to cartridges, it's compatible with the Novo 4 pods. Each pod cartridge holds a maximum e-juice capacity of 2ml. The pod fills from the side, so it can be done rather quickly. Included with the Novo 4 vape pod you'll get two LP1 0.8 ohm mesh coils. Lastly, these coils feature 3 o-rings to help prevent any leaking. 
Compared to the previous models, the Novo 4 by Smok is definitely a major upgrade and that's thanks to not only the unique coil heads, but the addition of airflow control.