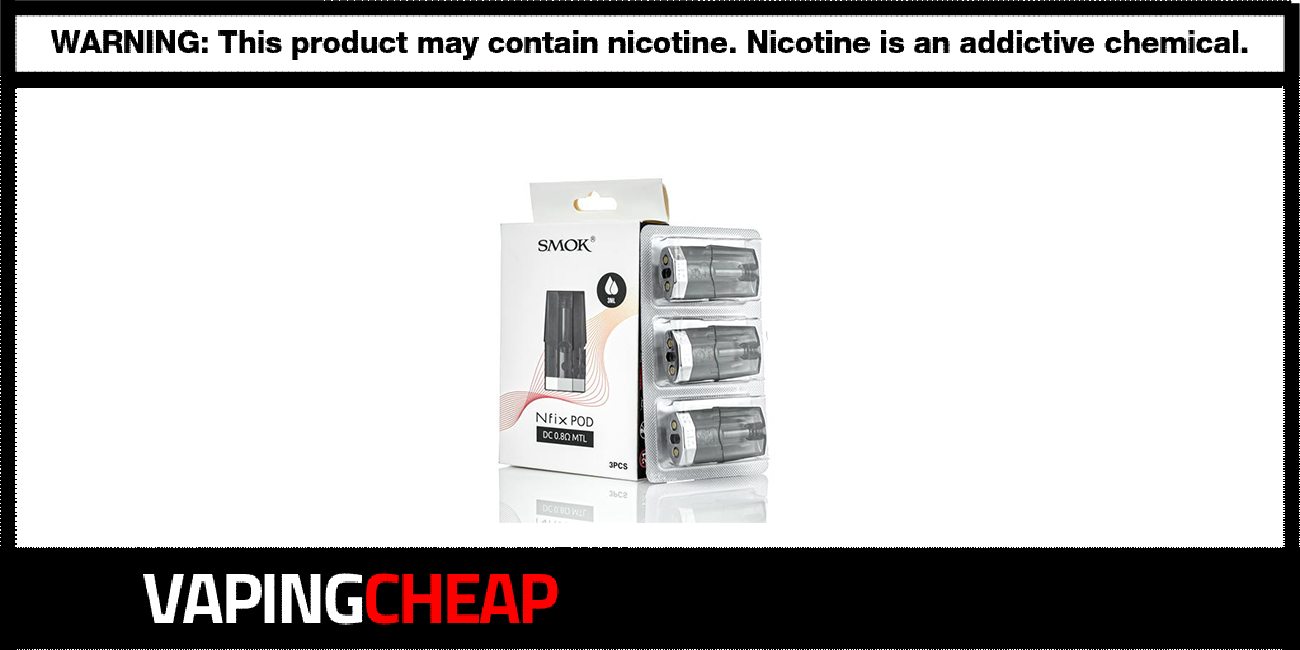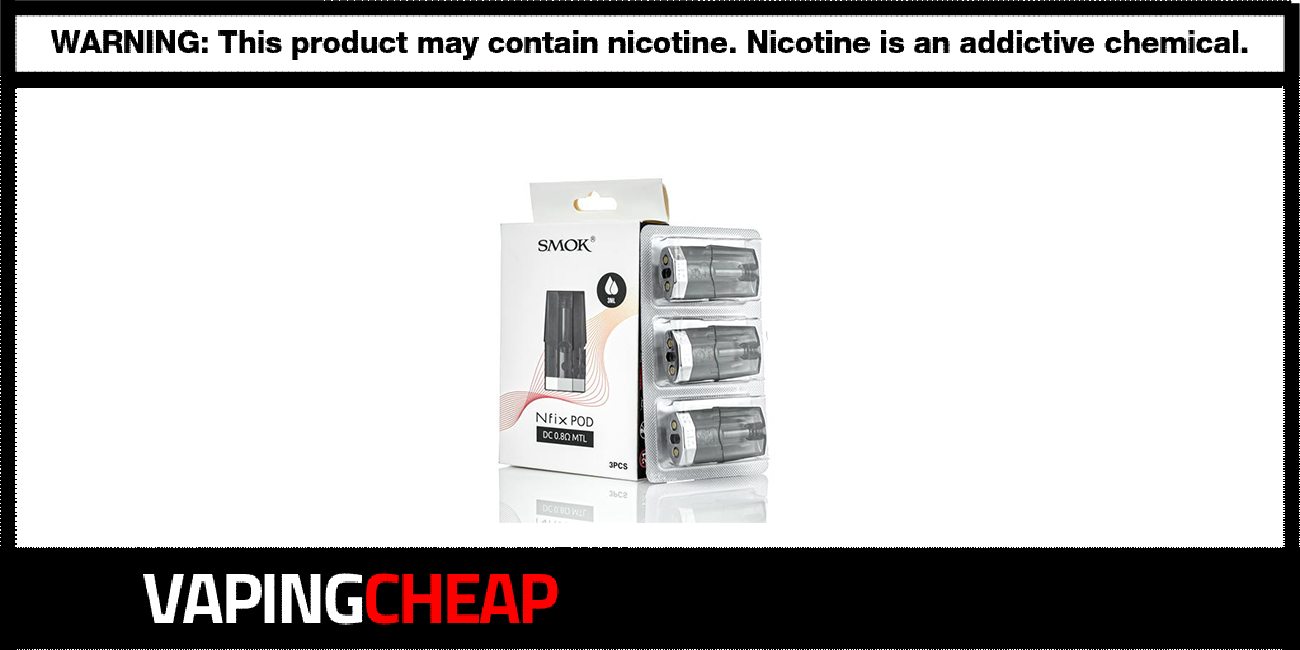 Here's where you'll find cheap deals and the best prices for the Smok Nfix Replacement Pod. Grab a 3 pack for only $7.23 using discount code "vapingcheap"! It's also available from a USA based store for only $7.50 using discount code "VAPOR15".
The Smok Nfix Replacement Pod is compatible with both the standard Nfix pod system and the newer, and smaller Mate version. Additionally, there are three different pod cartridge options available. This includes DC, Meshed and SC. The DC and Mesh pods have a resistance of 0.8 ohm, while the SC is 1.0 ohm. Regardless of which option you choose, they're designed for MTL vaping and provide a restrictive draw.
Also, each Nfix pod cartridge features a 3ml e-liquid capacity alongside a side filling port. Filling is super easy, simply remove the silicone plug covering the fill port, and proceed to fill with your preferred vape juice. What's also easy is using them, and that's thanks to the secure magnetic connection.
Vapers who enjoy the compatible pod system will certainly want to jump on this Nfix pod deal. At this price, you can stock up for cheap!