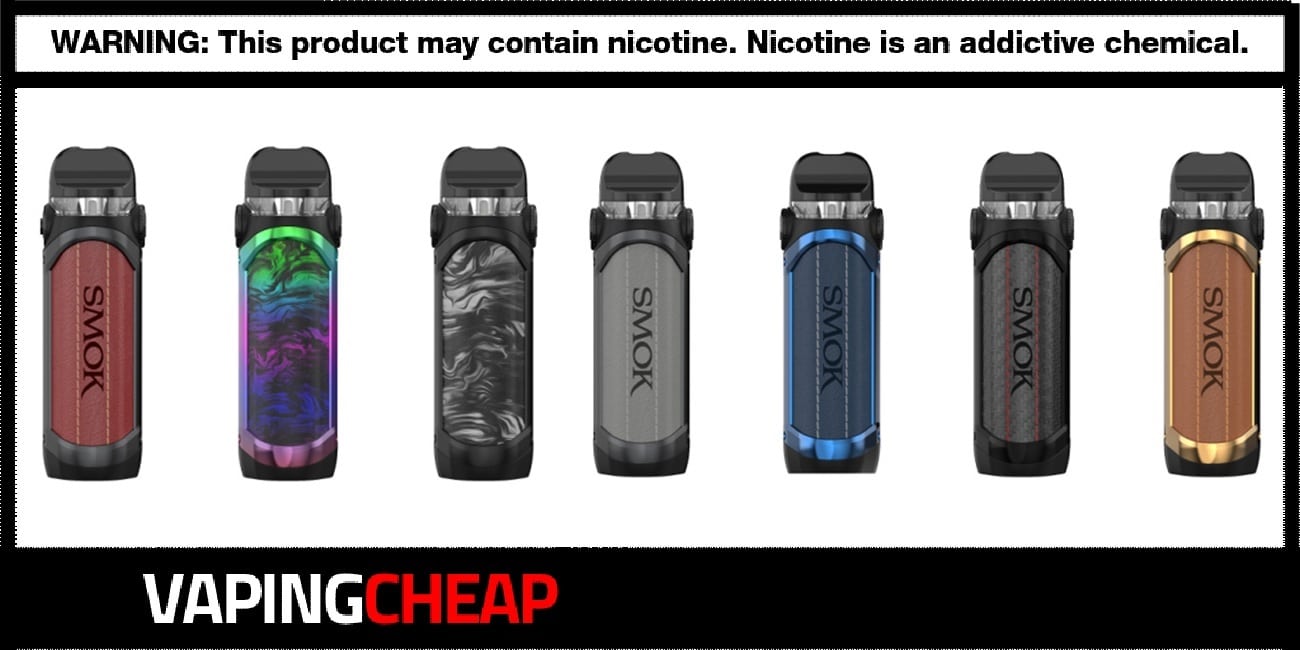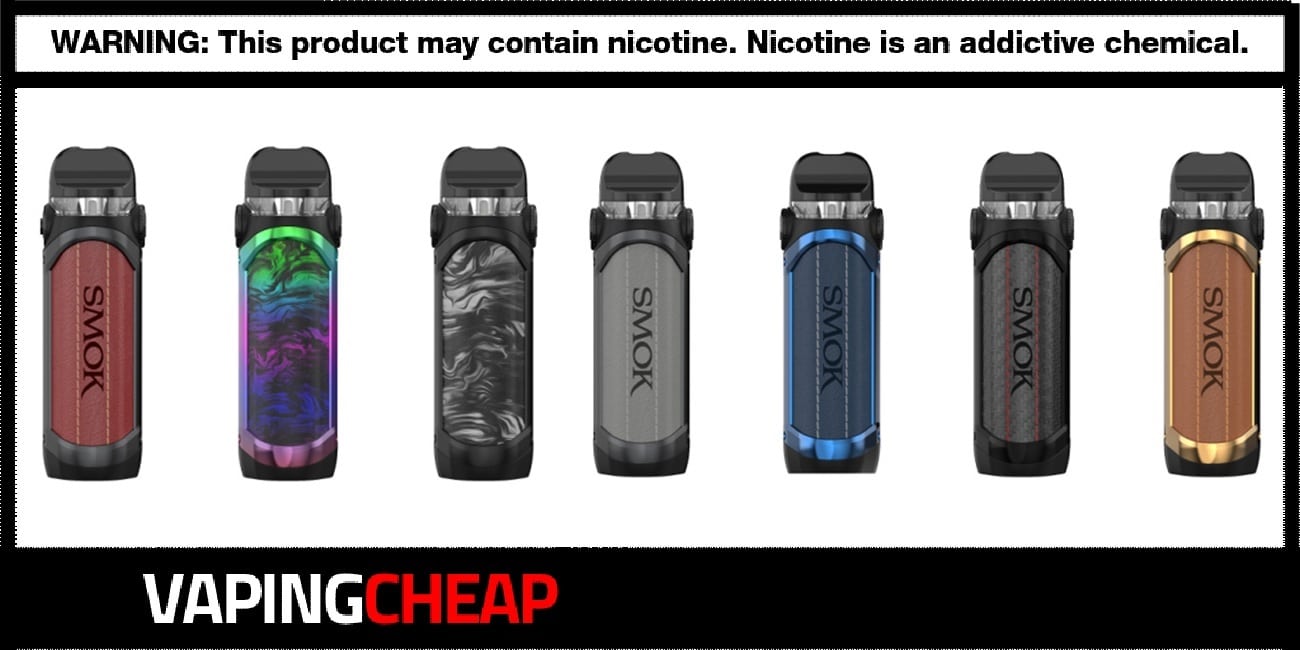 Here are cheap deals for the Smok IPX 80 Kit. Buy this pod mod cheap for just $23.99 with coupon "IPX80K". It's also back on sale at a USA based store for $24.71 when using the code "VAPOR25". There's a ton of color options you can choose from. 
The IPX 80 Pod Kit by Smok sports a built-in 3000mAh battery. With its larger size, you've got plenty of vaping time before needing to charge. In addition, it has a maximum wattage output of 80w, great for both RDL and DL vaping. It has a compact and ergonomic design that's fitted with IP67 protections which means it's waterproof, shockproof and dustproof, making it highly durable.
The Smok IPX 80 Kit comes with the Smok IPX80 RPM 2 Pod cartridge. This pod has a maximum e-juice capacity of 5.5 ml and can be filled from the bottom. Like their RPM 2S Pod Kit, you get a 0.6 ohm coil head as well as a 1.6 ohm coil head. You can easily adjust the airflow by turning the dial on the side of the mod.
For you vapers looking for another durable pod mod kit, you'll definitely want to check out the IPX 80 Kit by Smok. It's priced well and comes with two different coils for various vaping styles.
Be sure to check out the Smok IPX 80 Pod Kit review video