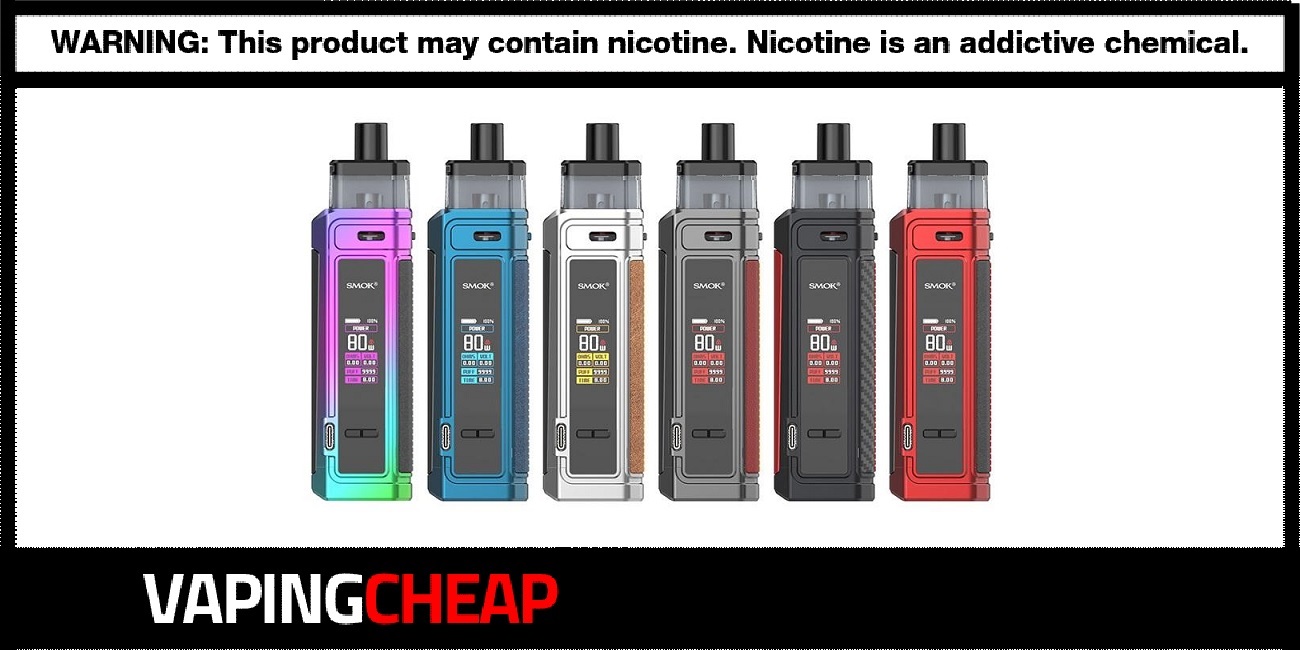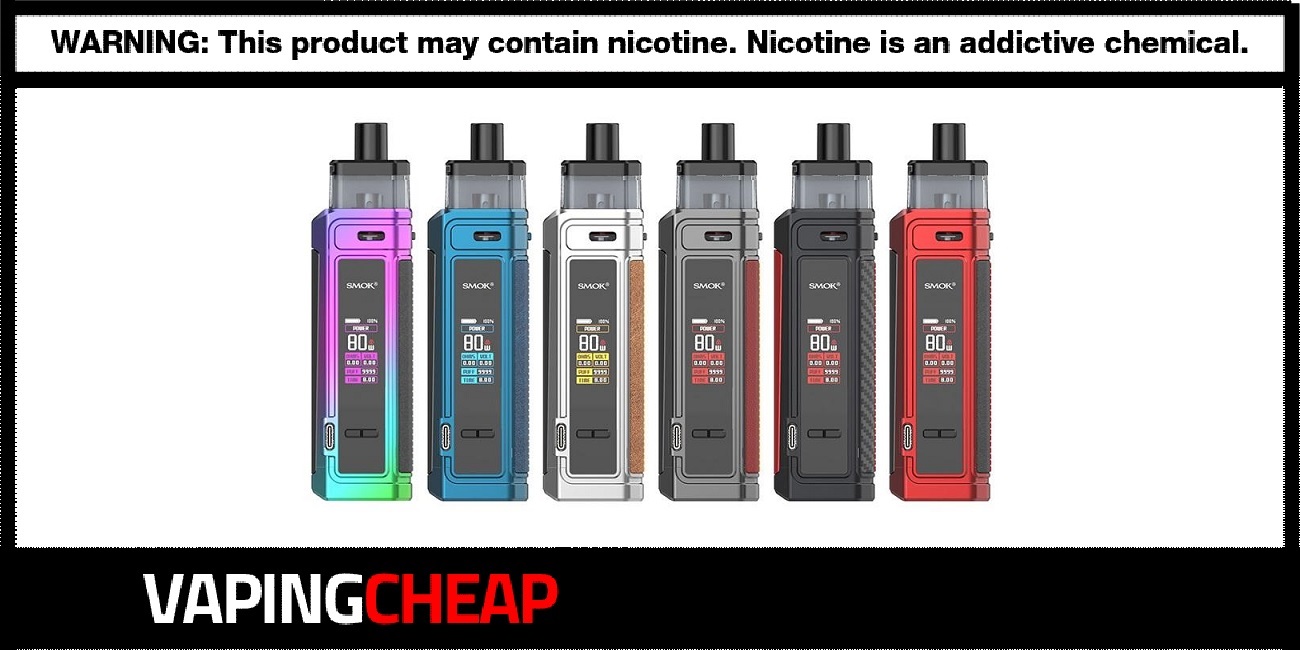 Here's the best deals and discounts for the Smok  G-Priv Pro Pod Mod Kit. Buy this vape pod for just $25.56 after using the coupon "PrivK". It's also available from a USA based store for only $33.14 when applying the discount "Vapor15". There are six color options you can pick from.
Smok's G-Priv Pro Pod Mod Kit is powered by a single high drain 18650 battery and has a maximum wattage output of 80w. Although it does house an external battery, it still remains pretty compact, making it easy to take with you on the go.
Additionally, like the Morph 2 Kit, this device is powered by the IQ-S Chipset, which means the G-Priv Pro Mod Pod has many safety features built in. Another great feature is how you can vape with it. There's a large firing bar on the side, a signature design from this brand.
Smok's G-Priv Pro Pod Kit comes with one refillable pod cartridge in the box. This pod has a maximum e-juice capacity of 5.5ml and has a sliding top fill design. 
When it comes to coil heads, this device is compatible with the Smok LP2 Mesh Coils and includes two, and each has a different resistance. Lastly, this pod mod kit has an adjustable airflow system that allows you to change it from an MTL or restrictive direct lung vape.
If you're looking for an ergonomic pod mod that's compatible with external batteries, has a high wattage output and offers adjustable airflow, then definitely check out the Smok G-Priv Pro Vape Pod Kit.
Be sure to check out the Smok G-Priv Pro Pod Kit video review