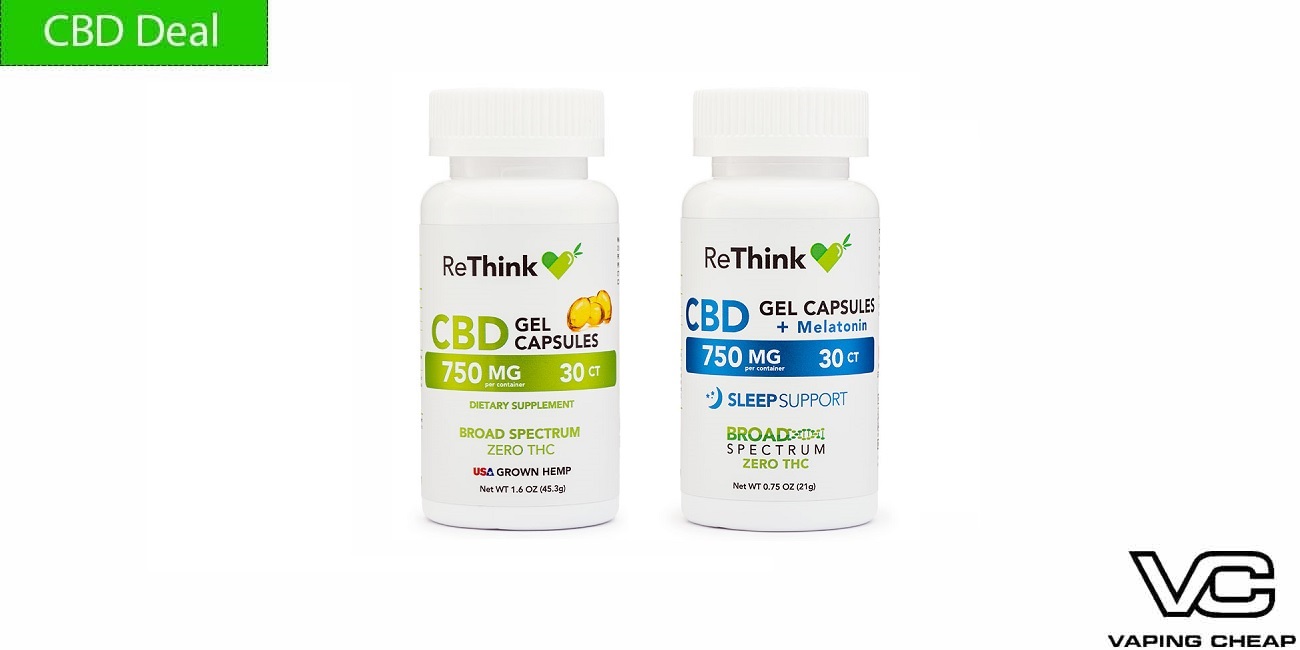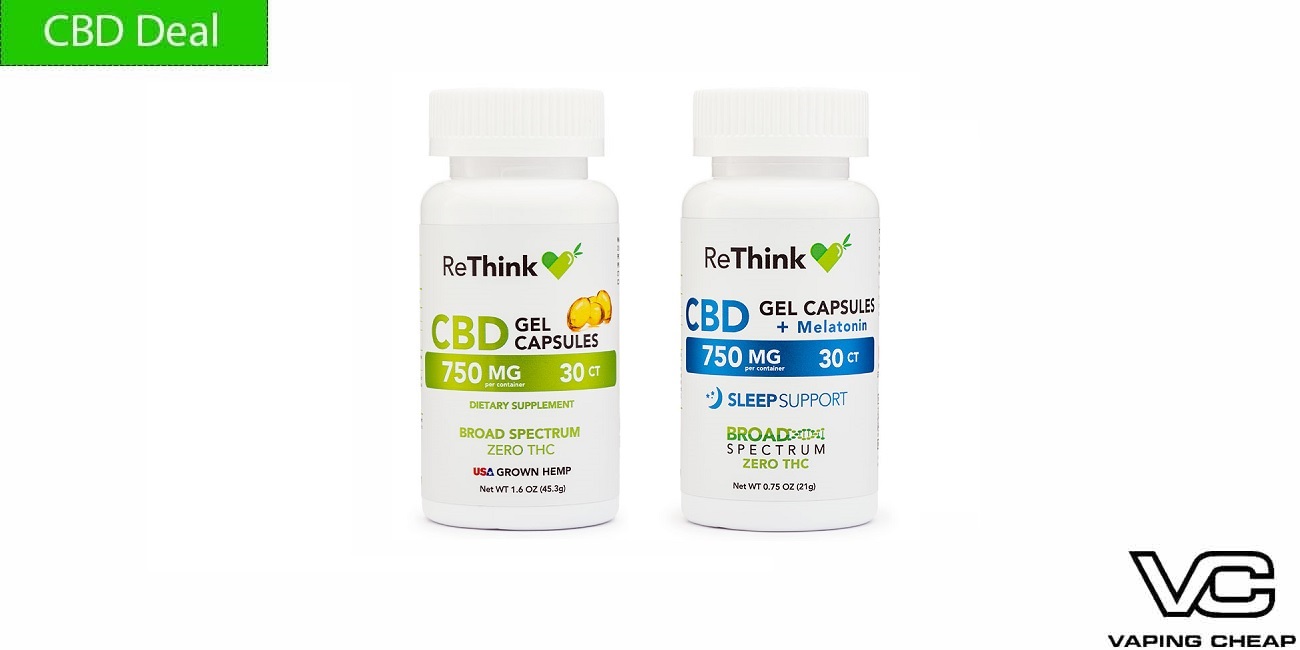 Here's an excellent deal and discount for the Rethink CBD Gel Capsules 750 mg. You can buy a bottle for only $55.99 plus free shipping after using the discount code "SHOPCBD20".
The Rethink CBD Gel Capsules are made from high quality CBD and are completely THC free. Additionally, each pack comes with 30 gel tablets. Each capsule has a milligram or strength of 25 giving you a total of 750mg in each bottle.
There's a couple of different options you can choose from as well. The first is for dietary while the second option is for sleep. You can also get one that's made with both CBD and CBN to help you relax at night allowing you to fall asleep faster.
What's great about these capsules is that they come in a resealable container making it easy to store practically anywhere. Lastly, similar to some edibles, the recommended amount to take before bed is 1 – 2 capsules. If you're new to CBD capsules, then definitely start at the lower end and work your way to 2 capsules if needed. 
Rethink CBD Capsules are perfect for those who want the benefits of CBD, but prefer something that's super easy to consume and offered in a higher strength. At 750mg total and 25mg per capsule, you're getting the best bang for your buck. For similar sales, then definitely head over to our CBD Corner.