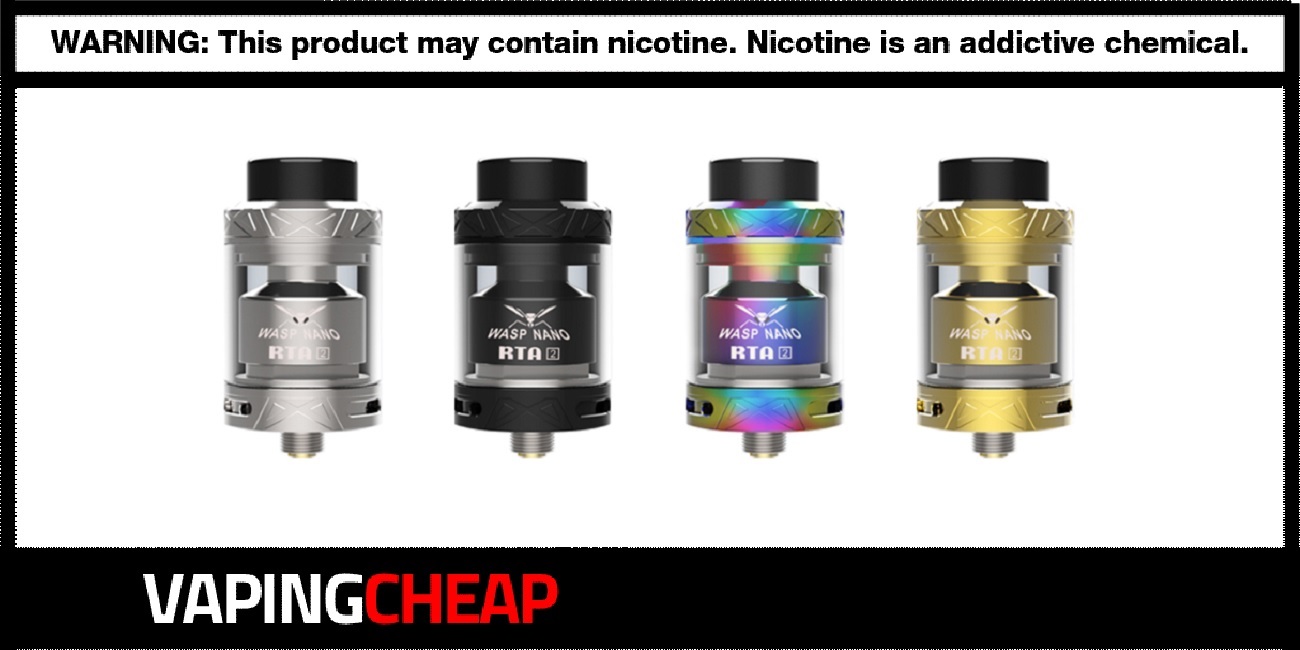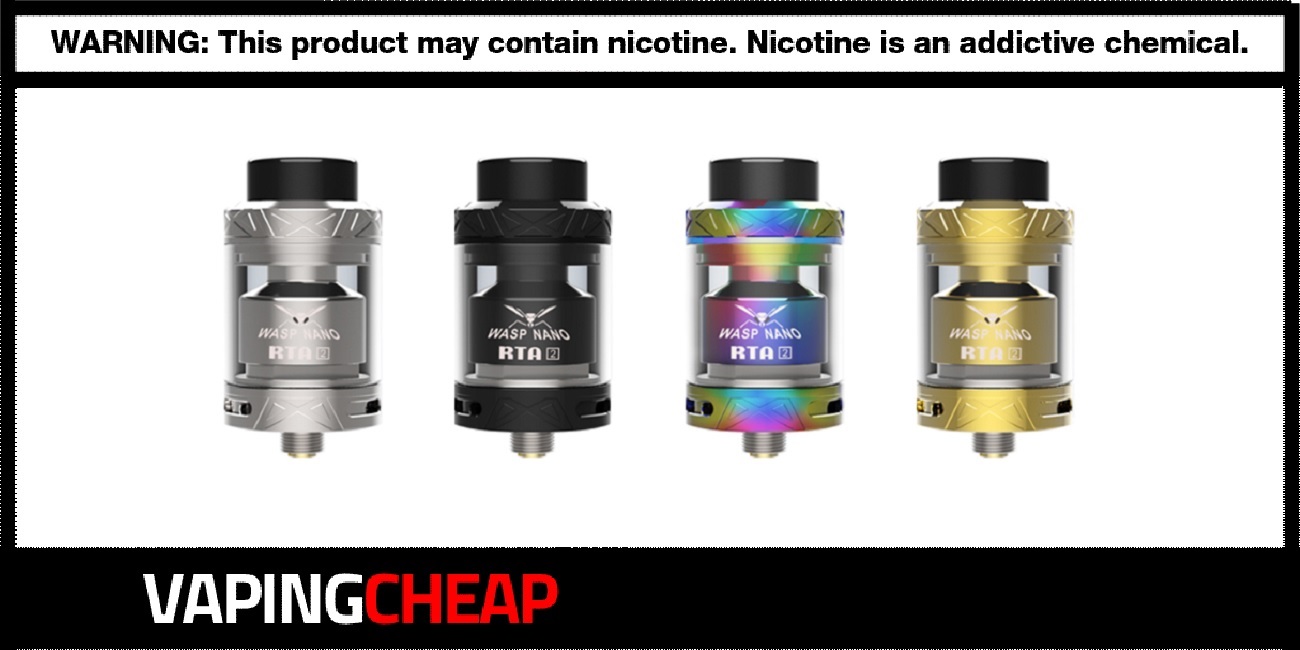 Here are sales and discounts for the Oumier Wasp Nano V2 RTA. You can buy one cheap, at just $15.99 after using the coupon "NanoV2". There are four color options available which are Stainless Steel, Black, Rainbow and Gold.
The Wasp Nano V2 RTA by Oumier is a new and improved version of the previous Wasp Nano RTA, which was already quite popular for many reasons. The version 2 sports a slightly larger overall diameter, coming in at 24mm at the base. E-Juice capacity is 2ml, but can be expanded to 3.8ml if you install the bubble tank section. Filling the Wasp Nano 2 RTA is easy as it can be done from the top.
Building the Oumier Wasp Nano 2 RTA is a breeze as well and takes little time to do. It sports a two post single coil build deck, very similar to the original. However, there's a locking mechanism on that keeps the coil locked in place. Lastly, the Wasp Nano V2 RTA has a triple adjusting bottom airflow system.
Going by how popular the original was, this is surely to be a hit, especially at the sale price of under $20. If you enjoy drippers, be sure to check out the Oumier Wasp King RDA.