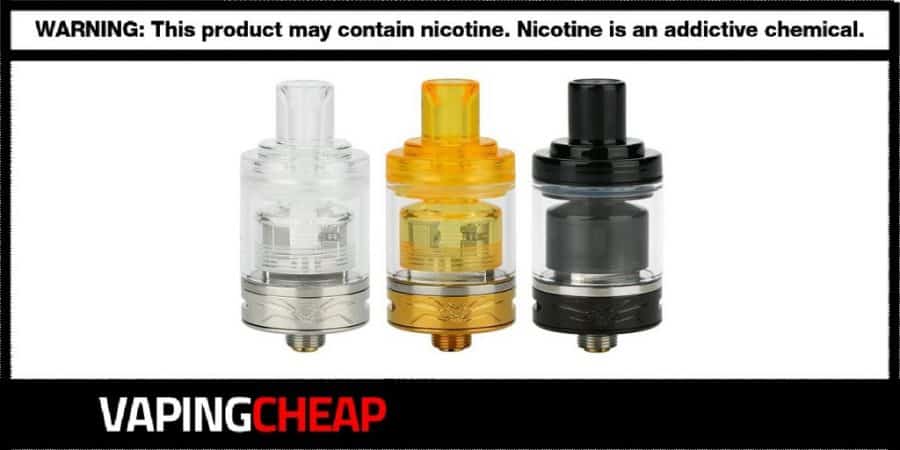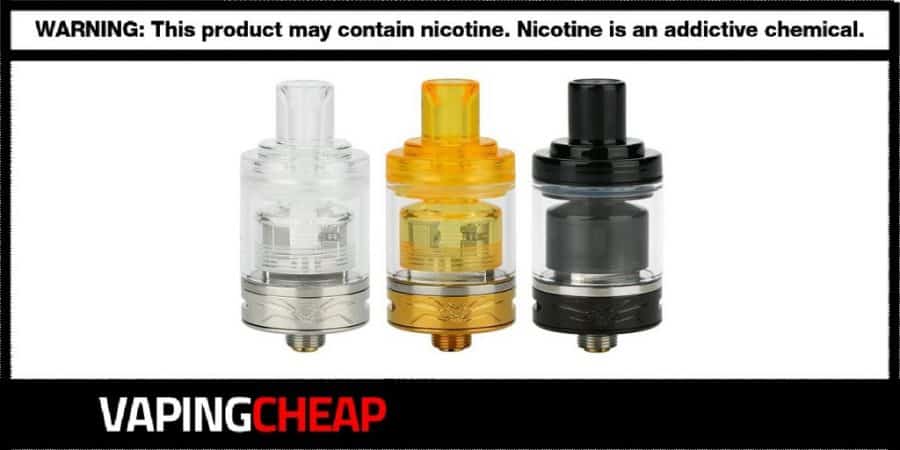 The Oumier Wasp Nano MTL RTA is now in stock and on sale. Get yours for only $10.71 using discount code "PRE10"! There are three different color options available which are Black, Gold and Stainless Steel.
Oumier's Wasp Nano MTL RTA sports a base diameter of 22mm, and an overall height of 40.9mm, so it is quite short and compact. With its overall size, it's definitely a great match for your mini devices and single battery mods. As mentioned earlier, there are two different versions for the Wasp Nano MTL RTA which are the PCTG Inner Cap and Stainless Steel Inner Cap. If you're using citrus flavored e-liquids often, we'd highly recommend going with the SS version.
When looking at it, this atomizer will certainly remind you of the original Oumier Wasp Nano RTA, but it differs quite a lot. Starting with the drip tip, it's much narrower, so it's ideal for a restrictive direct lung, and mouth to lung vape experience. Also, it features a double sided airflow system, where you can simply turn it clockwise to maximize the amount of airflow.
Another excellent feature is the building deck. It's a simple 2 post deck design, but makes it super easy for your coil installs. Since it's designed more for a MTL vape, as expected, it supports single coil builds only. Air will travel from the bottom of this tank, then up and hit your coil on the side, and bottom (depending on coil placement), then back up through the drip tip. We've seen this before, but it works really well, so it's a good thing they went back with a similar design. Lastly, the Oumier Wasp Nano MTL RTA can hold either 1.2ml or 2ml of e-liquid, and fills from the top.
If you're a fan of the original, or looking for a new mouth to lung tank, then you'll want to check out Wasp Nano MTL RTA by Oumier. It's easily worth the price tag, and is not only one of the more affordable options for this type of vape style, but could be of the Best RTAs for it to be released this year.
Check Out The Oumier Wasp Nano MTL RTA Review