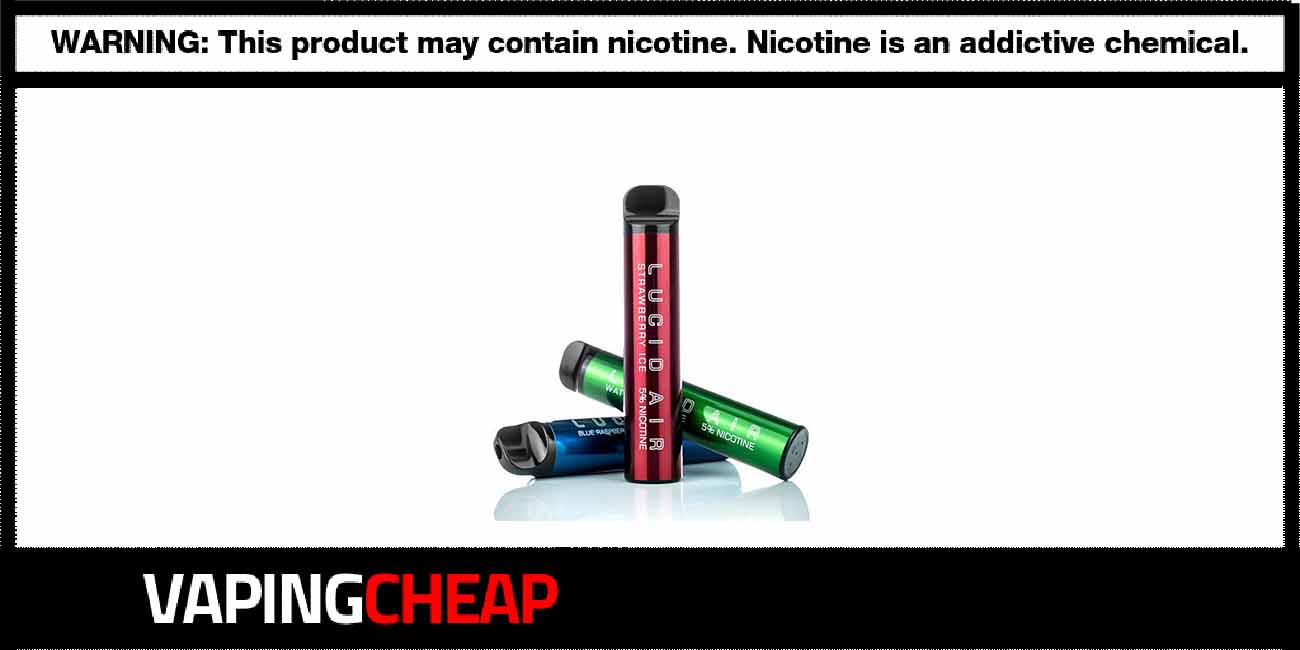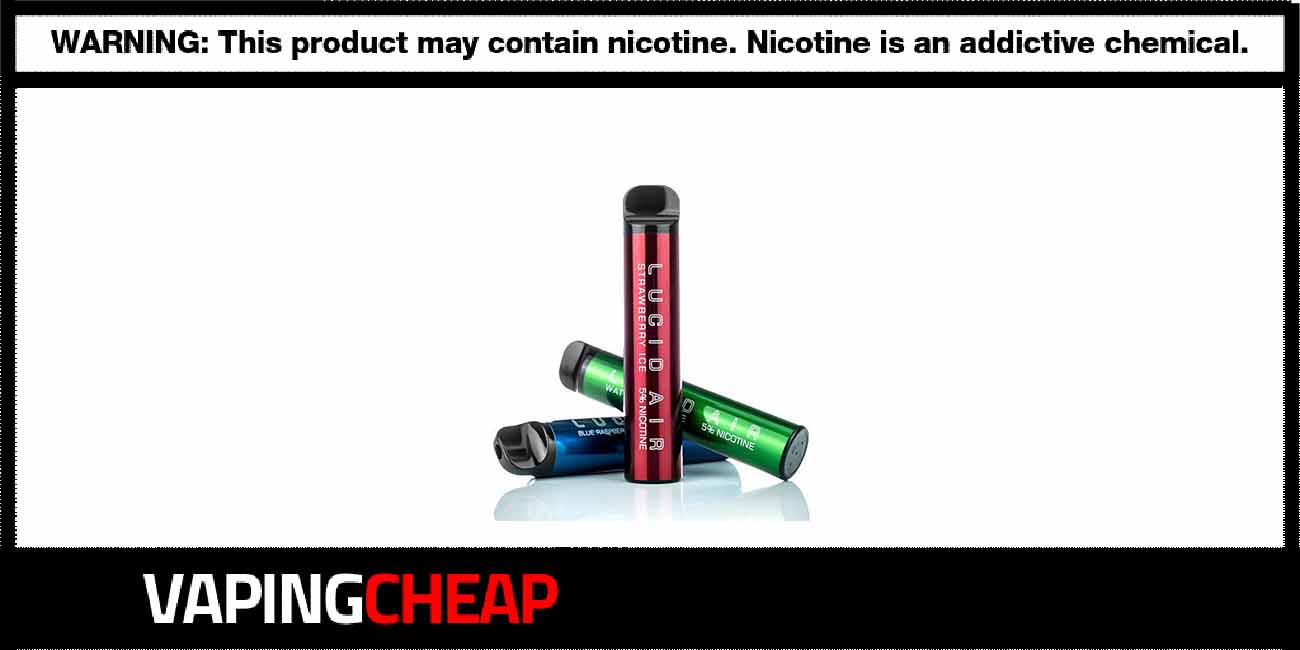 Here's where you'll find the cheapest deals and sales for the Lucid Air Disposable Vape. Buy one for only $14.45 using discount code "CART15"! Free shipping applies to orders over $100.
The Lucid Air Disposable Vape has 12 unique flavors to choose from, some of which are Lychee Ice, Watermelon Ice, Rainbow Sherbet, Blue Raspberry Lemonade and much more. What makes this specific disposable vape differ from the rest is the actual e-liquid capacity. It comes pre-filled with a massive 16.7ml of vape juice! Additionally, it's powered by a built-in 2,200mAh battery, giving you plenty of vaping time.
Now, with that much e-liquid and the battery size, the Lucid Air Disposable Vaporizer can deliver up to 5,000 puffs, easily making it one of the longest lasting options on the market. Currently, these are offered in 50mg synthetic tobacco free nicotine. Lastly, the Lucid Air vape features a mesh coil design.
If you're looking for a long-lasting disposable to grab on the go, then the Lucid Air is definitely one to check out. If you would rather a rechargeable option, be sure to check out the Hyde Edge Recharge.