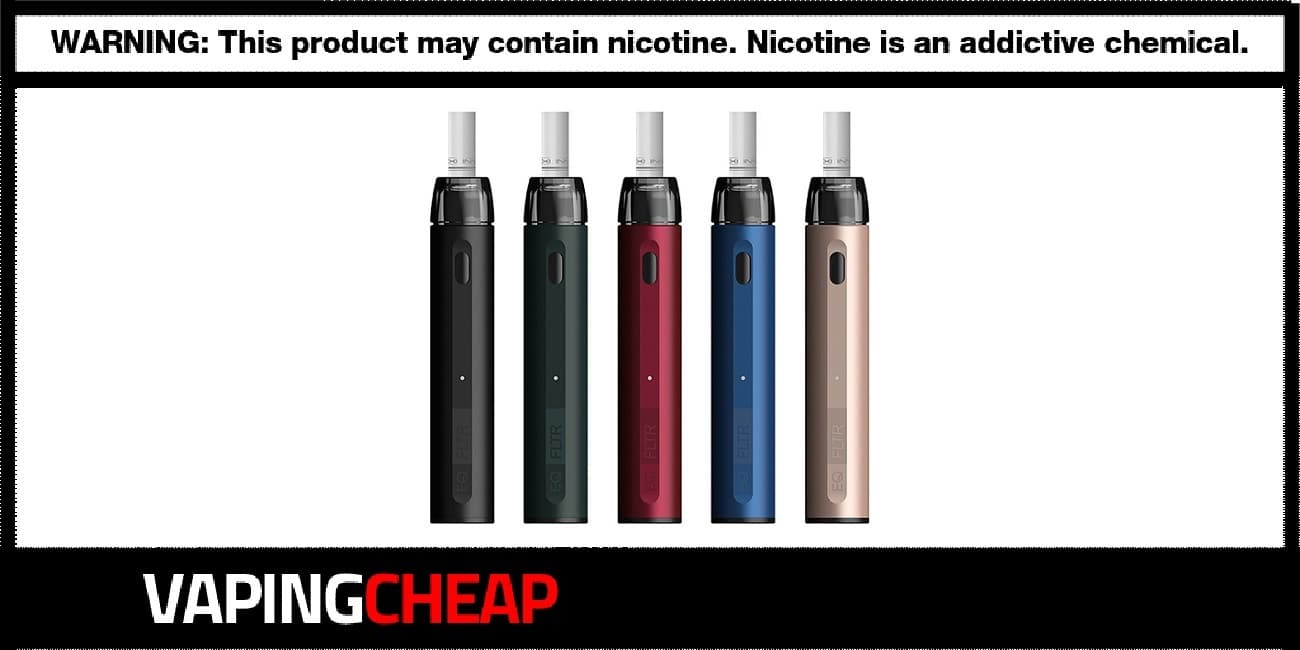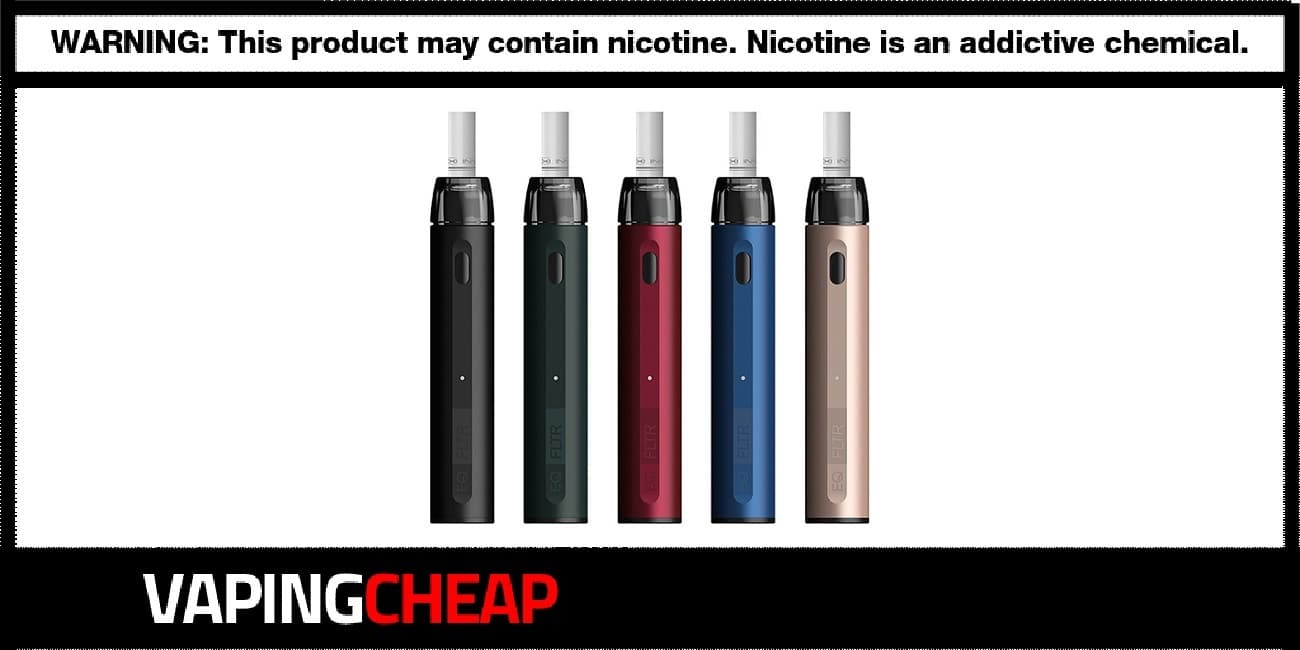 The Innokin EQ FLTR Pod Kit is now on sale. You can buy one cheap at just $9.19 after using the coupon "EQFK". It's also available from a UK based store for only $17.60. There's five color options you can pick from including Rose Gold, Ruby Red, Azure Blue, Stealth Black and Storm Grey. 
Innokin's EQ FLTR is a portable pod device that uses a 400mAh battery and charges quickly via micro-USB. In addition, it has a maximum wattage output of 9.5w, ideal for mouth to lung. The Innokin EQ FLTR Pod System comes with five filtered tips that mimics a cigarette, so for newcomers, this is essentially perfect.
While disposable, you can make the filters last longer when using the protective cap whenever it's not in use. Moving onto how to use the EQ FLTR by Innokin, it's simple. Like many pod systems on the market, it has a draw activated firing system.
Included with the Innokin EQ FLTR Kit is a single refillable pod cartridge. The EQ FLTR pod cartridge has a maximum e-juice capacity of 2ml and can easily be filled from the side fill port. However, there's another pod that uses the same coils that are compatible with the Innokin Scepter. Speaking of, you do get a 1.2 ohm Scepter coil head with this kit. Lastly, the internal airflow guide ensures crisp flavor.
Another unique pod device to hit the market, dedicated to beginners from Innokin. While that's true, experience vapers who enjoy mouth to lung will certainly want to check this out.