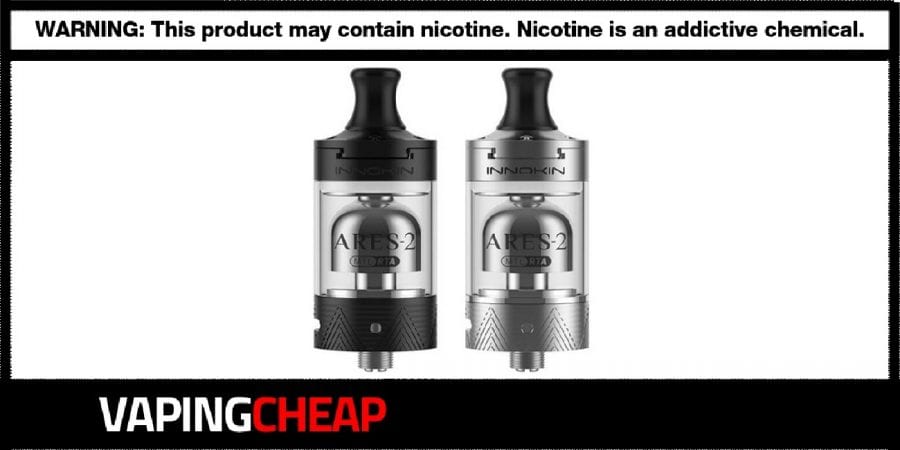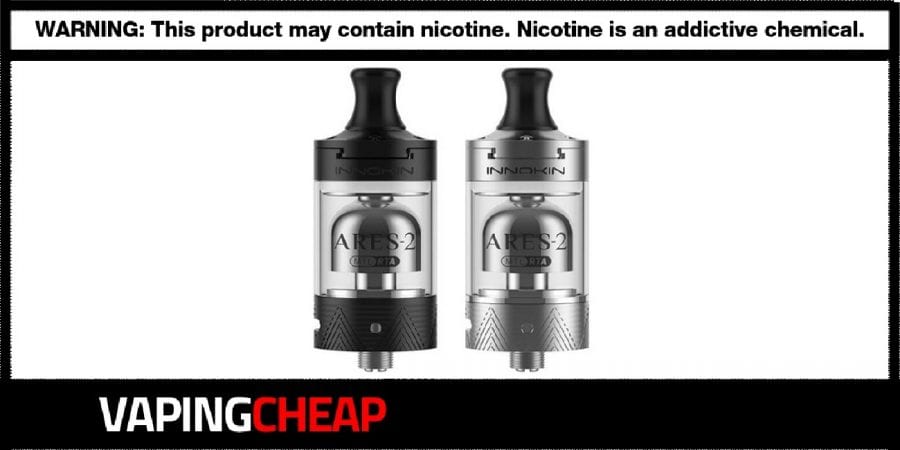 For a limited time only, the Innokin Ares 2 MTL RTA is now available at a discount. Get yours for only $20.88 using discount code "vapingcheap". It's also available from a USA based store for only $32.90. There are two different versions you can buy. This includes the D22 and the D24. Both are available in Black and Stainless Steel color options. 
The Ares 2 MTL RTA is a collaboration between Innokin, Vaping Greek and PBusardo, just like the original. It has an overall diameter of 22mm or 24mm depending on which version you choose.
Additionally, when it comes to e-juice capacity, the D24 version holds 4ml while the D22 holds 2ml. Either way, it's easy to fill thanks to the sliding top fill design. It'll literally take you under 1 minute to fill this atomizer with your favorite e-liquid.
When it comes to building on the Innokin Ares 2 RTA, it's quite easy. It sports a two post single coil deck, so trapping your leads is effortless. Just like the previous version, it adopts the bell shape cover over the coil, to intensify the flavor.
Another unique feature. that makes it stand out from other RTAs, is the cross airflow control. It's located under the coil and this allows you to change the airflow without adding any inserts or removing anything. Lastly, you can adjust the airflow by twisting the base, and there's five different options available to you.
The Ares 2 MTL offers a ton awesome features, and offers quite a few improvements over the original, making it a worthy successor. Best of all, it won't break the bank, costing you under $20.
Check out the Innokin Ares 2 MTL RTA review video…