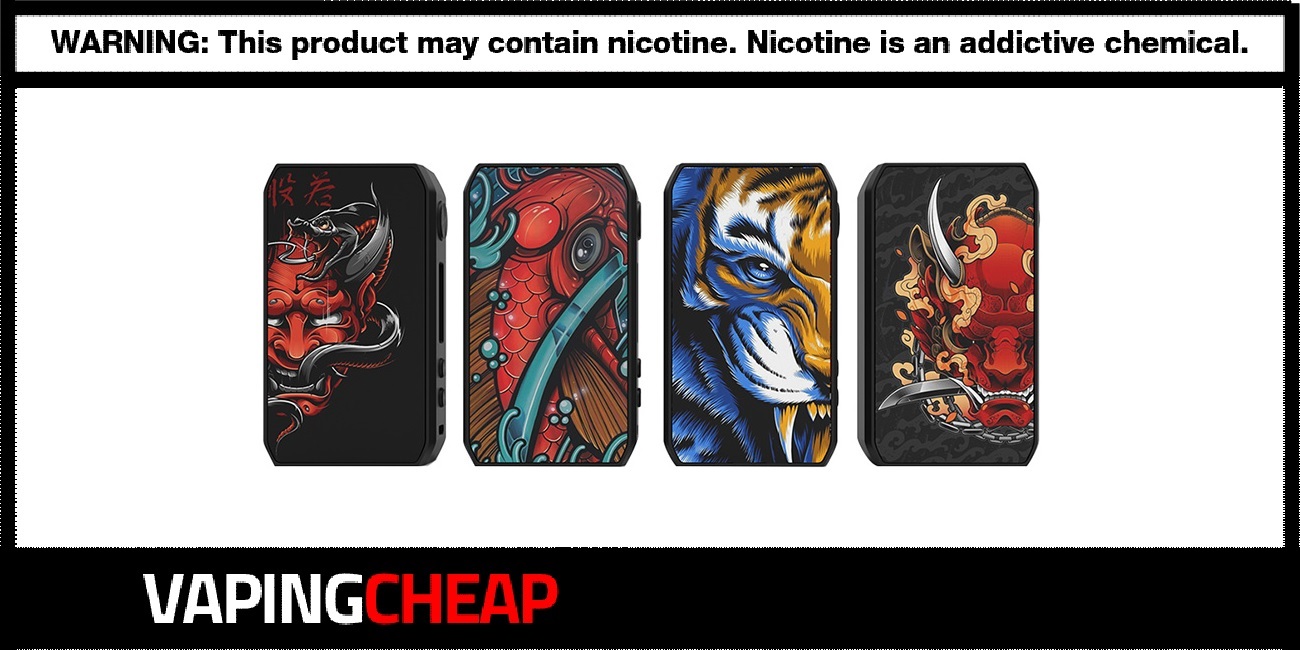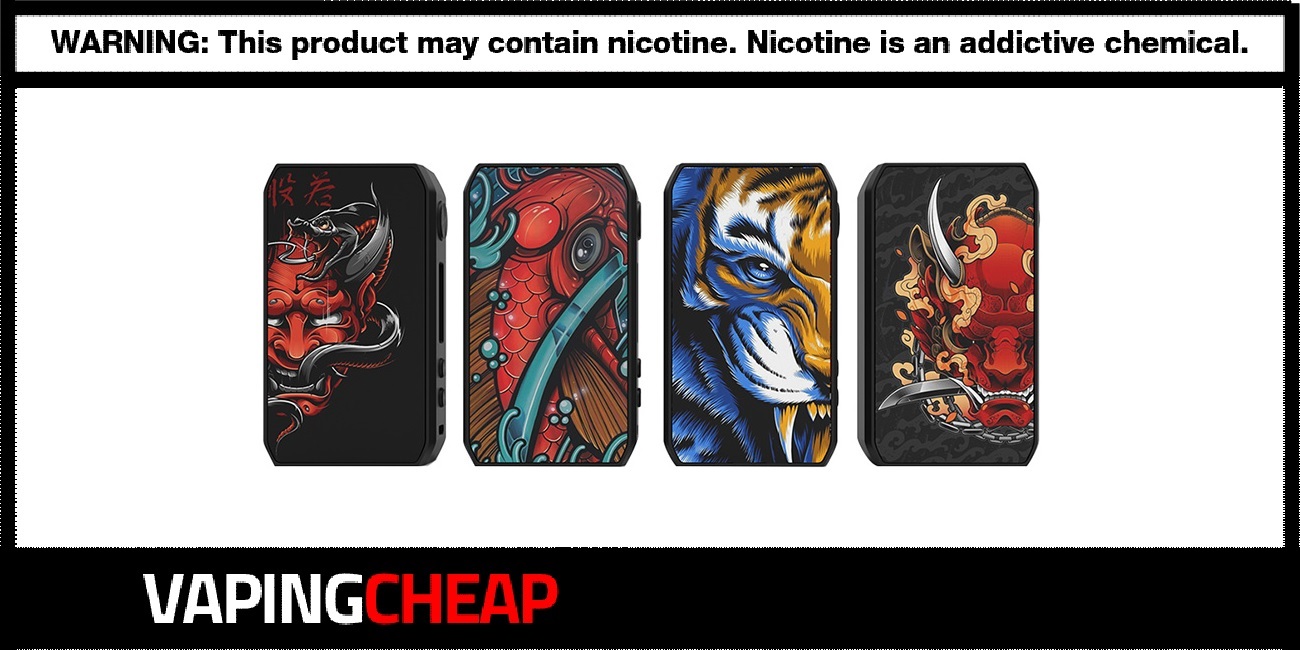 Here are cheap prices on the Cigpet Capo 126w Box Mod. Buy one for only $15.99 when using the code "IJCCM". You can also get it shipped from a USA warehouse for $17.99 using the same coupon. There are eight different colors available, including the newly released color options such as Clown and Geisha.
The Capo Mod by Cigpet is powered by two high drain 18650 batteries. With the dual battery design, it can last you through an entire day of vaping. You'll also get 126w of power at your disposal.
Additionally, this mod is constructed from PCTJ material, so it's incredibly lightweight. Its overall shape is quite similar to the VooPoo Drag 2 Mod, so you know it'll be comfortable too.
Cigpet's Capo 126w Vape Mod can be paired up with atomizers that sport a diameter of up to 25mm. As you'd expect with a newer device, there's multiple safety features built-in.
What's great about this box mod is that it's quite easy to use. Like some vape mods, it features a three button layout, so it's quick to adjust when on the go. A large firing button is up top, making it easy to find. In between those buttons is where you'll find the OLED display screen.
For you vapers looking for an affordable mod as a backup or even for daily use, definitely check out the IJoy Cigpet Capo Mod. At under $15, it's a great bargain, that's for sure.
Be sure to check out the video for the Cigpet Capo Box Mod