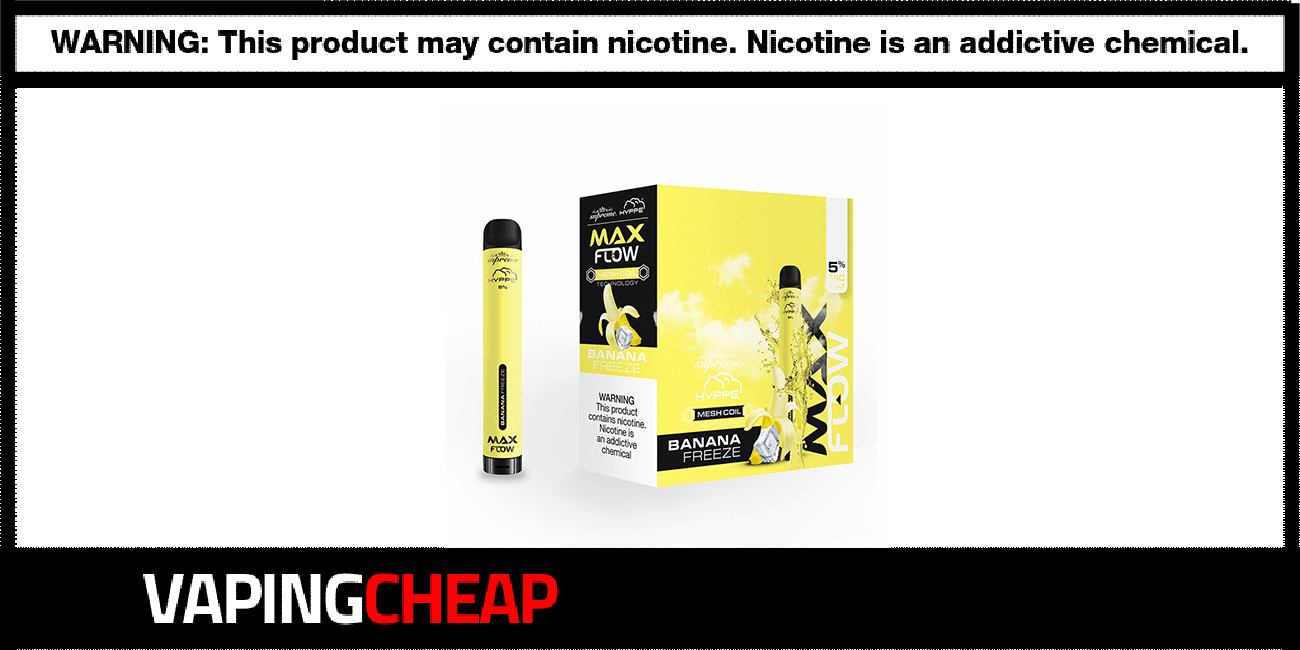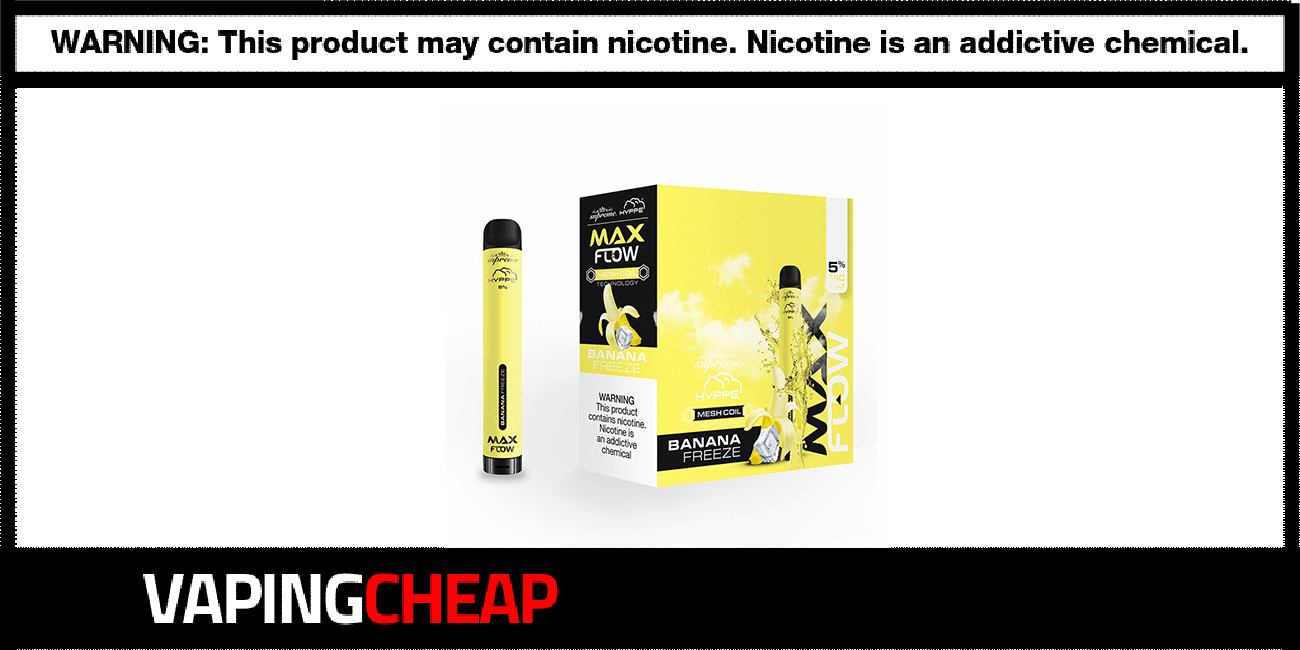 Here's the best discounts and cheap prices for the Hyppe Max Flow Mesh Disposable. Get yours for only $11.89 using discount code "VC15"! It's also on sale at another USA based store for only $12.99. No coupon needed.
The Hyppe Max Flow Mesh Disposable is available in a wide range of flavor options. Some flavors you'll find include Mighty Mint, Lush Freeze, Banana Freeze, Naked, Red Apple Guava, Cola Freeze and much more. Additionally, these disposables have a pretty compact form factor, which makes it incredibly easy to take them with you on the go.
What makes the Hyppe Max Flow Mesh Disposable Pod great is the amount of vape juice you get with each. Pre-loaded in each one, you'll get 6ml of nicotine salt e-liquid. On top of that, it's got a mesh coil, giving you awesome flavor.
When it comes to the actual strength, each Max Flow Mesh disposable provides the vaper with 50 mg, so it's perfect if you just transitioned or simply prefer a throaty vape. Lastly, the battery capacity of the Hyppe Max Flow Disposable is 900 mAh.
Whether you're looking for an easy-to-use device to grab and go for cheap, or a newer vaper looking for another option to get you off smoking, you'll definitely want to check out the Hyppe Max Flow Mesh Disposable.