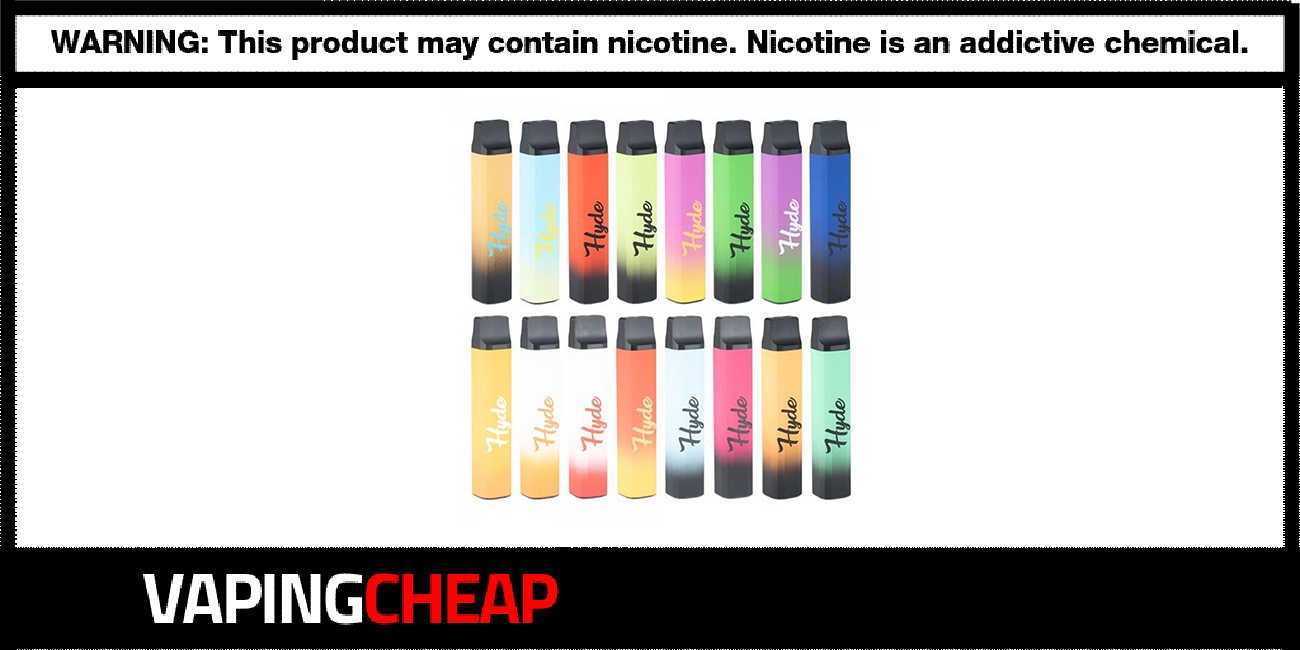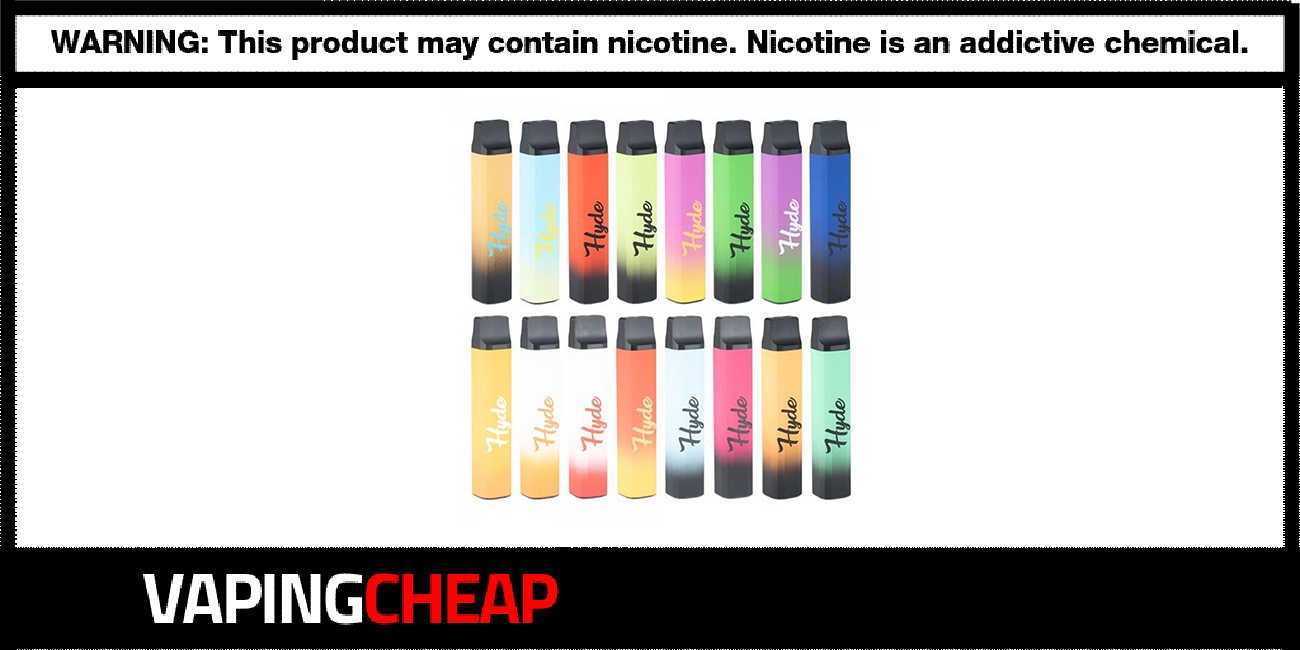 Here's an amazing deal on the Hyde Edge Recharge Disposable Vape. You can grab one for only $14.00! No discount code required. Free shipping is included when spending over $100. It's also available from another USA based store for only $15.00.
The Hyde Edge Recharge Disposable Vape is available in 16 different flavors, which includes some of their newly released options. This includes Energize, Banana & Cream, Tropical Gummy, Strawberry Kiwi and Cola Ice. Additionally, these disposable vape utilizes a 600 mAh built-in battery. Although it's not the biggest battery we've seen, it can be recharged! So when the battery does deplete, simply charge it to continue vaping.
Each Hyde Edge Recharge Disposable Vape does come with 5% nicotine, which is 50 mg nicotine strength. Within each disposable, you'll also get 6ml, which can deliver up to 3,300 puffs per bar.
At this price, these are a great buy, and since they're rechargeable, they provide an even bigger bang for your buck. Don't miss out on this deal on the Hyde Edge Rechargeable Disposable vape bar.