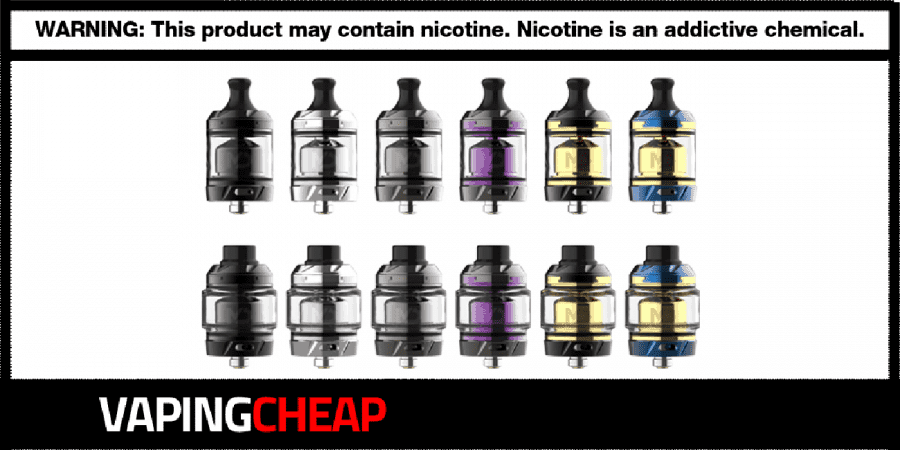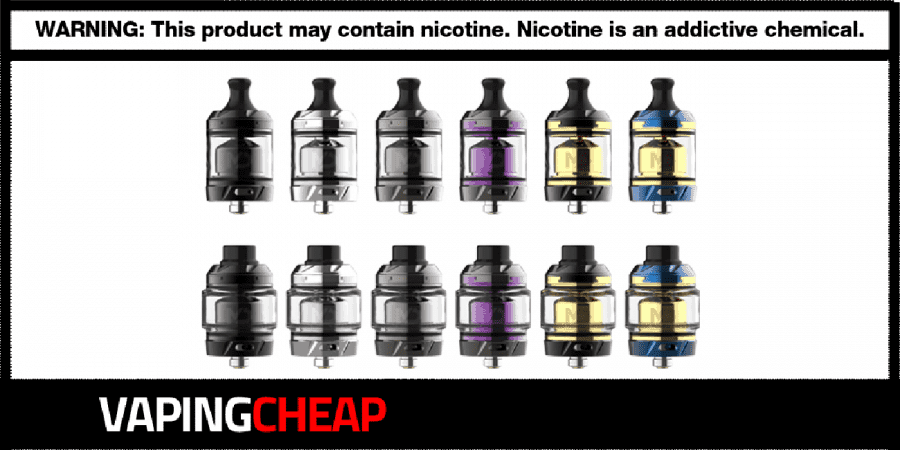 Here's a few cheap deals for the Hellvape MD RTA. Get yours for a limited time only for only $17.39 when using the coupon "HVMD". It's also back in stock at US based shipper for $26.99 with free shipping over $75. There's a few colors you can choose from including Gunmetal, Stainless Steel, Black, and more.
Firstly, the airflow design, and the customization available. There's 6 different airflow available from when adjusting from the outside. On top of that, the Hellvape MD RTA features a unique turntable airflow inside of the build deck. You'll be able to quickly, and easily swap the airflow from the inside by switching which side it under the coil.
There's a wide open slot, and a honeycomb airflow. So, when it comes to airflow, there's a ton of different options, providing you with multiple vaping experiences. What's better is that it does come with two different drip tips. Building the MD MTL RTA by Hellvape is quite easy too. It's a two post deck, so simply slide in your coil, tighten it down then cut off the excess. 
If you're looking for another versatile atomizer that can provide a wide variety of airflow options, then you'll definitely want to pick up the Hellvape MD RTA. You'll be able to get both a mouth to lung and restrictive direct lung with this one tank. With all of its features, and its price, you simply cannot go wrong, that's for sure.
Check Out The Hellvape MD RTA Review