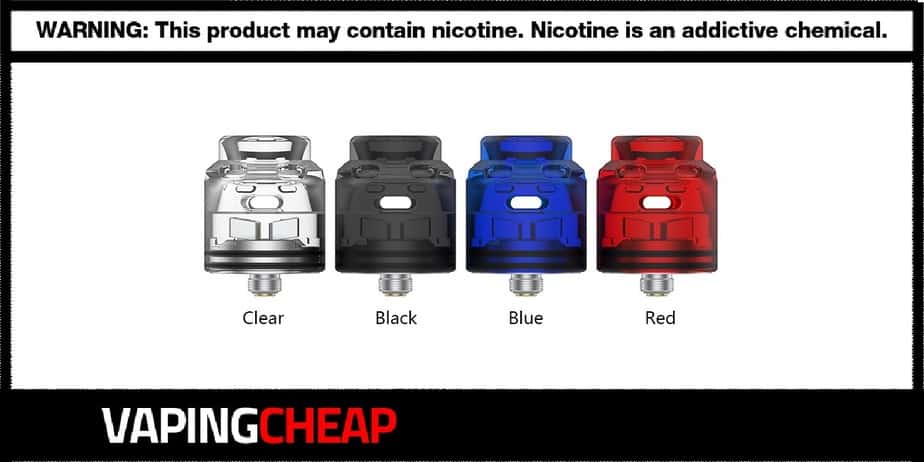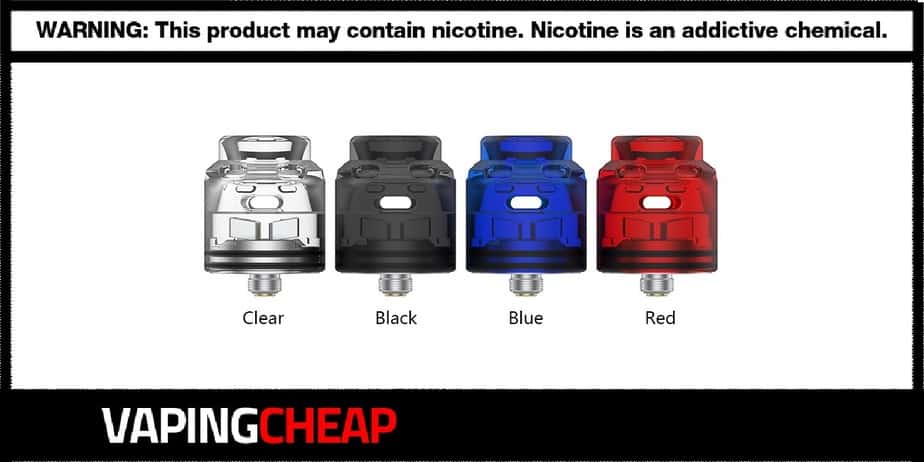 For a limited time only, the Hellvape Dead Rabbit SE RDA Kit is now in stock and on sale. You can get the full kit for only $10.95 when logging into your account. There's also the single color version on sale for just $8.79. The kit is back in stock at a USA based shop from $15.29 after code "VC15". Four different color options are available for you to choose from including Blue, Black, Red and Clear. However, the full kit includes every single top cap.
The Hellvape Dead Rabbit SE RDA sports an overall diameter of 24mm, just like the recent Hellvape Dead Rabbit V2 RDA. What's great is that this atomizer does include both a standard, and BF 510 pin, allowing you to use it on many different devices, including your favorite squonk mods. What's even better is the super deep juice well, allowing for tons of cotton, and vape juice.
Building on the Hellvape Dead Rabbit SE is a breeze, and that's thanks to its four post build deck. With its design, you'll be able to install both single, and dual coil builds. However, one major different with this new SE edition is that it uses a side airflow design. It's positioned just right to direct airflow right at your coils, giving you the same intense flavor, and vapor you'd expect from any Dead Rabbit atomizer.
When it comes to top performing RDAs, the Dead Rabbit series are always considered as some of the best. With this new, and more affordable version, you'll get one awesome RDA with a price that simply cannot be beat.
Hellvape Dead Rabbit SE RDA Features:
Overall Diameter: 24mm
Deep Juice Well
Four Post Build Deck
Compatible With Single and Dual Coil Builds
Adjustable Side Airflow
Gold Plated 510 Connection Pin
510 Squonk Pin
What's Included:
Full Kit

Hellvape Dead Rabbit SE RDA
Four Colored Top Caps
Squonk Pin
Accessories

Single Version

Hellvape Dead Rabbit SE RDA (With 1 Top Cap)
510 Squonk Pin
Accessories
Check Out The Dead Rabbit SE Kit Review