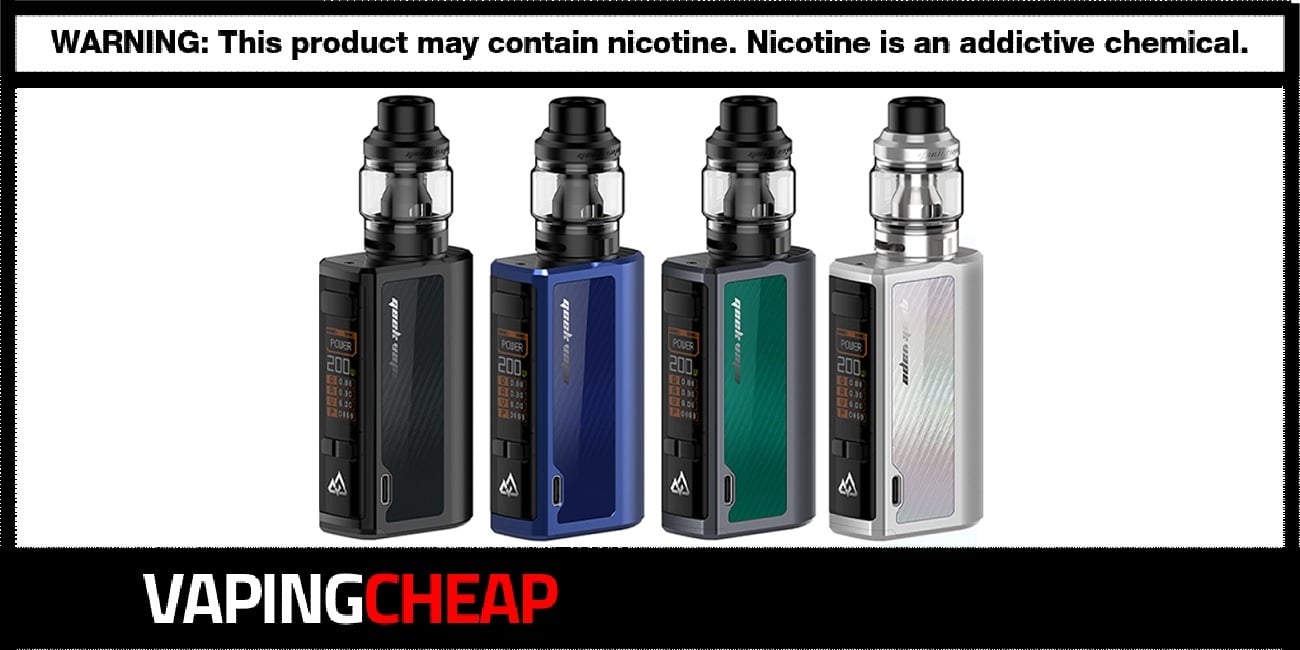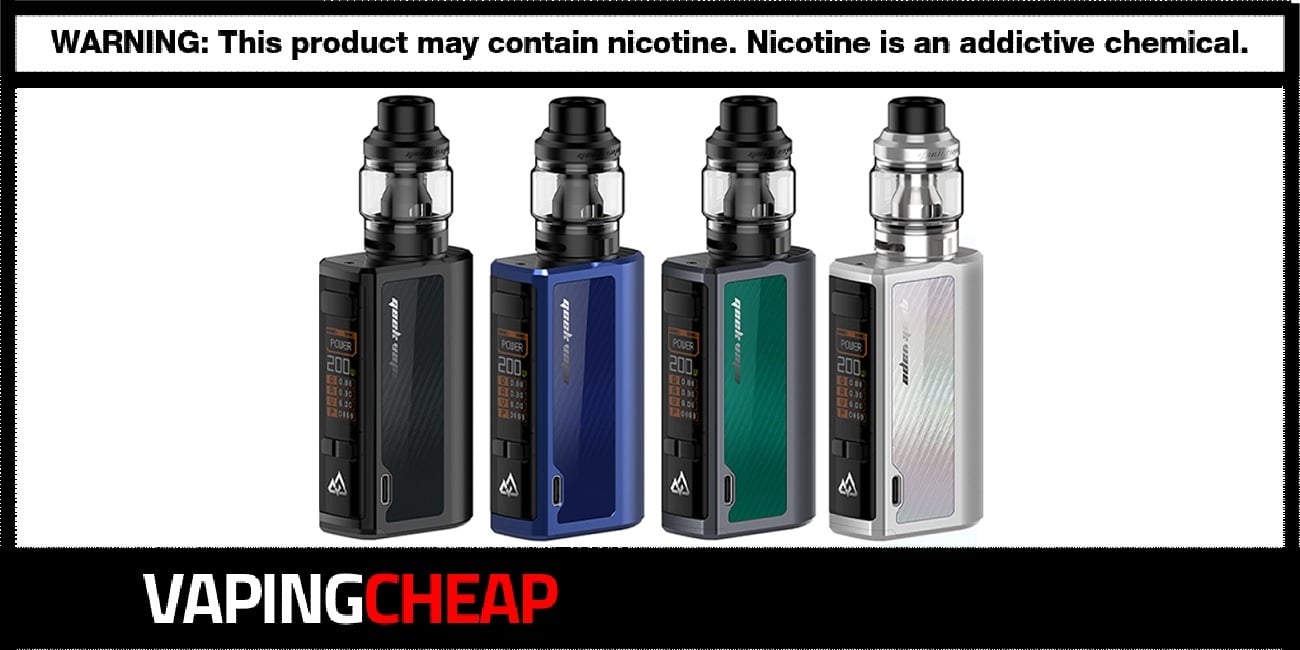 If you're looking for the best deals and discounts on the Geekvape Obelisk 200 Mod and Full Kit, then you've come to the right place. You can get the 200w box mod for only $29.24 after logging in and using the code "SEP15". You can buy the full kit cheap, at just $48.99 with code "OBE200K".
The full 200w vape starter kit is also on sale at a USA store for just $53.10 plus free shipping over $75 when applying the coupon "HARDWARE10". There are four different color options you can choose from. 
Geekvape's Obelisk 200 Mod is similar to recent Obelisk 120 FC, but offers some key differences. For one, this version requires two high drain 18650 batteries for operation. Even though it utilizes two batteries, it features an ultra-compact design, easily making it one of the smallest dual battery devices on the market.
Additionally, it has a maximum wattage output of 200w and offers multiple user modes. On the front, you'll find the crisp and clear display alongside all of your buttons.
The full vape kit includes the Geekvape Obelisk Tank. This tank atomizer sports an overall diameter of 25mm. Furthermore, it has a maximum e-juice capacity of 5.5ml and can be filled from the top. This sub ohm tank uses the Geekvape Z coils and does include two different coil heads in the box. Lastly, the Obelisk Tank features an adjustable bottom airflow system.
If you're in the market for a compact and powerful mod or high wattage starter kit, then you'll definitely want to check out the Obelisk 200 by Geekvape. It's incredible that it can deliver this much power in such a small form factor.
Be sure to check out the Geekvape Obelisk 200w video review