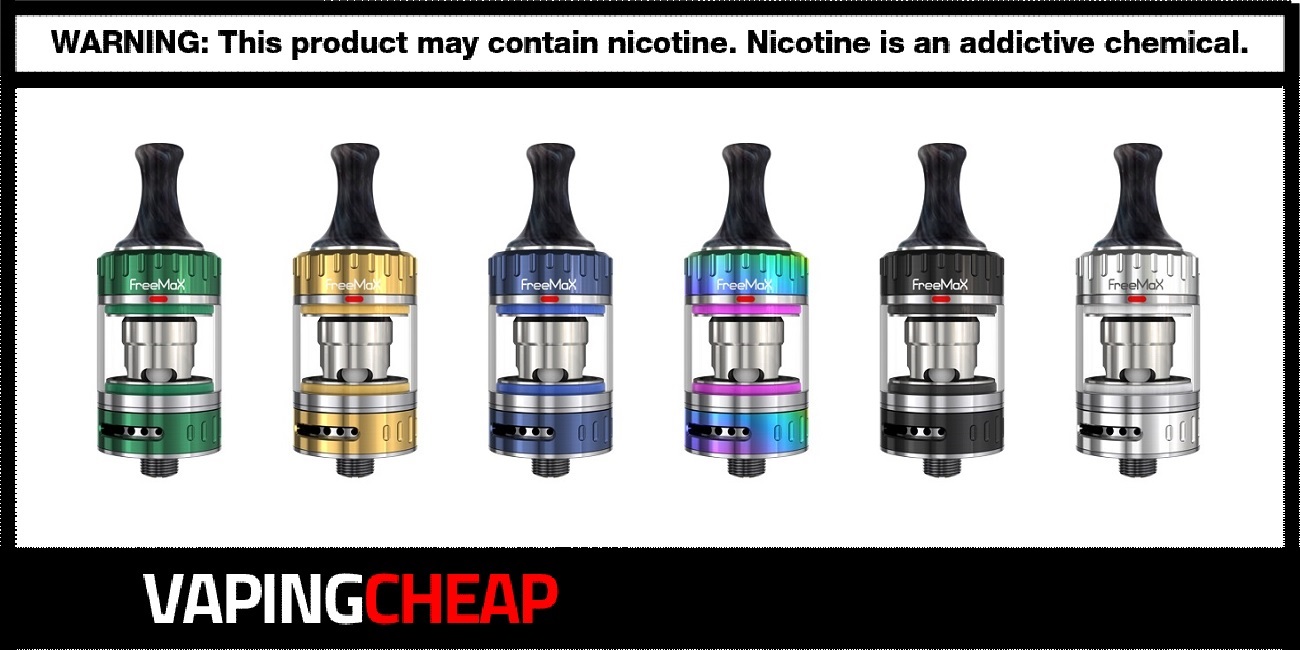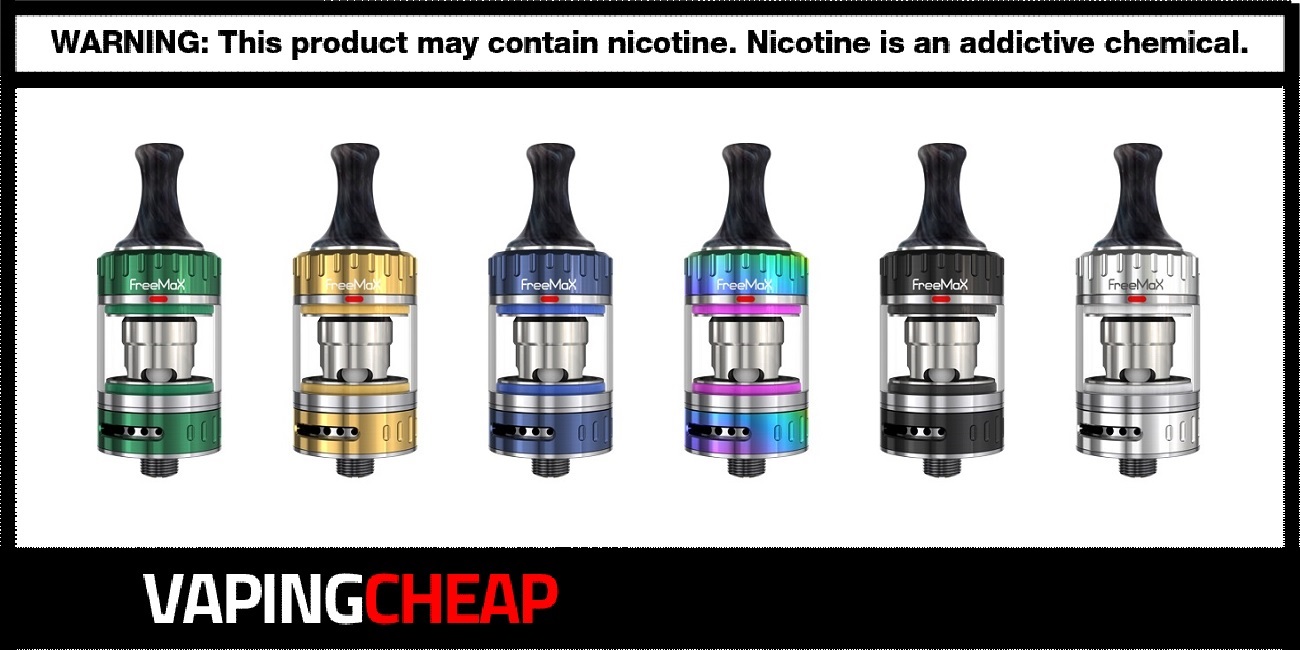 Here's a great sale on the Freemax Fireluke 22 Tank. Buy yours from a USA based shipper for only $14.99 with coupon "NEW25". It's also available from another USA based store for $15.00 plus free shipping over $100. There's six different color options available for purchase.
This tank atomizer takes a different approach from their past releases even including their most recent Freemax Fireluke 3 Tank. It's much smaller in overall diameter, coming in at just 22mm and offers a totally different vaping experience. Even with its smaller size, the Fireluke 22 tank does hold a maximum of 3.5ml of e-liquid. Quite impressive! Filling is super simple as it does have a sliding top fill system.
The Freemax Fireluke 22 Sub Ohm Tank is primarily constructed from stainless steel material and includes two 510 drip tips. One catered for MTL vaping while the other is great for restrictive direct lung.
In addition, this atty comes with two different mesh coil heads. First, there's a 0.5 ohm mesh coil which is best used at 25w. Secondly, you've got the 1.5 ohm mesh coil head which is rated best at 10w. 
This tank is even compatible with the single mesh 1.0 ohm coil as well. As you'd expect, flavor is top-notch with the Fireluke 22 mesh coils. Lastly, there's a fully adjustable bottom airflow design.
If you're into low wattage vaping and a fan of Freemax's past atomizers, then this is a must-have, especially at this price point. These guys are known for awesome sub ohm tanks and this one, although different, is definitely a great addition to their lineup.