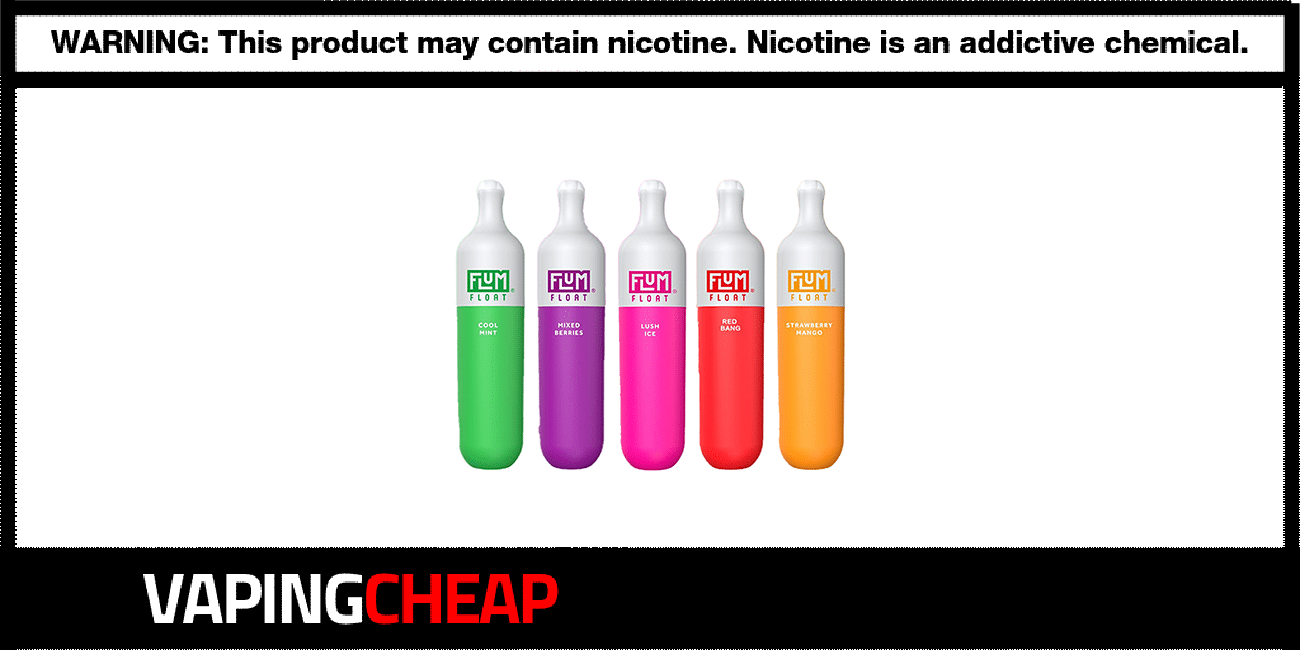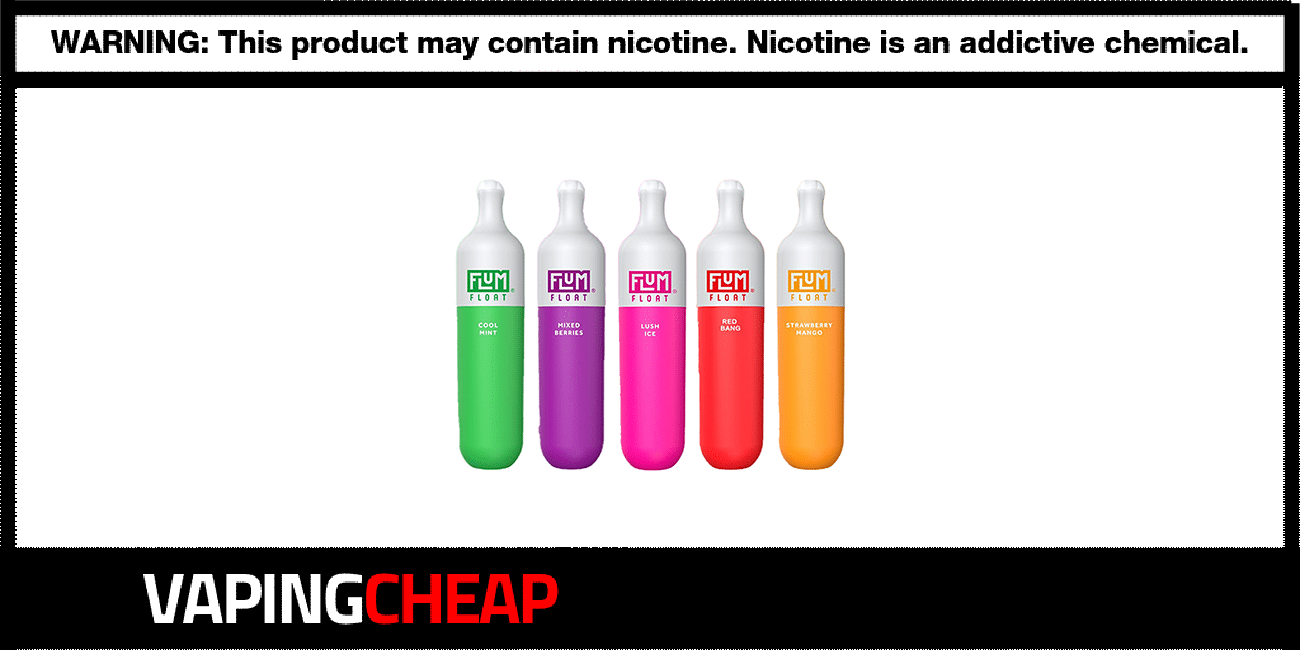 Here's an amazing sale on the Flum Float Disposable Vape. Grab one for only $15.26 using discount code "VC10". Free shipping applies to orders over $99. It's also in stock at another USA based store for just $16.95.
The Flum Float Disposable Vape is available in 14 awesome flavors. You'll find flavors such as Fruity Hawaii, Aloe Grape, Mix Berries, Strawberry Ice Cream, Breeze, Cool Mint and much more. Additionally, these disposable have a high battery capacity, which means they'll last for a while, giving you more bang for your buck. Another great feature of the Flum Float disposable vape pod is the ant-leak design.
The Flum Float Disposable also has a draw activation system, so no buttons are required to vape. Currently, the only nicotine strength option is 50mg, so perfect for new vapers coming from smoking or vapers who simply prefer a higher nic strength. Lastly, each Flum Float disposable bar will have a total of 8ml preloaded and with the high capacity battery, you'll get up to 3,000 puffs.
For you vapers looking for a disposable to last a long time and has a lot of vape juice pre-filled, then definitely check these out. With 8ml and up to 3,000 puffs, you can't go wrong at this discounted price.