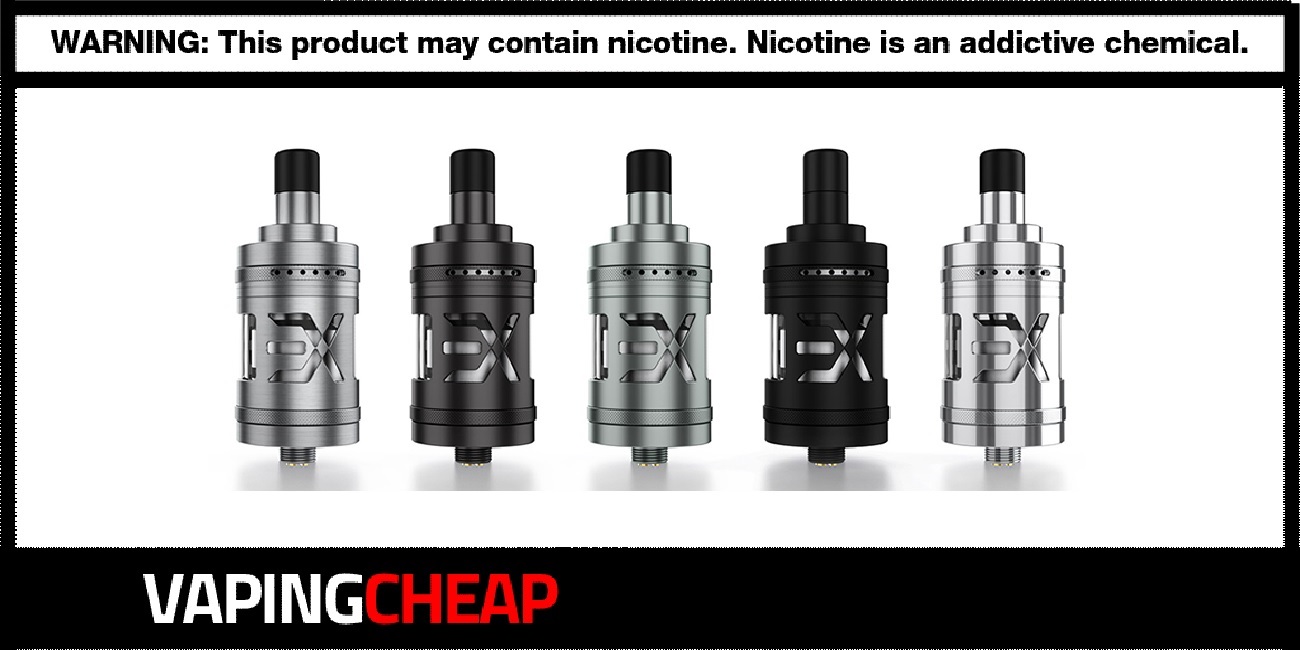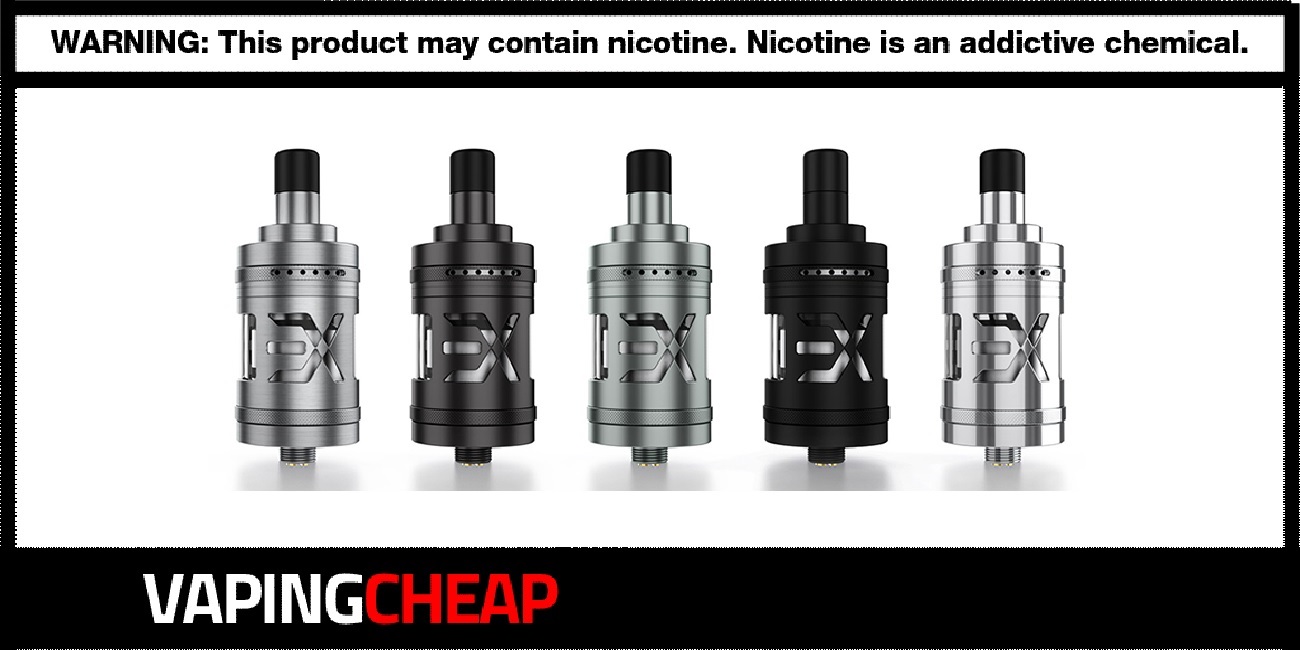 Here are some of the best discounts on the Exvape Expromizer V5 MTL RTA. You can buy one as cheap as $21.34 after using the discount code "EZ5". There's three color options you can choose from including Black, Gunmetal and Sand Blasted.
The Expromizer V5 RTA by Exvape is constructed out of stainless steel material and sports an overall diameter of 23mm. Additionally, it can hold a maximum e-juice capacity of 2ml and can be quickly refilled from the top fill port. This rebuildable tank atomizer does have a juice flow control system, which helps prevent leaking and is perfect for when using thinner e-liquids.
When it comes to building on the Exvape Expromizer V5 MTL RTA, it couldn't be easier. Like many others, it features a two post single coil build deck. On top of that, the center post does have an airflow hole attached to it to enhance the flavor.
Speaking of airflow, this atomizer does adopt the adjustable top airflow system from the previous Expromizer V4 MTL RTA. However, besides the 6 airflow holes there's a large hole on the opposite side. Lastly, you can adjust the gold-plated 510 connection pin.
If you enjoy MTL attys and looking for a new rebuildable option that has juice flow control, then definitely check out the Exvape Expromizer V5 RTA.