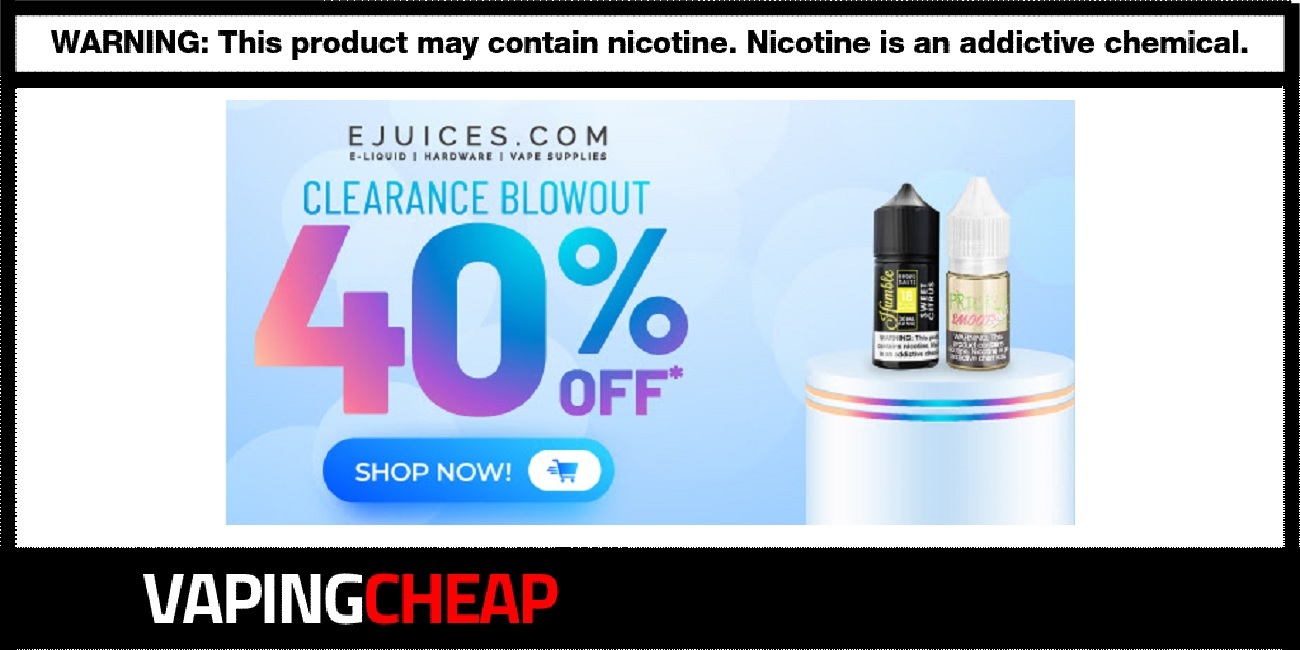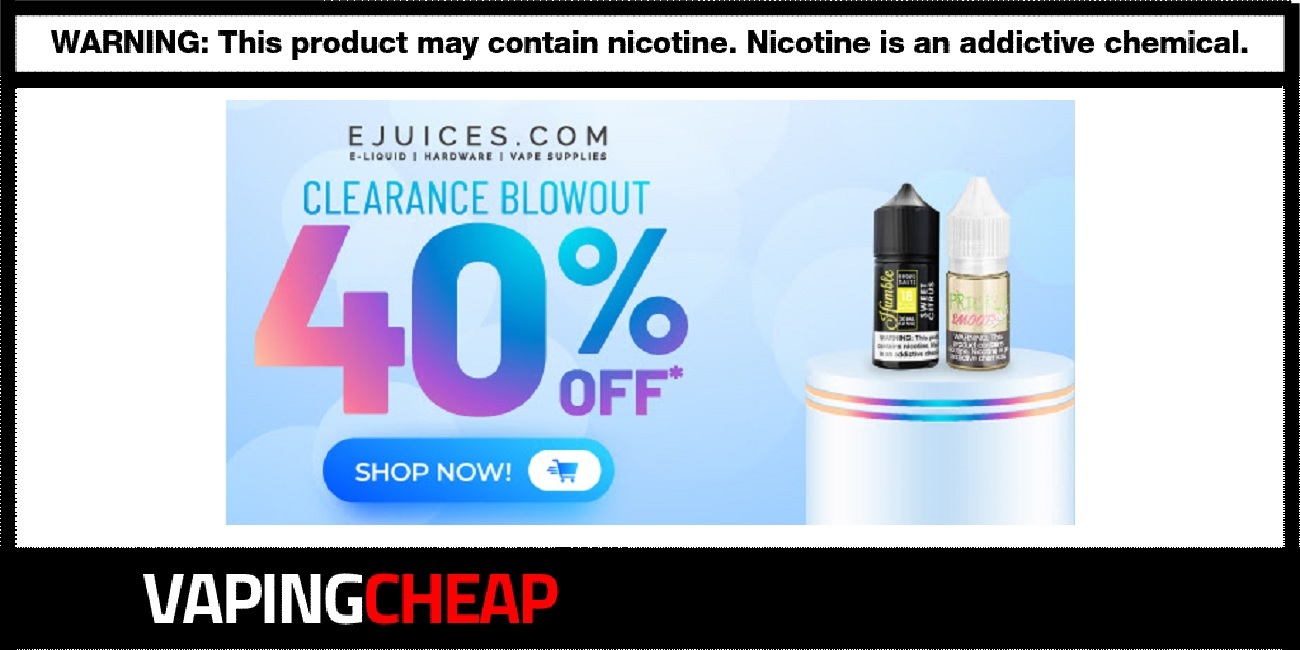 Here's another amazing sale over at eJuices.com that you're not going to want to miss out on. Save 40% off on clearance products! No coupon or minimum required. Free shipping is included when spending over $75.
During this store sale, you'll be able to save a massive 40% off clearance products! They've got a huge selection of premium vape juices on clearance including Suicide Bunny, Jimmy The Juice Man, Milk King, Twist E-Liquids, Air Factory, Vapetasia, Gemini Vapors, Teleos and many more. Additionally, they've got a variety of bottle sizes and nicotine strengths in stock, including both freebase and salt nic. Prices are as cheap as under $10 for many products!
If you're looking to save big on clearance products, then you'll definitely want to check out this vape sale. However, something to keep in mind while you're shopping is that this vape deal is valid for a limited time only, and with this type of discount, stock tends to go fast. So don't miss out on grabbing what you need at cheaper prices.