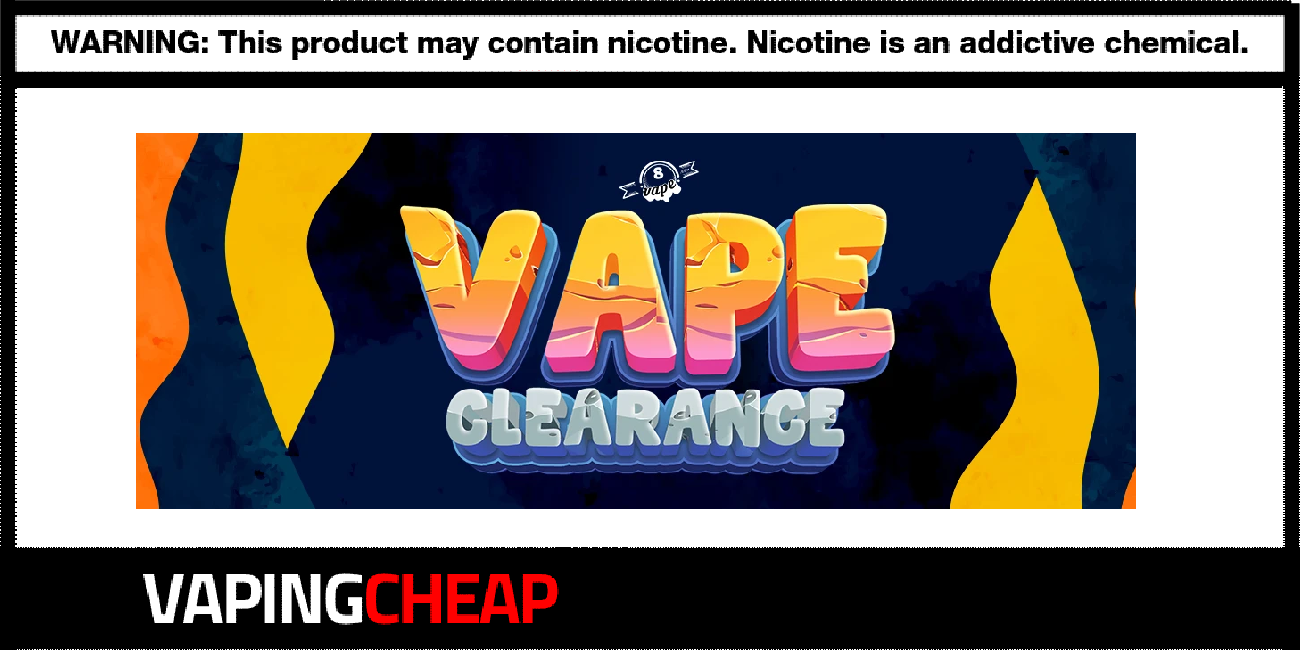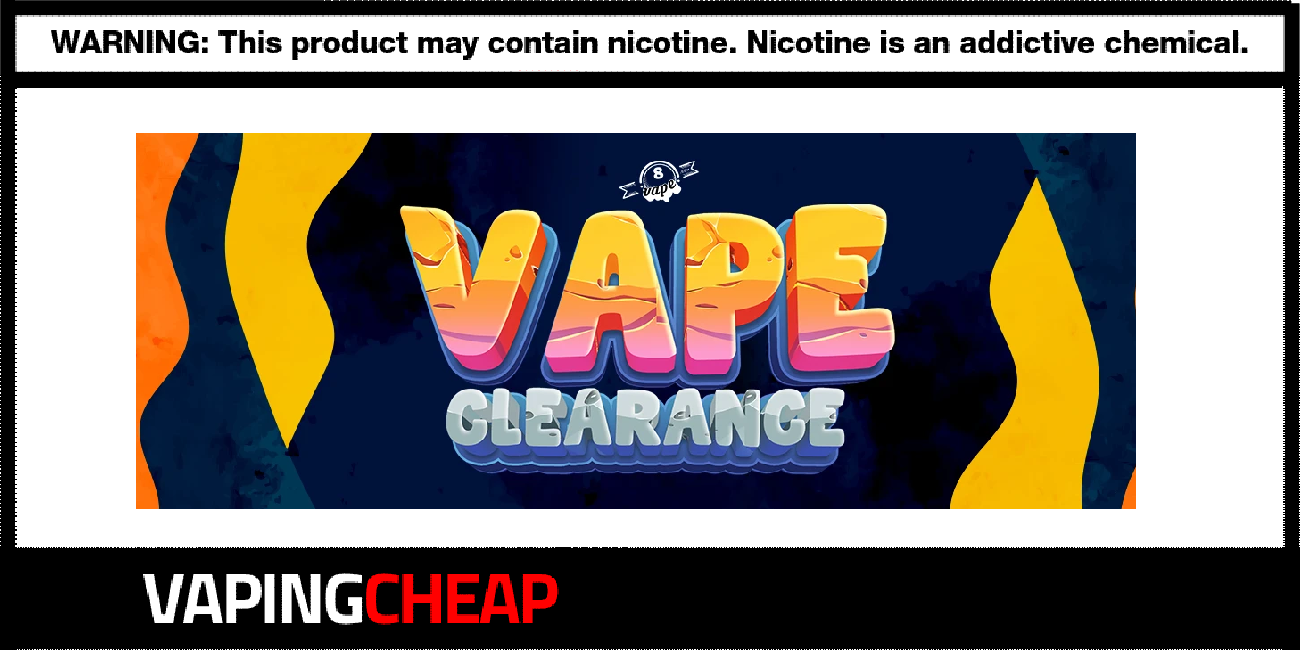 Here's an amazing sale valid through this weekend only at EightVape! New products are in which means new clearance have been added! Get huge discounts on a bunch of different vape hardware and premium e-liquids, no code required. However, if you're spending over $99, you can save $11 off your order with the code "Roadtrippin11".
During this EightVape store sale, they're offering huge discounts on their clearance section, and best of all, they added new products into this sale. Prices are incredible, with products such as disposables listed at just $1.99 and replacement coil heads and pod cartridges under $10.
Now, it's important to keep in mind while shopping that there's multiple clearance sections. You've got clearance hardware, clearance e-juices and clearance ETC, which includes replacement parts such as coils and cartridges. No matter what you're looking for specifically, we highly recommend to check out what's on sale!
If you're looking for a clearance sale with huge discounts to save you tons of cash, then look no further. However, these vape deals are valid through the weekend, so don't miss out on these limited time prices.
Discount Code: Roadtrippin11 ($11 off over $99)