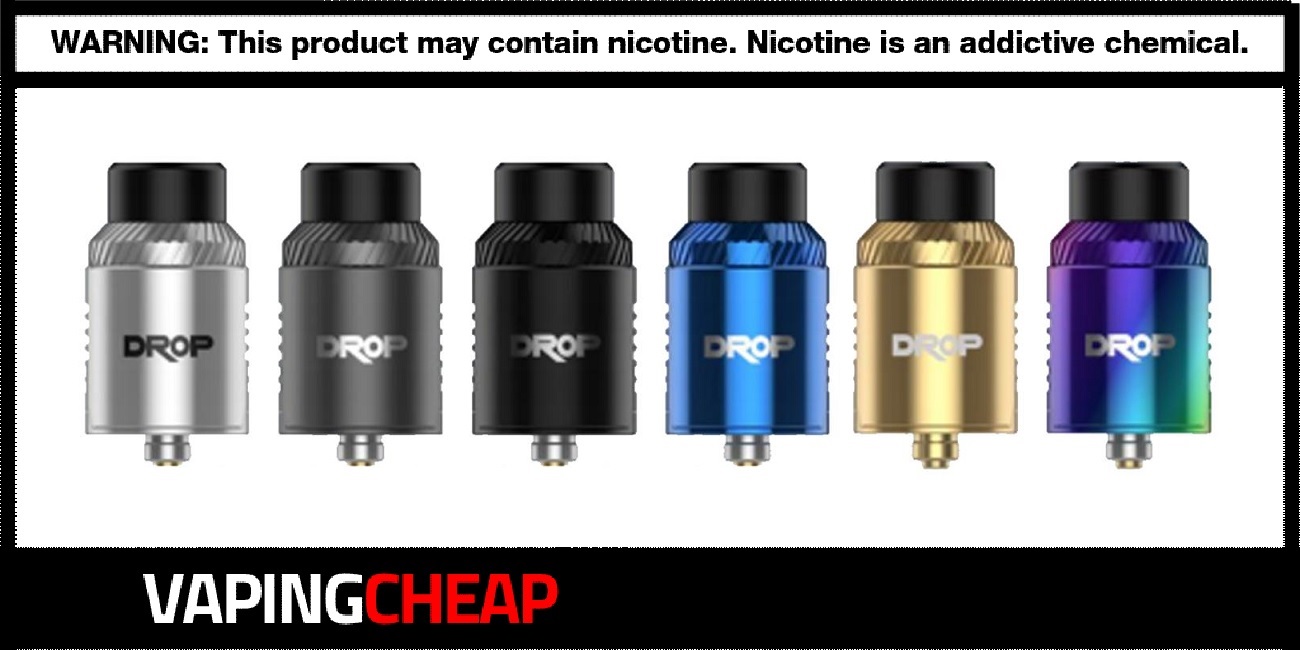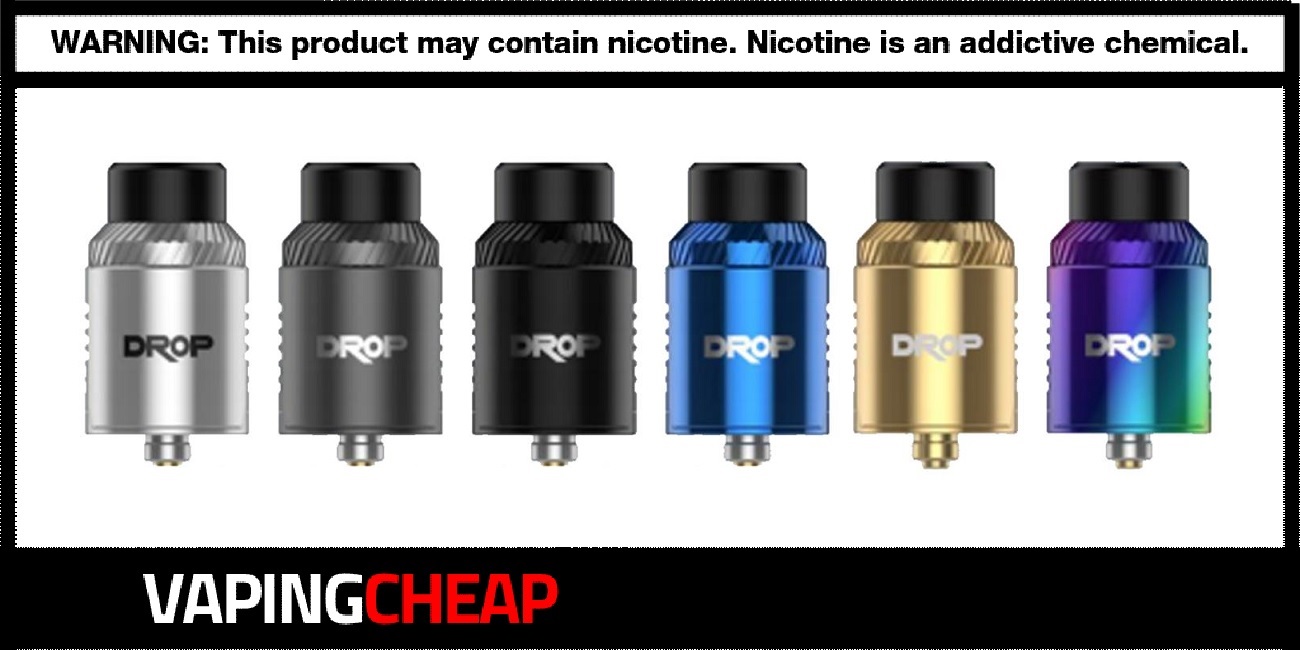 If you're looking for the best prices and cheap deals to buy the Digiflavor Drop V1.5 RDA, then you've come to the right place! You can buy yours for a limited time only for just $14.99 after applying the coupon code "DDrop". It's finally released at a US shipper for $23.85 with code "Hardware10". There's eight different color options you can choose from including Black, Rainbow, Blue/Black, Gold and more.
The Drop V1.5 RDA by Digiflavor is a follow up to one of the most popular RDAs to every release. It's primarily constructed out of stainless steel material and sports an overall diameter of 24mm. Additionally, it comes with a wide bore 810 drip tip pre-installed, perfect for chasing clouds and high wattage vaping. If you're a fan of squonk, it includes a gold-plated BF Pin in the box alongside a standard 510 pin.
As you'd expect with the Digiflavor Drop V1.5 RDA, it's super easy to build on and that's due to the amazing build deck. It's four post raised design means you can also fit some rather large builds with no issues. Another great feature of this RDA is definitely the airflow system. It's a dual adjustable side airflow design, but you're able to close off one hole at a time for precise flavor and vapor.
Fans of the original Drop will definitely want to check out this version 1.5. It has many similar features, but offers a unique airflow system to give you excellent flavor and tons of vapor.