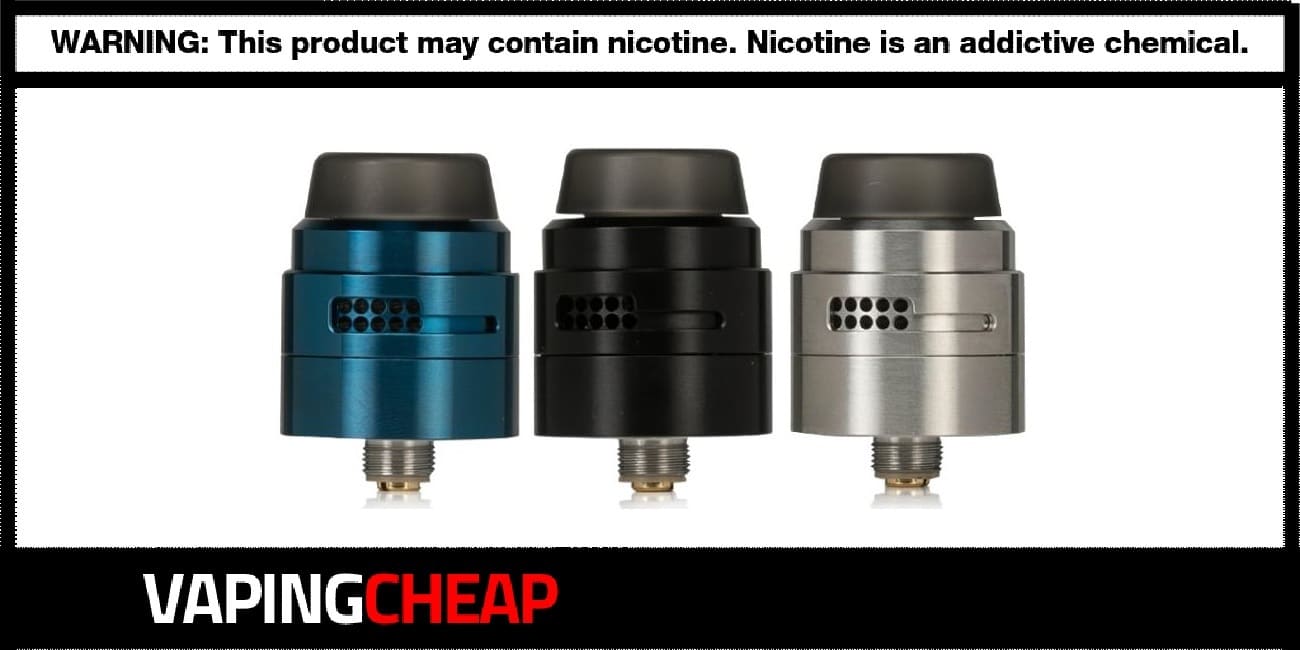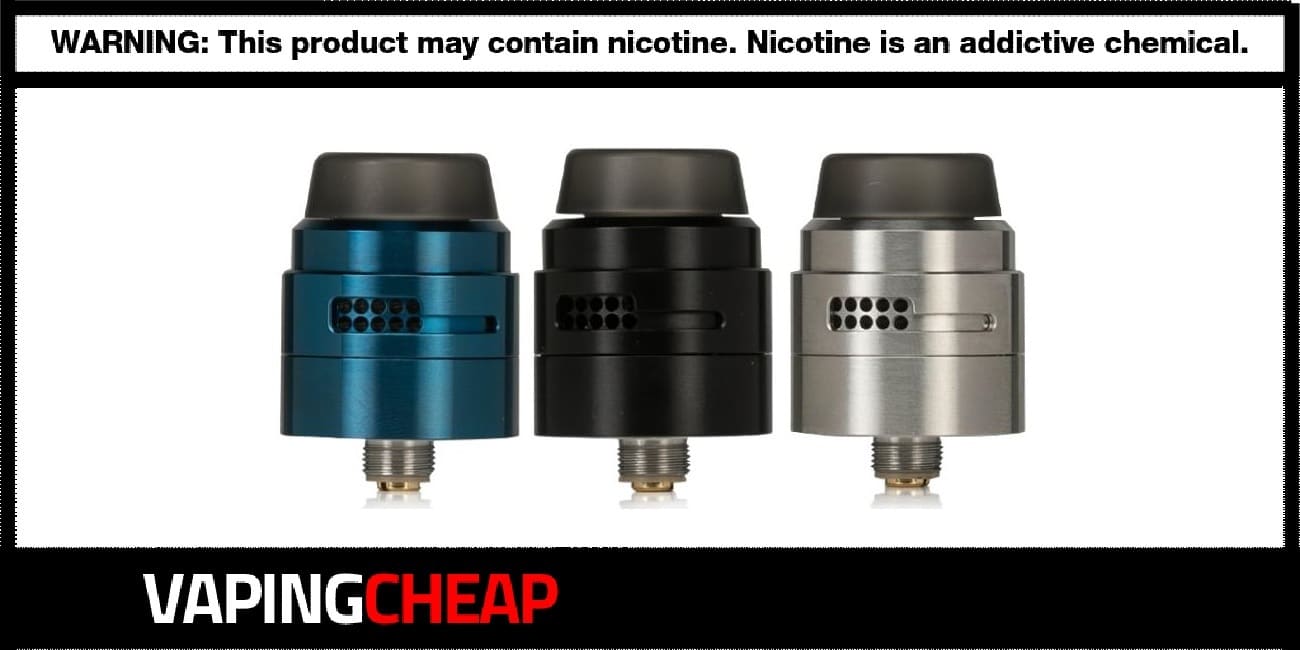 Here are cheap deals, discount and sales for the Damn Vape Nitrous RDA. You can buy yours from a USA based store for only $31.99 with free shipping over $75. No coupon required. There's various color options you can pick from including gold, gunmetal, matte gray, blue and more.
The Nitrous RDA is a collaboration between Damn Vape and Koko Sarang. It's primarily constructed from stainless steel material and sports an overall diameter of 22mm. However, a 24mm beauty ring is included in the box, if you prefer the larger base diameter look. You'll also get a BF 510 pin, so you can certainly use this atty with all of your squonk devices.
An awesome feature of the Damn Vape Nitrous 22mm RDA is definitely build deck. It's a two post build design, which makes it easy to install coils. But, it also accommodates both single and dual coil builds!
Furthermore, like their Mongrel RDA, this one comes with two top caps. One is for single coil builds and the second is for dual coil builds. Lastly, both caps have an adjustable side airflow design.
This is definitely another awesome atty to add to your collection. It's versatile with the build deck and different top caps, so no matter what you enjoy, it's got you covered.
Be sure to watch the Damn Vape 22mm RDA video review