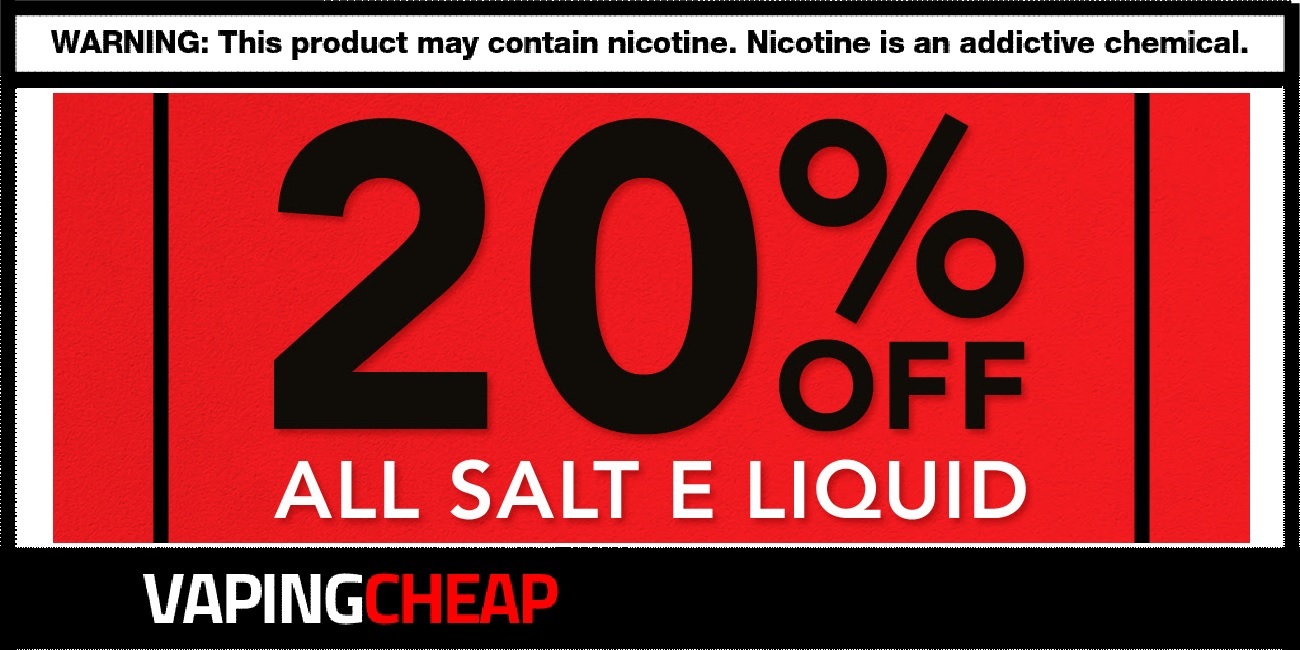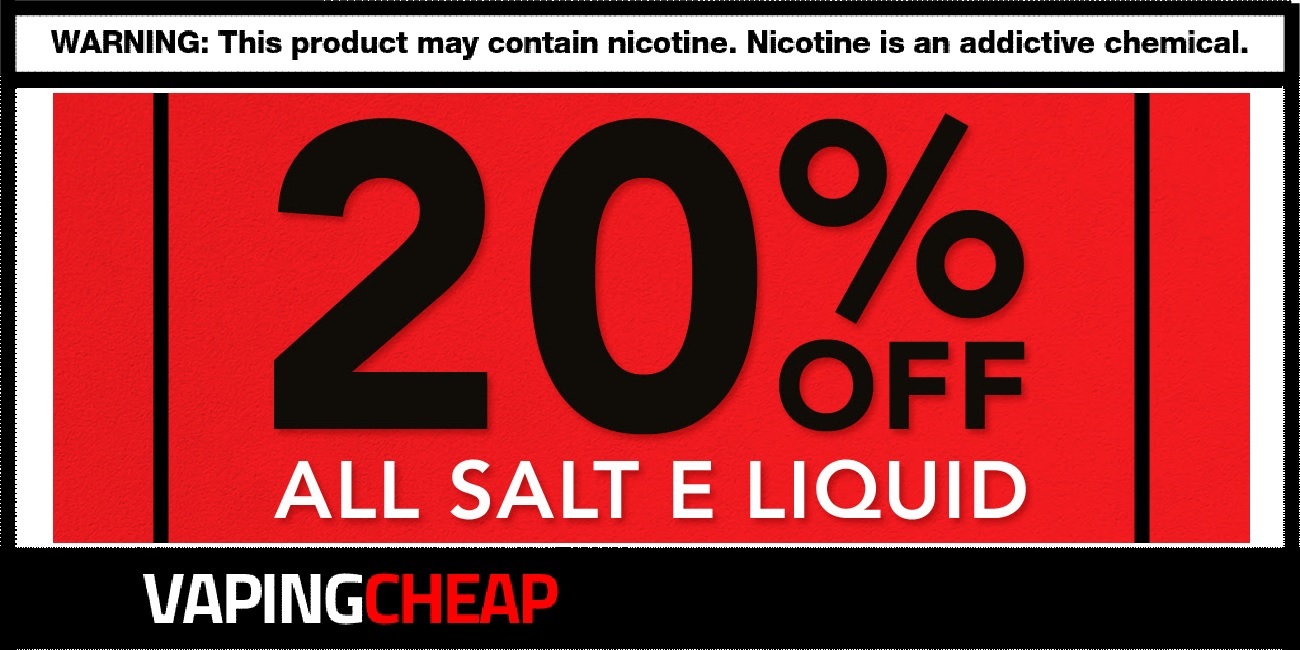 Breazy has now started their Black Friday Countdown Sale, and to kick it off, they're offering 20% off all salt e-liquids site-wide! To get this discount, use code "SALT20".
With this sale over at Breazy, you'll be able to on all salt nicotine e-juices across the entire store. This includes a wide range of premium brands such as NKD 100 Salt, Pod Juice, Salt Bae 50, Jam Monster Salts, Cloud Nurdz Salt, Nitro's Cold Brew and many more. With that said, you've got a bunch of different flavors to shop from.
Additionally, you've got multiple nicotine strength options, including 24mg all the way up to 55mg. So no matter what you enjoy the most, they've certainly got you covered with their great selection.
If you're looking to stock up on your favorite salt flavors, then definitely check out this vape deal at Breazy. However, keep in mind, this sale is valid through tomorrow night only!