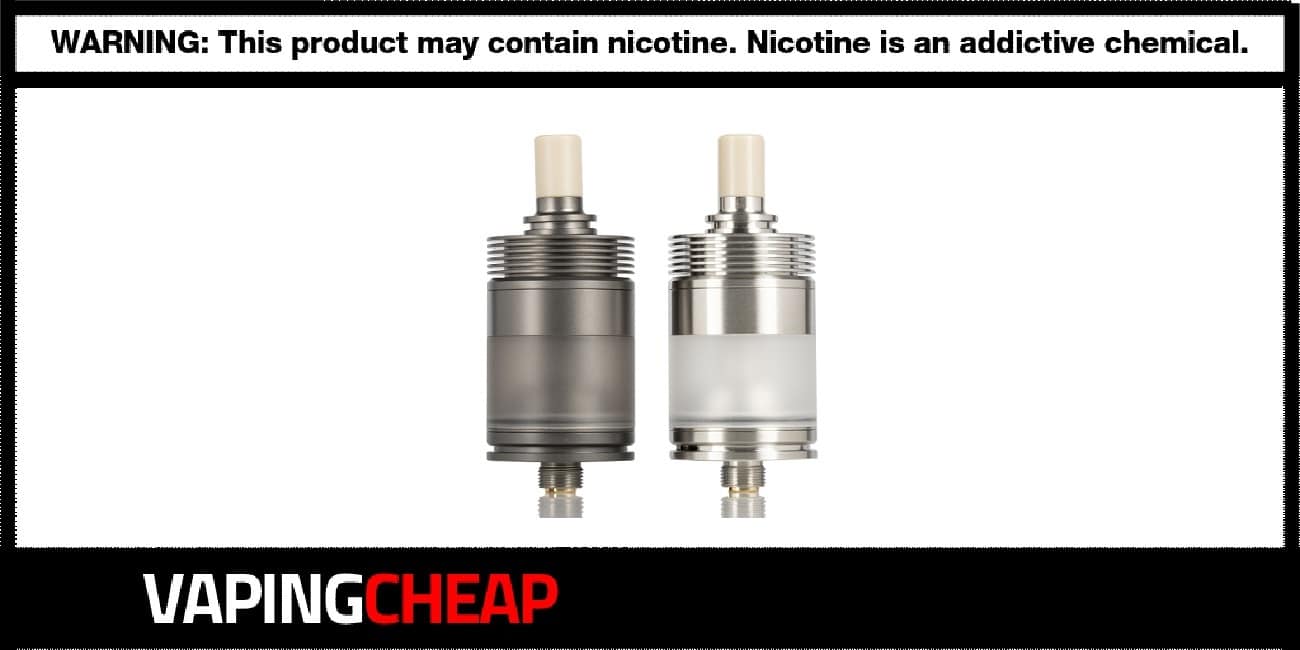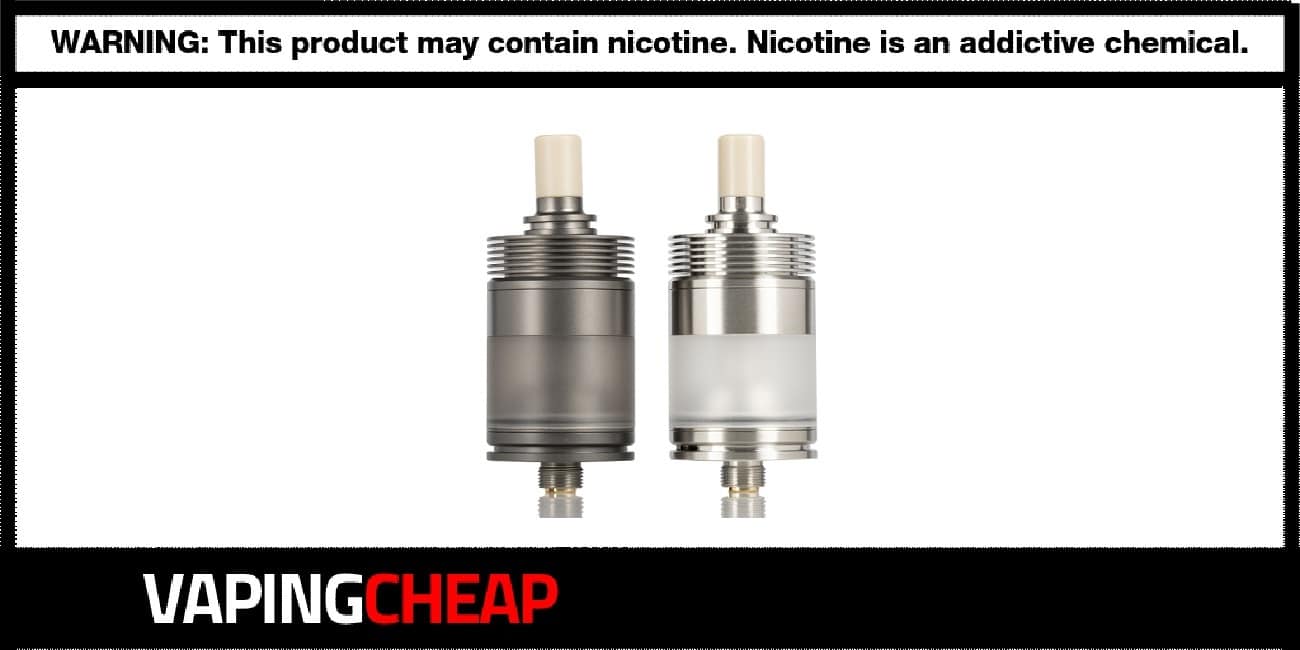 The popular BP Mods Pioneer MTL RTA is now in stock and on sale. Buy yours for only $38.24 after using the code "OCT15". There are two color options available for purchase, which are Black and Stainless Steel.
The Pioneer RTA is a collaboration between BP Mods and Dovpo. This tank is primarily constructed from stainless steel material and comes with three different tank sections. Each of these tank sections holds a maximum e-juice capacity of 3.7ml. Filling the Pioneer RTA takes no time thanks to the threaded top fill design.
Also, the BP Mods Pioneer RTA has an overall diameter of 22mm, so it'll pair well with most mods, especially those side by sides like the Aspire Mixx.
Building on this RTA is such a breeze! The Pioneer RTA features a two post build deck designed for single coil builds. Wicking is pretty easy too. In this same area is where you'll find a circular piece which is how you can further tune the airflow. 
Speaking of airflow systems, it does have the adjustable bottom airflow slot. However, it also has a different airflow system not seen in many other RTAs. The Pioneer comes with three different 510 connection pins, each having three airflow holes at different sizes.
It is designed for MTL vaping, but there is an optional DTL kit for restrictive direct lung vaping. Lastly, the BP Mods Pioneer RTA has a condensed chamber, so know you'll get top-notch flavor out of it.
If you're a MTL vaper, then this is definitely a must-have for your collection. With how much you can fine tune the airflow and all of its other features, it's an excellent atty.
Be sure to check out the BD Mods Pioneer RTA review