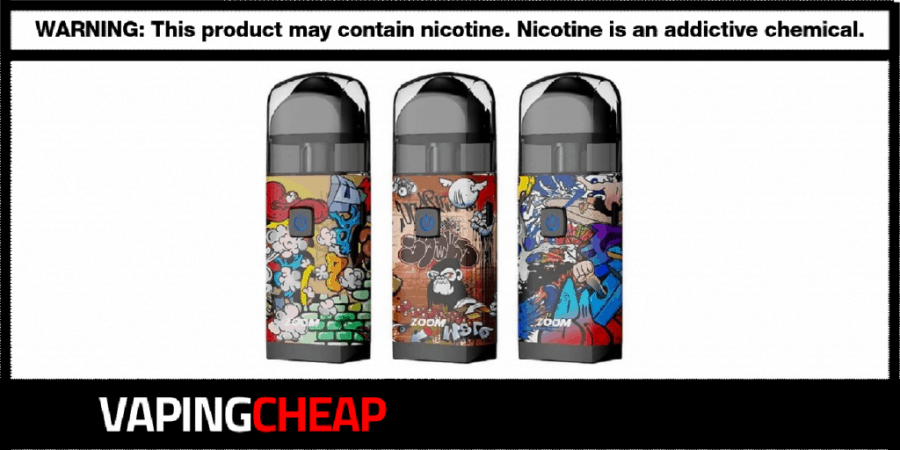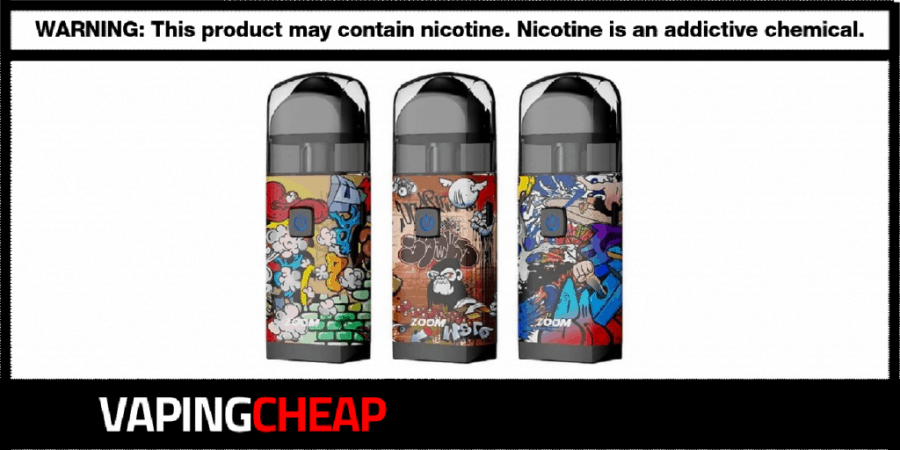 The Augvape Zoom Pod Kit is now in stock and back on sale from a USA based store for just $9.10! Use code "EXTRA30" to get this cheap price. Free shipping is included when spending $99 or more. There are three unique color options available which are Monkey, Cloudy and Fighting. 
Now the best feature is definitely the 2A charging. This may be the first pod system to actually feature this, but with 2A fast charging, you'll be able to get this 1,000mAh battery fully charged incredibly quick. It does charge via the new USB-C, and does include that cable needed to charge it. Lastly, included in the packaging you'll also receive a bag of spare o-rings and silicone seal.
All in all, this is a great starter kit deal. This is a perfect pod kit for the vaper in need of something that not only has a large internal battery, but can be charged quickly as well. Not to mention, the included mesh coils will certainly provide stellar flavor!
Augvape Zoom AIO Pod Kit Review