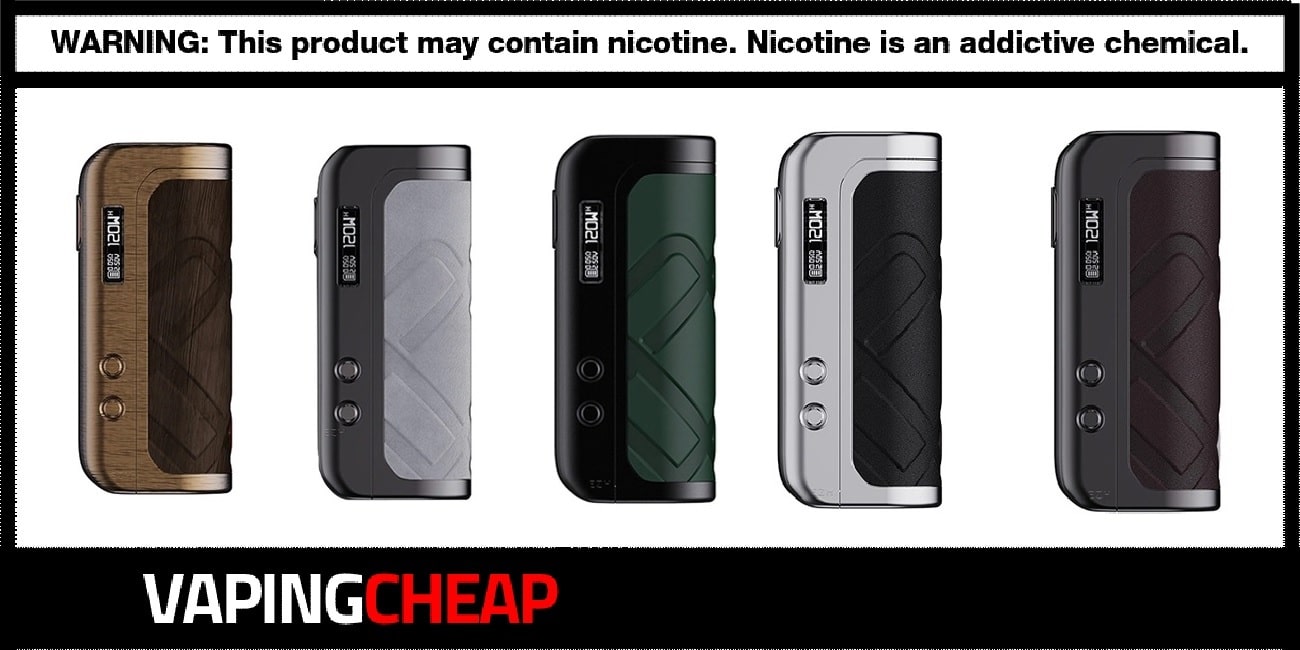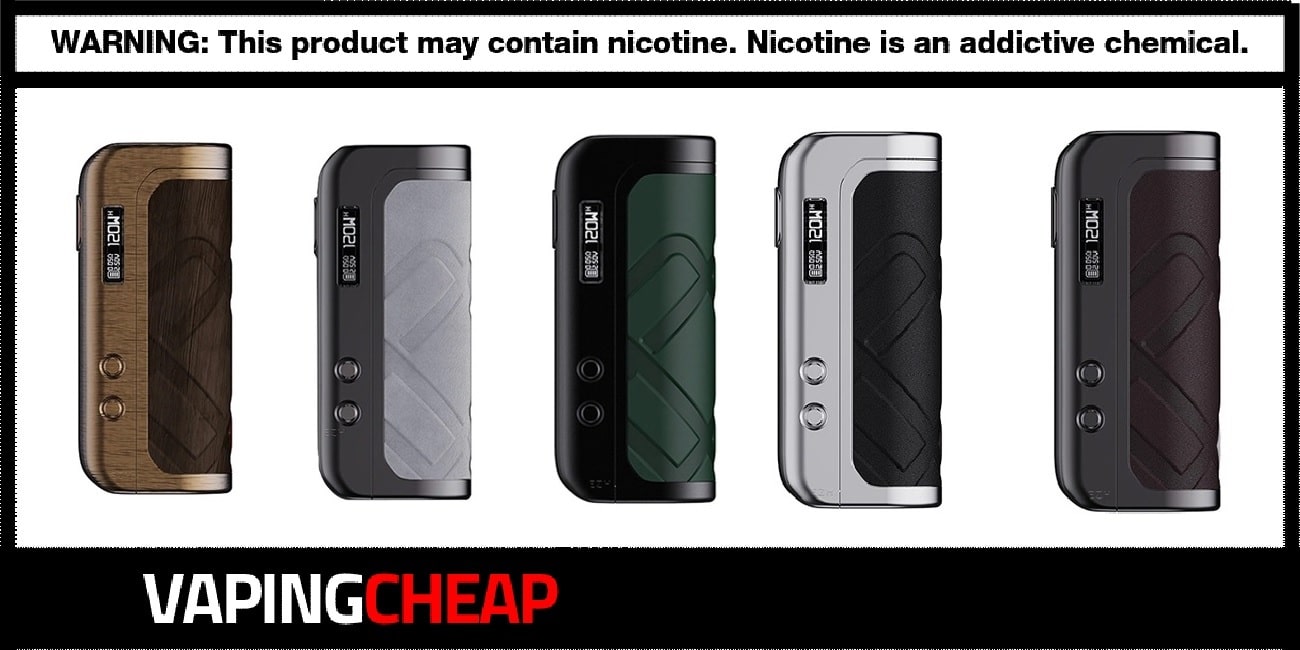 Here are discounted prices on the Augvape Foxy One Mod. Grab yours for only $39.95 from a US shipper. No coupon required. You can pick from five different color options including Black/Green Leather, Copper Wood Pattern, Silver/Black Leather and more.
The Foxy One Box Mod by Augvape is primarily constructed out of zinc alloy and aluminum material. This gives the device a durable and lightweight frame, even with the large battery inside. Speaking of batteries, this device does require a single high drain 21700 battery. However, it is compatible with a 20700 or 18650 battery as well if you desired.
What's unique about the Foxy One Mod is how you connect the battery into the device. Rather than into the mod directly, you'll simply slide the battery into the battery door and slide on the battery door. That's it!
Augvape's Foxy One Mod offers quite a bit of power thanks to the 21700 compatibility. You've got up to 120w of power and it can fire down to a 0.05 ohm resistance. It does have different modes as well such as wattage, voltage and BP.
With that said, the simple and easy UI alongside the 3 modes makes it a great option for essentially all vapers. Lastly, the Foxy One Box Mod can fit atomizers that have an overall diameter of 25mm, and would make a great match with the Augvape Intake Sub Ohm Tank. 
If you're looking for a simplistic and compact single 21700 mod that won't break the bank, then definitely check out the Augvape Foxy One Mod.
Be sure to check out the Foxy One Mod video review