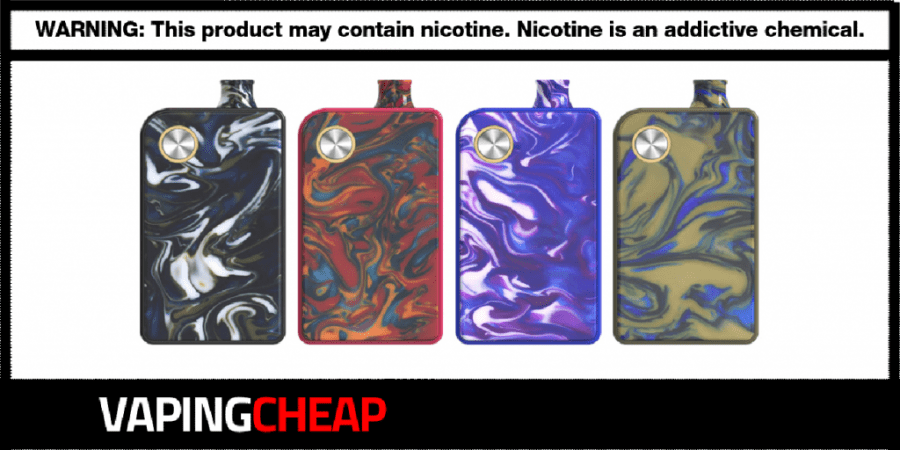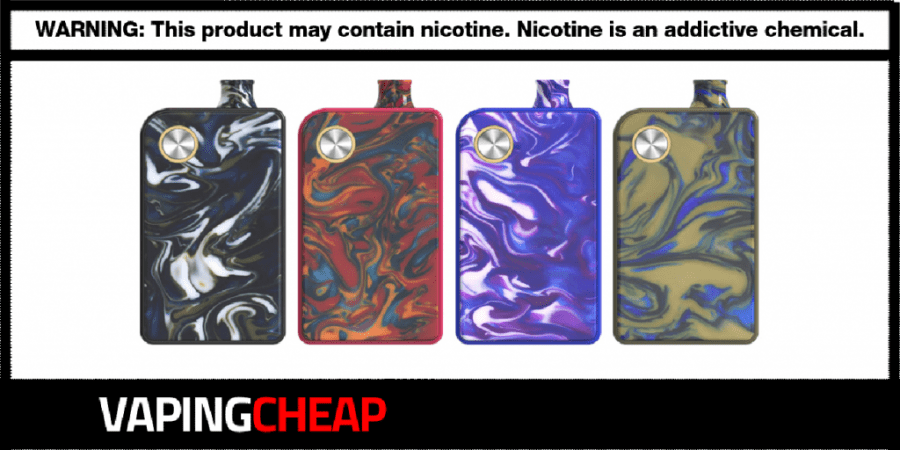 Here's an awesome sale on the Aspire Mulus Pod System Kit. Get this AIO device for only $19.20 using code "EXTRA40". There's four unique resin color options you're able to choose from including Lava Flow, Deep Valley, Shale Black and Psychedelic Blue.
The Aspire Mulus Kit is shaped and functions like an AIO (all in one) device, but shares a few similarities with other pod vapes on the market today. However, it's quite versatile, and can provide a punch when it comes to power output. Speaking of, it can deliver between 1w and 80w. In addition, it's powered by a single high drain 18650 battery. There's three different modes you can select from which does include wattage, voltage and bypass.
Now, what makes the Aspire Mulus a pod system is that it uses a refillable pod cartridge. It can hold a maximum of 4.2ml of vape juice, and features a fill port right up front. This means that filling this cartridge is fast and easy. Like with other pod kits, you can use any e-liquid you prefer, which include nicotine salt vape juices. 
Aside from that, the Aspire Mulus Pod System is compatible with two different coil heads. Firstly, you can use the Aspire Tigon coils, which are designed more for a direct lung vape experience. Secondly, you can use Aspire Nautilus Coils, which are awesome for mouth to lung vaping.
This fact makes the Aspire Mulus Pod Kit incredibly versatile, and a solid performer. When using the Aspire Nautilus coil heads, you can fully adjust the airflow system. When utilizing the Tigon coils, it becomes a fixed airflow.
Regardless of which color option chosen, you'll get a triple color resin panel. Lastly, the Aspire Mulus does have a USB type C port, and includes a matching colored resin drip tip.
If you're looking for a new all in one kit that can use multiple coil heads, and offer both a direct lung and mouth to lung vape, then you won't go wrong with the Aspire Mulus Pod System Kit.
Check Out The Aspire Mulus Review