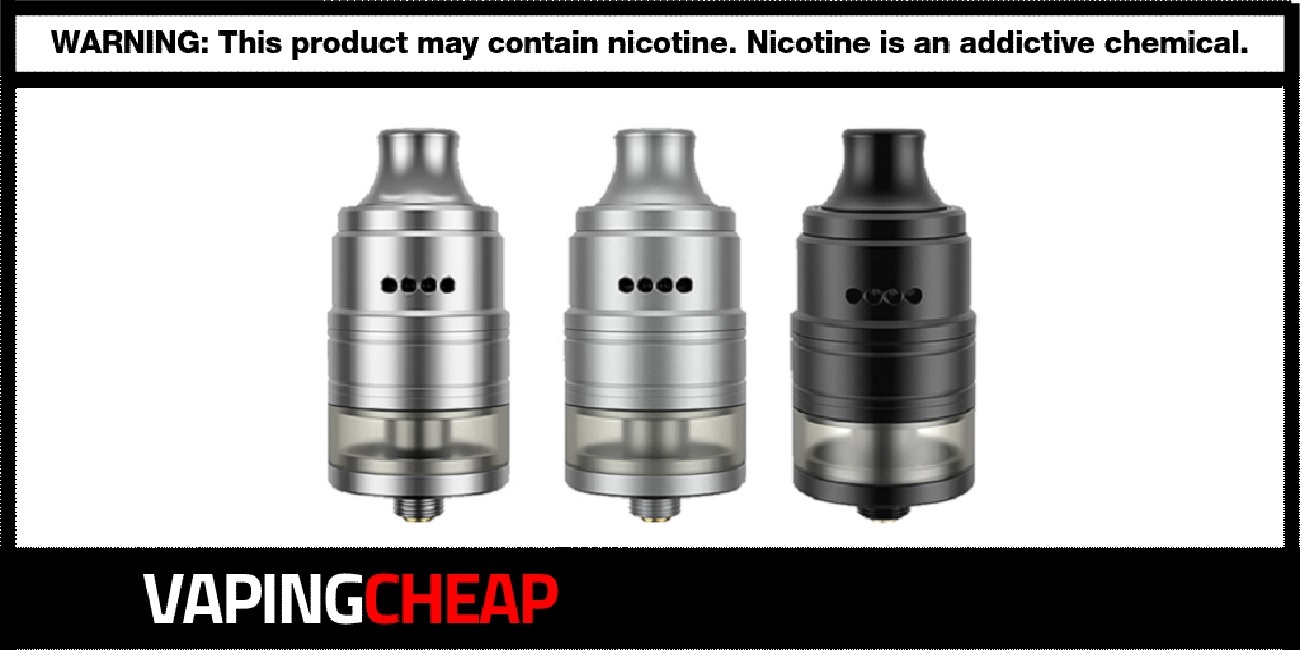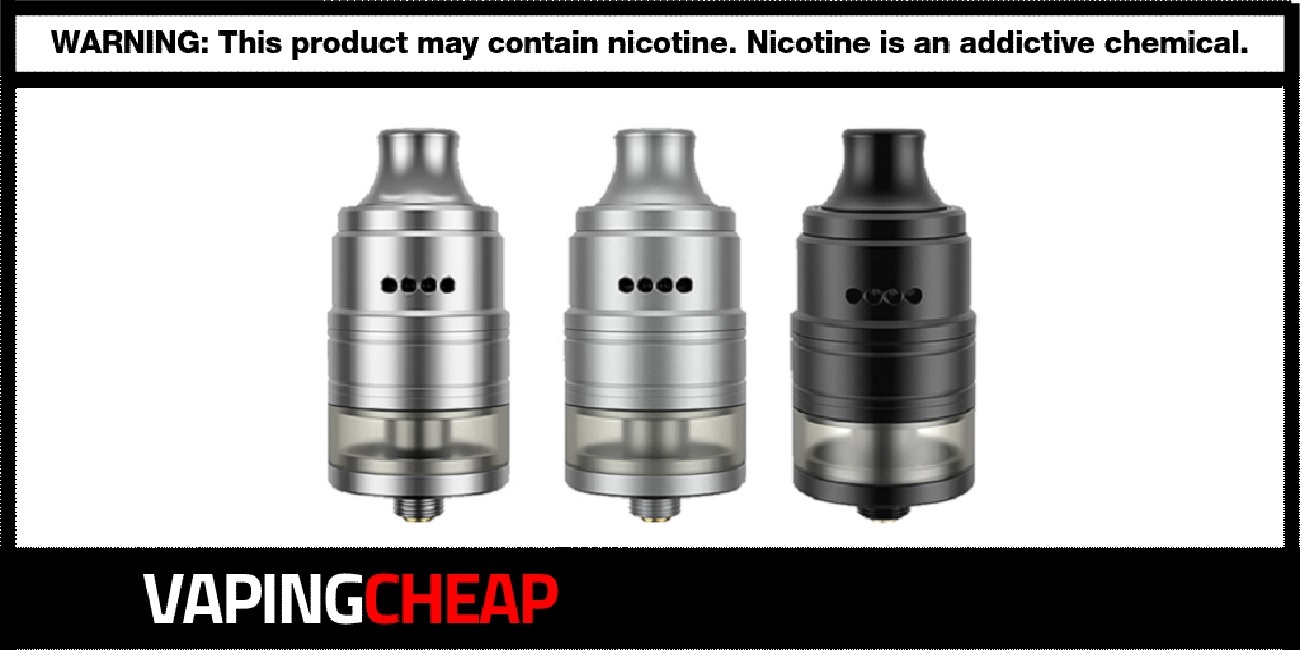 Here are discounts and sales for the Aspire Kumo RDTA. Get yours for as low as $45.99. No code is required for this price. You can pick between three different color options, which are Satin, Black and Stainless Steel.
The Kumo RDTA is a collaboration between Aspire and Steampipes, and is a part of their Prestige lineup of attys. With its 24mm diameter, it'll pair well with pretty much any device you attach it to. Additionally, it can hold a maximum e-juice capacity of 3.5ml. Filling it couldn't be simpler, thanks to the handy side fill design, like we've seen with the Pyro V4 RDTA.
Since the Aspire Kumo utilizes a single coil build deck, it takes just a few minutes to install your coil. The airflow design is quite unique too. It's a top airflow design, and adjusting it can be done by twisting the top cap. Lastly, you do get two different airflow caps to change how the atomizer vapes and looks!
Definitely a worthy addition not only to their Prestige line, but to your collection as well. If you're a fan of these style attys, then this is a must-have!
Be sure to check out the Aspire Kumo RDTA review video