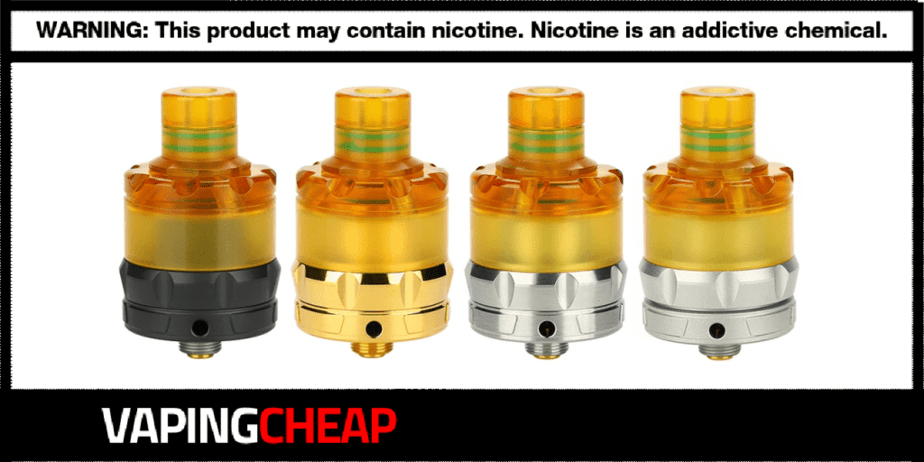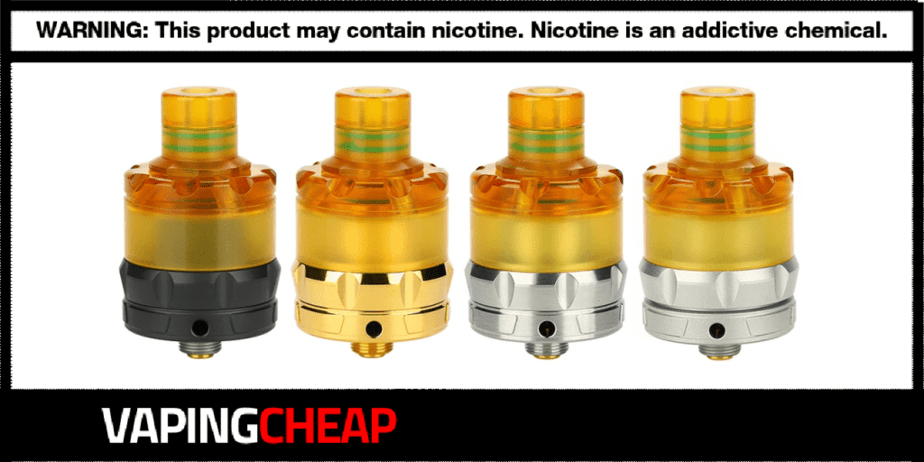 Here are some discounts for the Asmodus Anani MTL RTA. Get one for just $11.99! No discount code required. There's multiple color options including Matte Silver, Black, Gold and more.
When it comes to airflow, it's designed to provide a true, tight mouth to lung vape experience. The airflow comes in from the bottom, and is non-adjustable. On the inside, you'll see multiple honeycomb airflow slots that sits right under your coil, providing a smooth draw and excellent flavor. The airflow diffuser is threaded as well.
Building on the Asmodus Anani MTL RTA is quite easy. It's a simple dual post build deck, so you'll wrap the coil with the leads facing opposite directions. Lastly, this tank is compatible with other 510 drip tips.
If you enjoy mouth to lung vaping, then we highly suggest checking out the Anani MTL RTA. It's designed specifically for that, and provides that tighter draw. So, if that's what you're after, don't look any further! For the latest, check out the version 2.
Check Out The Asmodus Anani MTL RTA Review