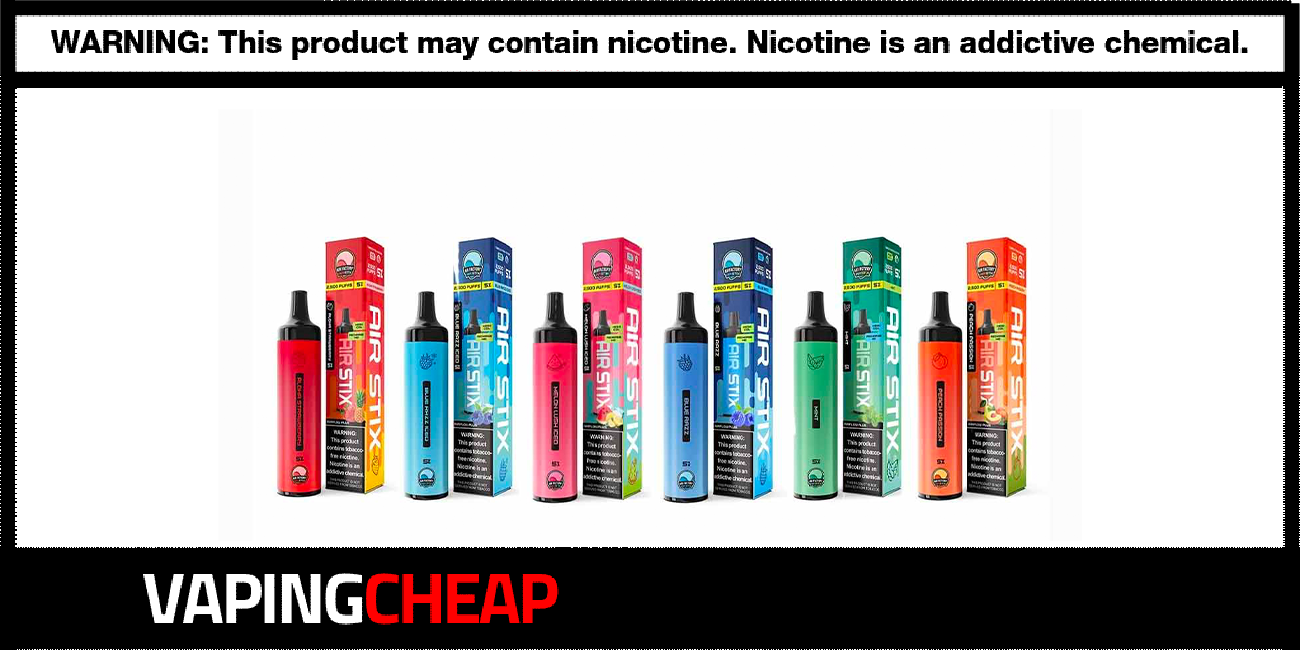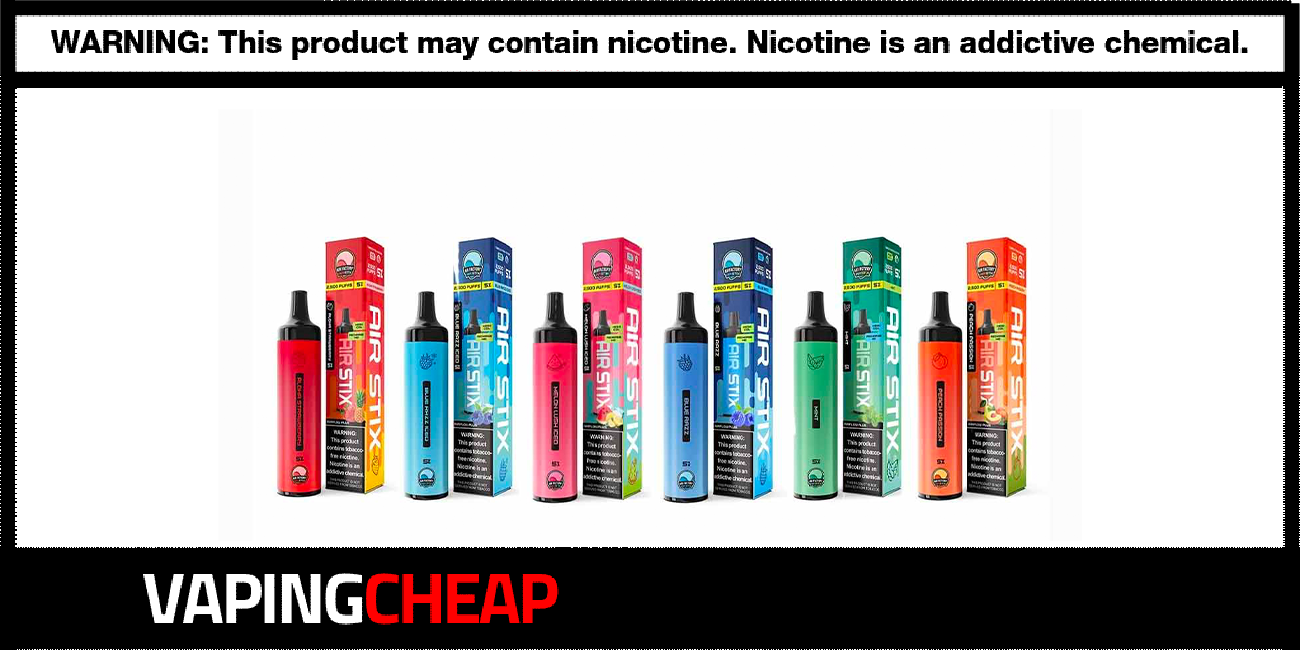 The New Air Stix Disposable is now in stock and on sale! Buy one vaporizer for only $10.19 using discount code "VC15"! It's also available from another USA based store for only $11.70 using discount code "Hardware10".
The Air Stix Disposable Vape by the popular vape juice brand Air Factory is offered in 7 different flavors. You'll find vape flavors such as Blue Razz, Aloha Strawberry, Mint, Peach Passion and more. Additionally, these disposables features a 400mAh Battery. It isn't the biggest battery, but it is rechargeable!
The Air Stix Disposable Vape comes in 5% nicotine strength, which is 50mg. Included in each Air Stix vape bar, you'll get 7ml of e-juice preloaded. With this much e-liquid, you can get approximately 2,500 puffs per device. Lastly, it is quite slim, allowing you to easily take this with you while on the go.
If you enjoy Air Factory e-liquids, then you'll definitely want to check out their new disposable bar. It's got 7ml of e-juice, a rechargeable 400mAh built-in battery plus offered in 7 awesome flavor options.